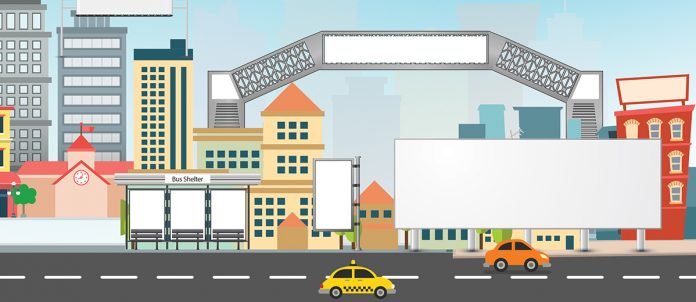 Syed Ali Moazzam, Owner and Business Director – Winning Solutions, talks about the use of technology in monitoring the out-of-home industry and how this approach goes on to save advertiser rupee.
Synergyzer: What is the essence of Winning Solutions, and how did the company come to be?
Ali Moazzam: The essence of Winning Solutions is that we are not a simple research agency; rather, we help the industry gain better control of its investments. Our core objective is to provide the industry with technology-enabled research options that are far superior and more effective than the old manual techniques of data collection which were fraught with human error and wastage of time.
Winning Solutions was established in 2010 by Syed Ali Moazzam as a technology-oriented market research organization, and further strengthened by Muhammad Arif Jan who joined as Managing Partner and COO in 2011. Over the past half decade we've grown not only in Pakistan, but other international markets including Kenya, Uganda, Tanzania, and some Middle Eastern countries. Our strength lies in our highly trained operational teams present in over 60 cities, reaching across both urban and rural areas. We provide real-time GPS tracking of activation/outdoor teams, and are pioneers of real-time outdoor media tracking through our mobile app and web portal. We are always striving to develop effective measurement tools, and we were the first to launch an Outdoor Census and Outdoor Media Ad-ex to provide a proper base to media planners and buyers.
Synergyzer: In the past years, Winning Solutions has expanded into out-of-home monitoring. What are the mechanics for that?
Ali: Outdoor media tracking is a hybrid of technology and well trained human resources that can handle technology and the latest data capture techniques. We use state-of-the-art software developed on Android platform for real-time data collection, and picture, video, barcode scan and sound clip capture geo-tagged with the location from where the information is being gathered. Winning Solutions developed the software, and we've been continually adding new features to enhance and improve it. We invest heavily in training our teams in data capture and collection techniques, especially in difficult areas. That's why our success rate in data collection is almost 99.9%. Along with our specialized analytical team, our permanent team is already working in 10 cities with another 100 members trained in outdoor media tracking across smaller cities throughout Pakistan.
Synergyzer: What is the benefit of such tracking to the market (advertisers, OOH asset companies, media buyers, and any other stakeholders)?
Ali: Outdoor media tracking helps advertisers assess the quality of their execution. With us on board, they get real-time feedback as soon as their plan is executed, in the form of daily-basis status of their visuals. The client gets the benefit of millions in day loss savings, and gets to keep a very vigilant eye on their quality of execution. Tracking also plays a critical role for buying agencies, enabling them to monitor the assets they've purchased and letting them react quickly to any problems or issues that may arise. Daily monitoring and reconciliations help minimize losses for the client and helps boost agency image. As for outdoor vendors, they can address issues raised in the tracking reports in a timely manner and save themselves from loss claims later on.
Synergyzer: What is Outdoor Media Ad-ex? How does it benefit the industry?
Ali: Usually when clients conduct competitive analyses of the market place, they have spending and placement information in terms of share of voice only for television and radio. Outdoor media – the second most influential and utilized platform – was totally grey. We understood the gap and the need to fill it with relevant information about tracking, spending, and ROI, and thus was born the Outdoor Media Ad-ex report.
Our Outdoor Media Ad-ex report lets clients keep an eye on the overall industry spend, know who is investing how much, and gives a very close check on their competition's strategy and investments. They stay up-to-date on where the industry is spending the most, what portfolios target which key markets. Outdoor Media Ad-ex guides buying agencies in planning their campaigns, buying assets for their clients, and conducting media analyses of the various categories in which their clients operate.
 Synergyzer: Does the kind of research Winning Solutions conducts provides any insight into cost per impressions or the effectiveness of each OOH asset? What is a scientific way of calculating these?
Ali: Outdoor Media ROI Calculation is an effective tool we've developed to estimate the cost per impression for any outdoor investment. We try to make things very simple and understandable for our clients; we give them the cost per impression by estimating total traffic that passed through, out of that we filter the total number who viewed their brand, then we further split it by the client's target market to calculate how many repeat impressions were made during the total duration of the campaign.
The methodology includes integration of technology as well as human resource, and – most important of all – a solid understanding of market research tools and their correct implementation. We have conducted such calculations successfully for a roster of clients like Unilever, Pepsi Co., Mobilink, and P&G.
Synergyzer: How have all the different stakeholders responded to this kind of eye-opening information?
Ali: The response has been overwhelming, despite the fact that any new product or service takes some time to build awareness. The market takes a while to understand how to extract benefits from a novel approach, but organizations with competent teams, that place value on scientific planning and calculating the impact of every single penny spent, they understand the utility very well.
 Synergyzer: Do you believe tracking advertiser expenditure on outdoor will evolve the unregulated Pakistani market?
Ali: As it is, technology intervention and initiatives like Outdoor Media Tracking and Ad-ex are already adding a lot of value and bringing efficiencies in optimizing clients' outdoor media spend. Blue chip organizations such as Unilever, Pepsi Co, P&G and many others understand the great significance of the date we provide. Additionally, through Outdoor Media Tracking we've been able to create a sort of regulatory mechanism in a market which hitherto was completely unregulated. We strongly believe that as more and more clients gain an understanding of this service, of tools like Ad-ex, and the soon to be launched PAS initiative of outdoor media indexing through MOVE, it will help regulate and formalize the market even further.
Synergyzer: In the past 1.5 years, since Winning Solutions has been monitoring, how have government decisions impacted the OOH volume and spend in different situations?
Ali: Unfortunately, the outdoor media industry is not properly regulated, especially in a mega city like Karachi. Since we conduct Ad-ex on a monthly basis we've observed the frequent construction and removal of boards. Authorities normally don't bother with the placements of boards. They're not bothered if one board blocks another's visibility, or with its size, or even that cutting down trees to make room for pylons and pole signs has a negative impact on the environment. It's interesting to note that while the total number of boards in Karachi increased by 10% in 2013, strict regulations in Lahore saw a decrease. As a result, outdoor media in Lahore has become more expensive, but at the same time has greater impact simply because there are fewer boards spread across the landscape. As the volume shrank, the average value of assets increased multifold.
Synergyzer: What impact do political campaigns have on the industry? How are the corporate dealings managed for these?
Ali: Outdoor media is an integral part of any marketing plan and roll-out. Most of the time our clients launch their outdoor executions in sync with their electronic, radio, and print campaigns, so when a board is plastered with a political banner, it strikes a blow to the client's overall marketing strategy. We've observed this phenomenon to be quite common especially in Karachi where political parties take over major sites in the city without prior notice. This is a loss in visibility to the client and loss in revenue to the vendor. In most such cases, vendors and agencies provide extension in days of visibility on these sites.