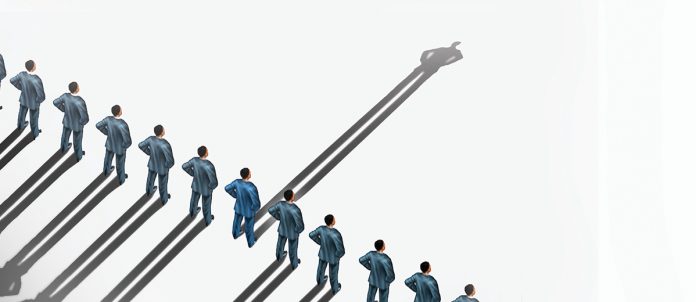 In an age where the world is changing rapidly, what can leaders do to equip their organizations?
The Management Association of Pakistan recently organized a Convention addressing the theme "Dancing with Disruption – Reinventing the Modern Organization" – a two-day long event featuring keynote sessions, workshops and panel discussions with renowned business leaders from Pakistan and abroad. While the summit offered various interpretations of a disruptive landscape, what stood out was Shane Cragun and Kate Sweetman's unique perspective on leveraging such an environment in the context of a business. As co-authors of the book "Re-invention", they offered insights into the advantages of being able to morph and re-orient through strategic innovation.
During a panel discussion titled, "Leadership in Times of Disruption", the summit brought together seasoned veterans of the corporate world and created discourse about their responses to a world that is in a state of constant flux. Moderated by Humayun Bashir, Ex-Country GM of IBM Pakistan & Afghanistan, the panel touched upon some thought stirring ideas. The list of panelists included Shahzeb Mahmood, CEO & GM Reckitt Benckiser West Asia; Sarfaraz Rehman, Ex-CEO Engro Foods; Saquib Shirazi, CEO Atlas Honda; Khurram Khani, UBL; and Furqan Qureshi, Ex-CCO PTCL.
Initiating the discussion, Mr. Bashir spoke about changes and the absolute importance of learning to deal with them before they take over like a tsunami. He spoke about the first wave of disruption that hit the banking and telecom sectors and the second wave that is currently affecting manufacturing, asking each of the panelists what actions they're taking in their respective organizations to combat the disruptive wave. Mr. Sarfaraz Rehman reminisced about his early days at Unilever when typewriters ruled the written word and how much life has changed since. He pointed out that a market that used to have just a few consumer products on offer has now become inundated with endless varieties and as a generation, we're more equipped to deal with changes than any generation before us. Using the example of Amazon, he spoke about the immense upgrade in technology where service providers can deliver precisely per your usage pattern.
Specifically addressing the question of what leadership needs to do in disruptive times and what steps can be taken to prepare organizational teams, Mr. Shahzeb Mahmood submitted the idea that although disruption has always existed, its impact on today's world has exponentially increased. He emphasized the need of adapting to the reality that we live in. Taking inspiration from Jeff Bezos, Founder & CEO of Amazon, Mr. Mahmood highlighted one of the basic keys to survival; rather than focusing on everything that is changing, success stems from evolving and innovating while addressing what is NOT going to change. He spoke about peeling away layers to arrive at the core and discovering the lowest common denominator e.g. the fact that people will always want a lower cost is a reality that will never change. Harvard has a term that they give to the world we currently live in; VUCA, an acronym for volatility, uncertainty, complexity, and ambiguity, and taking this into account businesses need to change the way they interact with societies they live in. Talking about this in the context of his own organization, he said that RB works on what can be done differently to deliver solutions to the fundamental needs of people.
Having started his career at Unilever, Mr. Mahmood recalled that the world functioned differently then. Today, just having a good idea isn't enough but also figuring out how to make money from it and specially determining a model that allows repeatability is something MNC's and all other businesses can benefit from.
Following the trend of taking a walk down memory lane, Mr. Saquib Shirazi spoke about his business school days when Motorola was a case study for many of his courses and a prime example of an organization on the cutting edge of digitization. "Upon attending my 20th reunion, the very same professors who told us how amazing Motorola was, told us how bad the company is", he remarked with a laugh. What we lack as humans is an ability to predict the future, but having intelligent people in your team who are able to pick up on trends and react to them can help you achieve a strong position, he emphasized. Taking this idea forward, Mr. Furqan Qureshi spoke about the fact that very frequently we tend to get too carried away with technology and don't invest in the people who possess the ability to adapt to what is coming up. His stance was that in a world of ideas, the ones that make money are the ones pitched by people who are equipped with the necessary soft skills and that's the question one needs to answer when wondering if you're equipped for what the future will bring.
Drawing from their vast spectrum of experiences, the panelists left the audience with much food for thought. While everyone agreed on the fact that disruption requires organizations to be prepared, each one proposed a different approach for dealing with it and that was, in fact, the purpose of the conversation. Hearing from the representatives of diverse industries, the audience was exposed to a world of ideas from thought leaders with an open ended path to applying these within their own circles of influence.