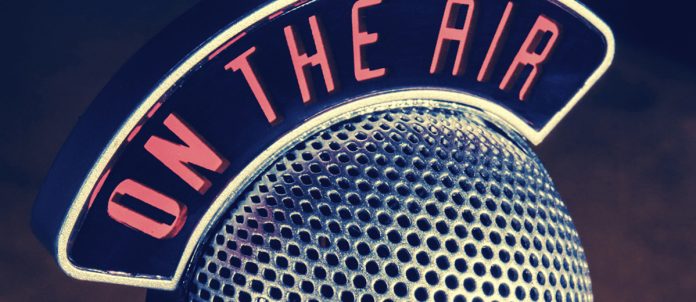 Written By Sher Asfandyar Khan
The year 2003 filled the airwaves of Pakistan with the booming stereo sound of FM music. The Pakistan Electronic Media Regulatory Authority (PEMRA) had been formed and scores of licenses were auctioned countrywide. Although Pakistan had its lone ranger in FM 100, licensed years earlier and having monopolized the FM airwaves under the protective umbrella of a law passed by the then government that explicitly denied issuance of FM licenses for the coming next ten years. Thus, the year 2003 can be termed as the birth year of FM radios in Pakistan in the true sense.
It was the best of times. It was affordable times. People with small budgets but lots of passion and enthusiasm could enter this part of the world of electronic media. It was a time when big business concerns did not care to join the race as radio seemed too small a business to divert their energies to. This was the time when radio licenses would cost PKR 100,000 for smaller stations and PKR 3.5 million for big cities like Karachi and Lahore. But those were yesteryears. Today licenses for these big cities cost PKR 45 million, not to mention the bidding a few years back when big players and business houses entered the arena, locked horns, bled, but would not give way (finally all ran away). This battle resulted in bids for Karachi and Lahore to soar up to PKR 360 million at the fall of the hammer.
The past decade has truly been an FM baby boomer decade with hundreds of FM stations mushrooming all over Pakistan. If compared, worldwide, radio has a far greater reach and listenership for music and information than any other medium, while it is still in its infancy in Pakistan. Radio music, especially FM music is so well produced around the world that clubs and even discotheques are using them. Also, not to forget, with the internet you can now surf and tune in to your choice of music with FM radios specializing in instrumental, Latino, pop or jazz.
On a personal note and experience, while on a visit to Athens, Greece in the mid 1990s, I was amazed at the abundance of radio stations churning out quality music. Intrigued, as I was used to listening to just one FM radio station back home, I inquired about the number of stations in Athens from my nephew who lived and studied there and was driving us around. Although he did not know the exact number of stations, he told me that he had tuned seventeen of his favorite FM stations which he listened to while driving around.
Being only a decade old, PEMRA, like the FM radio industry, is also in its infancy. Set up to facilitate and regulate the electronic media, it has done a tremendous job in regulating this boom being heard over the electronic airwaves of the country. As regulators and facilitators, their help has been outstanding, especially for the FM stakeholders. Yet recently, their outstanding work has had a chink in its shining armor as a lot of radio stakeholders have gone to court to protest the astronomical renewal of fee been imposed on them by the regulating authority. PEMRA, as regulators have to understand and appreciate that they are regulators and facilitators and they are there to improve the electronic media. They should not act as a business house looking to make big financial gains from the same people they are there to help and protect.
All in all, there is a great future for these FM baby boomers. May they never stop to boom.
Sher Asfandyar Khan is Managing Director – Syndicate Entertainment, the parent company for Apna Karachi FM 107