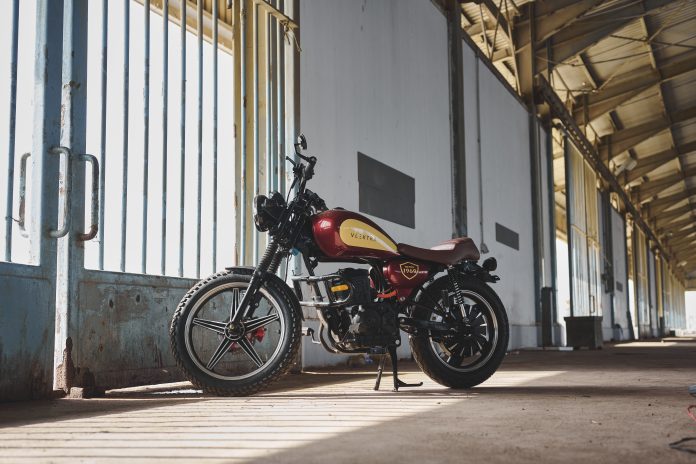 Transportation is an integral part of our lives. It helps us commute daily to our destination, whether it is an office or university, shopping mall or restaurant; millions of people commute daily as part of their routine. Though people abroad cover shorter distances by foot, Pakistanis are hardly pedestrians and most of us commute via some mode of transportation, such as cars and motorbikes, or public transport, which is a problem in itself, primarily because it is inadequate and unreliable. Moreover, the infrastructure and the traffic conditions make it impossible to commute by car in most cases and reach a destination in time. As a result of this, around 70 percent of the population relies on motorbikes as their primary mode of mobility. However, high fuel costs and growing automotive prices have put even motorcycles out of reach for middle-class individuals, and it has now become imperative for people to find a viable alternative to their regular commute. While e-bikes may seem like the perfect answer, there aren't good enough options in the market to bring about a revolution.
However, there is one e-bike company hoping to turn things around and spearhead a change. VLEKTRA, an electric bike start-up based in Karachi, focuses on producing motorcycles that are both practical and aesthetically pleasing. Their motorcycles are a welcome change in the Pakistani motorcycle market, which has been dominated by outdated motorbike designs for the past four decades.
VLEKTRA aims to bring an electric revolution in the motorcycle sector in Pakistan and to bring prestige back to motorcycles. Because for the past four decades, the BIG THREE (Honda, Suzuki and Yamaha) of the motorcycle sector are making the same old-dated motorcycles with bare minimum features and higher prices. This is the reason why motorcycles are considered an inferior means of transportation, prompting people to opt for a car instead.
The research and development for VLEKTRA started back in 2020 at a garage in Karachi by Syed Raza Mohsin, Fatiq Bin Khursheed, Jawaid Iqbal, and Ahmed Murtaza Memon. They started researching electric bikes from across the globe to come up with a ground-breaking product that could fill the massive gap in the Pakistan motorcycle industry.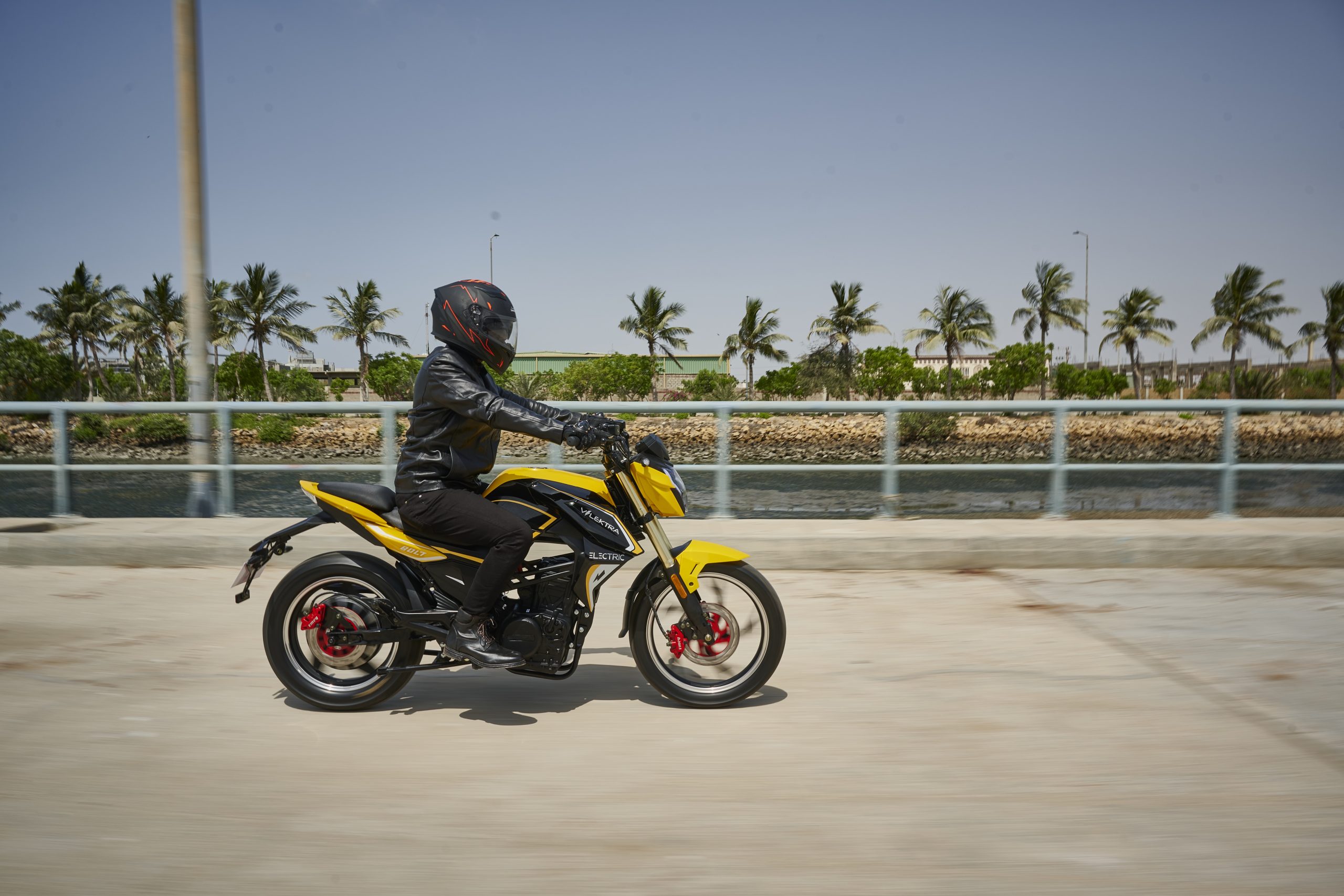 They had two major goals; first, to make Lithium-ion battery-based motorcycles, and second, to make stylish-looking motorcycles equipped with the latest features, unlike the 'corrupted version' of electric motorcycles available in the local market, especially the CD-70 motorcycles with a lead-acid battery. The drawback of those electric motorcycles is that their lead acid batteries last only 6 to 12 months, and their performance keeps declining with time.
When asked about the inspiration behind VLEKTRA, one of the co-founders, Syed Raza, states, "Motorcycles as a product have lost their Prestige in Pakistan. People look down upon motorcycle riders. Even the ones who own it don't feel pride in buying the products available in the market. So, we started with an aim to make not only an EV motorcycle but a state-of-the-art product."
The team researched, studied, and conducted public surveys for a year and then launched their first model, 'BOLT', in December 2021, and the first batch was sold out within two months. They then launched two other models named 'RETRO 1969' and 'RETRO.' Each model is one-of-a-kind due to its own set of features. These models have various high-tech features befitting an e-bike, giving users an improved traveling experience. They all feature a dual disc-braking system on the front and rear wheels, CBS (command braking system), digital meters, LED lights, and reverse mode.
VLEKTRA BOLT is a motorcycle for those who desire a modern and sporty-looking motorcycle. This is a work of art in terms of both design and functionality. It is available in two stylish, vibrant colours: a yellow and black combination called 'Bumblebee', and a darker shade called 'Silver Fox', which is black with silver accents. It is equipped with a 2000W hub motor that is run by a lithium-ion battery that has a lifespan of between 60,000 and 100,000 kilometres. This bike's average range is about 80 km in full charge at a top speed of 75 kph; however, it has two modes, 'eco mode' and 'sports mode.' While the sports mode enables you to go as fast as you like, the eco mode is ideal for the crowded streets of Karachi, increasing your range to 100 kilometres at the expense of a maximum speed of 35 to 40 kilometres per hour. The price of this model is Rs 449,000.
Unlike BOLT, the other two variants are 'vintage café racer' styled motorcycles – the reason why they are called 'RETRO.' These motorcycles are where the past meets the future, with elegant vintage designs. They boast all the modern features just like BOLT. VLEKTRA Retro 1969 can be called a vintage version of BOLT, as they have the same features and price; the only difference is the look, whereas 'RETRO' is a toned-down version priced at Rs 299,000, featuring a 1500W hub motor, and its top speed is 65 kph, other features and range are the same as its other counterparts.
These bikes come with a smart charger, which eliminates the risk of overcharging, as well as protects the product from fluctuations. Its charger is compatible with any three-point power outlet, making it convenient to charge, whether at home, the office or anywhere. It takes about 4 hours to fully charge the motorcycle; that's the only thing it requires to function; there is no need for tuning or oil change, unlike conventional motorcycles. They are basically maintenance-free.
The price point suggests that SEC A is VLEKTRA's intended market, but the company's founders disagree. "Our bikes are pricey up front, but they will save you both time and money in the long term," Raza says. " The money you'll save on gas is your return on investment, and it requires no maintenance." He claims that one charge of VLEKTRA is about 2KW, which means the full charge will cost around Rs 100, and its range is 80-100 km on the full charge, whereas conventional motorcycles range around 40-60 km per liter. Moreover, VLEKTRA's features much outshine those of any competing motorcycle in its price range.
This is the reason why the founders claim VLEKTRA is getting popular across all segments of society, unlike EV cars, which are limited to only privileged people. However, they add that it will take time to break the monopoly of the 'Big Three' in the motorcycle sector. Talking about competition, Raza says, "we don't think conventional bikes are our competitors because we are making a different product. One can't compare Tesla to any conventional car. The biggest challenge for us is to educate the public about how our product is different and better than conventional motorcycles."
VLEKTRA is the first lithium-ion-based motorcycle manufacturer, which is completely made in Pakistan, except for the battery and motor, which are imported to meet global standards. It is reasonable to state that VLEKTRA does not now have any direct competitors because of the fact that they paved the way for some new players to enter the market, but those new players are still a long way behind in terms of quality, style, and features.
In the near future, they plan to release a top-of-the-line model that can accelerate from zero to one hundred kilometres per hour in under three seconds. In addition, they are focusing on developing a product specifically for women, with the goal of providing them with an improved mode of transportation that does not require them to spend half of their salaries on private transport.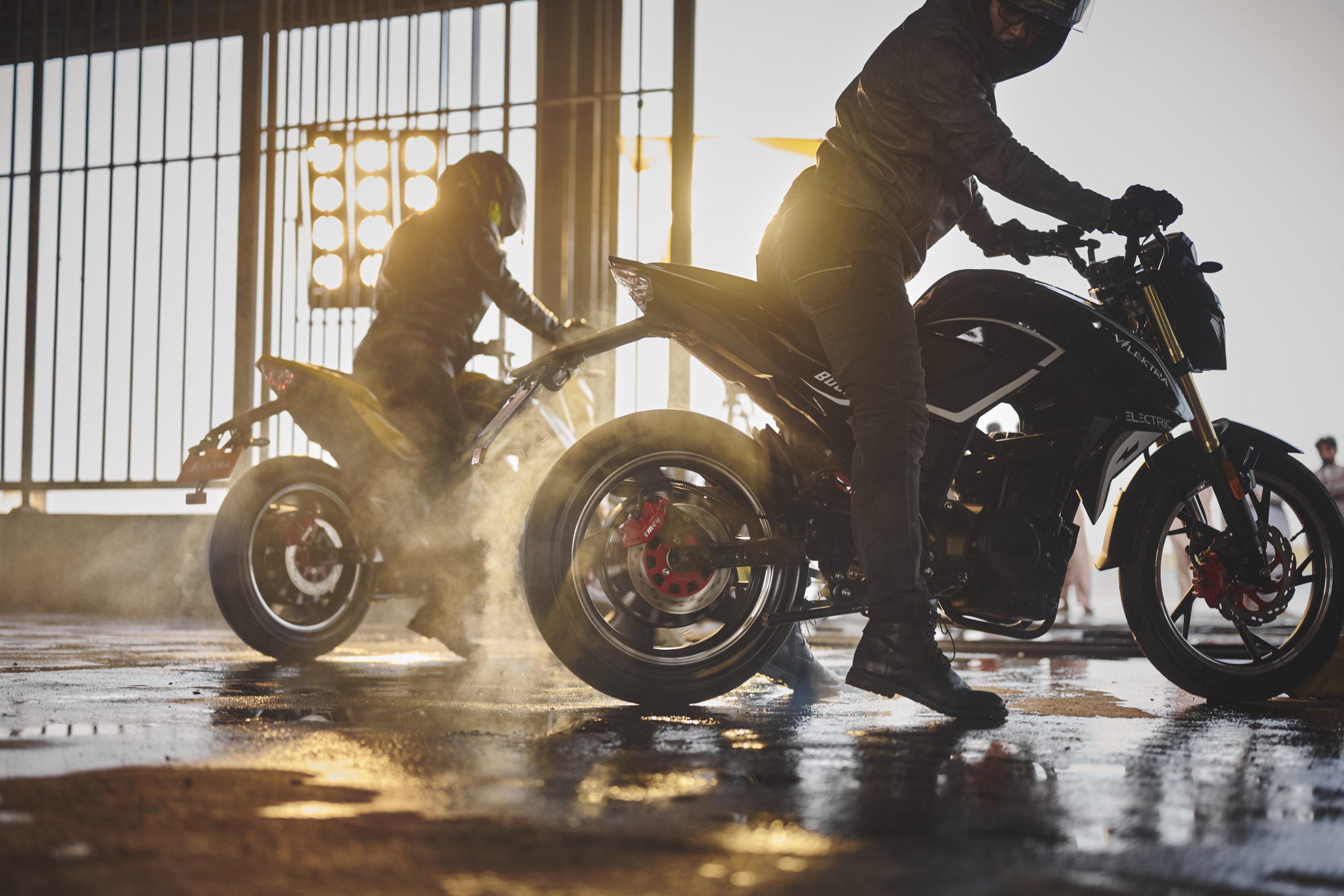 Pakistan currently imports petrol a number of billions of dollars annually; if the country were to adopt EVs, this cost might be reduced significantly. But awareness is the major challenge for any new technology; it takes time for people to understand and adapt to new technology. EVs are not new, but just like every other technology, they arrived in Pakistan late, and it may take time for people to adapt. Raza counters that the "Pakistani populace is quick to adapt to any new technology," citing the widespread adoption of solar panels across the country as proof that "our people are educated enough to learn and adapt."
This product not only offers a solution to the transportation issue, but it also marks a positive step in the direction of achieving a more sustainable future. Unfortunately, Pakistan is one of the countries with the worst levels of pollution in the world, and the megacities of Karachi and Lahore are among the cities with the worst levels of air quality. We breathe poison on a daily basis, which is the reason that about 1.5 lac people die from lung disease every year in Pakistan. They are the third largest cause of death in Pakistan. The rest of the world has realized and rapidly adapted to the need to move away from vehicles that emit poisonous gases, but we are still living in the past. This is our existential predicament; we have to fix our ecosystem in order to preserve the generations that will come after us. Raza claimed that in order to save the country, we must transition toward the use of renewable energy.
Moreover, this year, import bans have become a problem for virtually every industry. The battery is the most important part of any electric vehicle, and regrettably, Pakistan's domestic production of batteries is not up to par with international standards. Electric vehicles can usher in an eco-friendly revolution in Pakistan, but only if the government treats them with the same seriousness as it does solar. Recently, India has provided a subsidy equal to one-third of the price of electric motorcycles; our government needs to do something comparable to this.
When it comes to marketing, the sole tool that VLEKTRA is using at the moment is social media, which is also the most effective marketing strategy at the moment. In addition to that, they provide BTL activities that provide people with the opportunity to test rides and evaluate the product. They have also conducted awareness campaigns to educate people, particularly young people, on the importance of taking sustainability seriously and making the transition to EVs in order to save the environment.
Their major goal is to make the environment clean and make a motorcycle a prestigious means of transportation, like a lifestyle in western countries without any sense of inferiority. Even though they are based only in Karachi at the moment, they have customers who come from other cities in Pakistan. As a result, they are considering expanding their business throughout the country.
Furthermore, they are persistent in their efforts to enhance the quality of their product and increase its global competitiveness through consistent research and customer feedback. Raza expressed his desire, 'We want to make a state-of-the-art product, which Pakistan will be proud of. Our vision is to have a VLEKTRA in every other house'.