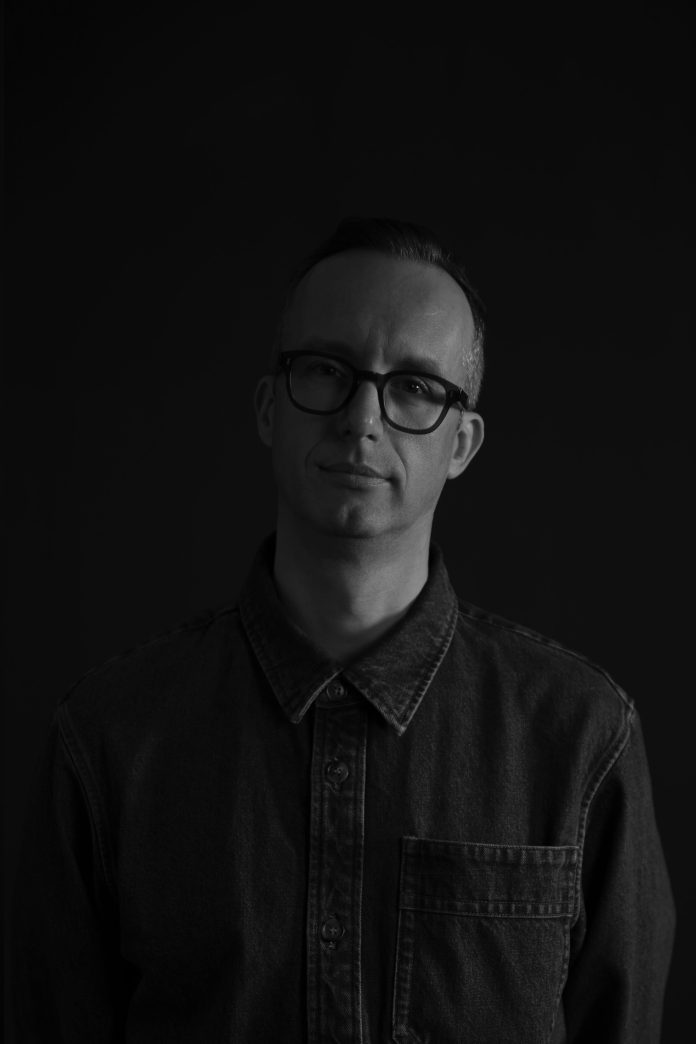 SYNERGYZER: How would you describe sustainable fashion?
JAMES APARICIO: Fashion is a form of self-expression, and our choices reflect who we are or aim to be. For Sapphire, sustainable fashion represents products, manufacturing processes, raw material usage, activities and shopping practices that are ethical and that minimize the impact on the environment along with mindfulness for the people involved in production. Sustainability for us is a vital measure for a circular future.
SYNERGYZER: Do you think there is demand for eco-fashion in Pakistan?
JAMES APARICIO: Eco-fashion is of two kinds. Brands that function in a responsible way and brands that offer sustainable specific products. Over the years, as a result of increased awareness, consumers generally expect and are interested in knowing what a brand does to play its role in reducing its environmental impact and incorporating ethical business practices. However, due to a higher price, as a result of higher costs and lower availability of sustainable products in the market, we do not have a substantial demand for eco-friendly fashion in Pakistan yet.
SYNERGYZER: Do you think demand will come in the near future?
JAMES APARICIO: The threat posed by climate change is accelerating at an unprecedented rate. In many ways, the pandemic has allowed us to reflect on our lifestyles and has taught us to be more conscious of ourselves and our surroundings. Due to this, there is growing awareness about the significance of preserving the environment.
Having said that, I do not see a specific ethical fashion industry appearing in the mass market any time soon; however, smaller sustainable businesses will emerge, targeting a niche in Pakistan. In the age of social media, bigger brands will be more considerate of the consumer's perception and will start implementing more conscious ways of conducting business.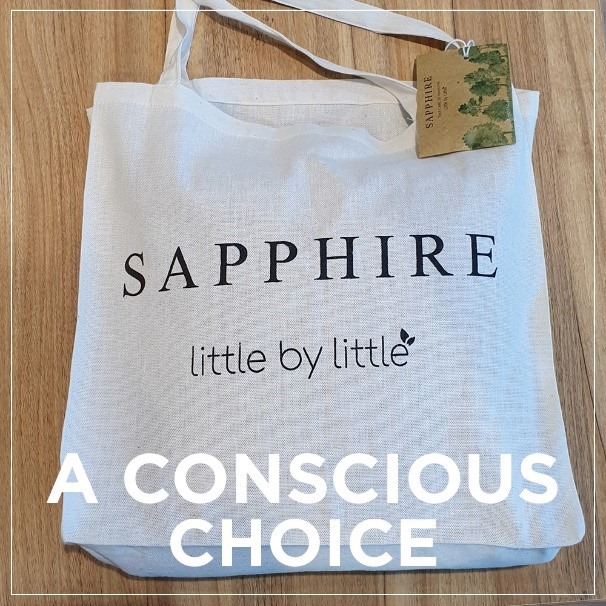 SYNERGYZER: Why in your opinion, has ethical fashion not taken off in Pakistan as much as it has in the West?
JAMES APARICIO: I think there is a difference between hype and actually what is happening. Yes, there are emerging businesses offering sustainable products and a number of big names that have implemented sustainable initiatives – so yes, there is a presence, but what goes behind it is not necessarily eco-friendly. It is mostly just leveraged marketing gimmick.
There are many 'ethical' brands that get their 'sustainable' product made in organic cotton shipped to them from the other side of the world, packaged in plastic and sold online to be delivered by a courier in a truck (which in its true essence is not sustainable).
Numerous brands flaunt their environmental credentials but are still using Lycra in their denim, which does not break down or synthetic fabrics, which are derived from fossil fuels. But it is not entirely the brands that are at fault. In social media awareness, sustainability is definitely a topic of discussion, but on a very superficial level, unfortunately.
Consumers don't ask enough questions and are perhaps not fully aware of what sustainability means. When I am in a large brand's store, I see everyone looking at style, fabric, colour, yet; no one is paying attention to the care label or asking how it was made.
Hence, I believe consumers are both the culprits and victims.
Organic raw materials and recycled fabrics are costly to procure and manufacture as opposed to synthetic fabrics and mass-produced chemicals. Due to this, brands that do in fact, want to invest in sustainable practices are restricted as the demand remains low and the cost and prices are higher. With the economic situation in Pakistan, consumers are highly price-sensitive when it comes to fashion and apparel. Therefore, due to a lack of awareness, availability of reasonable alternatives, and a lower supply of sustainable products, ethical fashion is not currently a priority for consumers in Pakistan. In the West, since there is more consciousness, higher demand and a willingness to pay more, fashion retailers are compelled to invest in eco-friendly business practices.
SYNERGYZER: How in your opinion, fashion retail brands in Pakistan can increase awareness of sustainable fashion or slow fashion?
JAMES APARICIO: In the age of social media and digitalisation, brands have access to direct communication with existing and potential customers. With a massive following, retailers can educate consumers about the significance of sustainable fashion choices with influential and engaging content. In our experience, one of SAPPHIRE's most successful digital campaigns was the 'Sustainability campaign', which acquired excellent organic engagement and reach and was widely celebrated by the audience. Having said that, an element of educating the consumer is key, but ensuring that what is promised will actually be delivered is also essential.
Moreover, while the retail industry needs to play a role, I believe our government also needs to start being bold and visionary with its policies for preserving the environment. By facilitating and incentivizing the fashion industry as well as the public to embrace sustainable practices, the government can drive a shift.
SYNERGYZER: Is Sapphire Retail Limited working on introducing eco-friendly fashion? If yes, what has prompted it?
JAMES APARICIO: SAPPHIRE is currently one of the only fashion retail brands that practice sustainability in Pakistan. We have continued to develop and grow our sustainable approach across the business, from manufacturing to stores. In 2019, we introduced, little by little, our ongoing sustainability project that is dedicated to making a positive change in the way we manufacture and sell our products for a Greener Pakistan.
Our recycled cotton seed-infused bags were launched as our first step towards sustainability, soon followed by the introduction of our reusable, recycled cotton bags to replace plastic shopping bags. In 2021, we launched a nationwide drive to collect waste fabric to recreate thread and repurpose it into sustainable items. We also introduced our very first ready-to-wear sustainable line featuring kurtas manufactured from recycled cotton that was dyed using natural colouring. By recycling existing materials, we aim to limit the consumption of new unprocessed resources to manufacture clothing. Each step of the manufacturing process was energy and water efficient. These pieces took inspiration from the celebrated local crafts of our country and had the same attention to detail and style that Sapphire always offers but had a minimal environmental impact. We have continued to expand our sustainable line over time and have managed to make this an ongoing practice to curb the usage of cotton.  Our Sustainable Fashion line is a small step towards our dedication and commitment to the environment. Little by little, we strive to continuously innovate techniques and processes to pursue sustainability.
SYNERGYZER: What is Sapphire's policy on sustainability?
JAMES APARICIO: Our parent company, the Sapphire Group, is one of the leading manufacturers of textile products from yarns to finished goods for over four decades now, primarily focused on exporting to leading brands across the globe in the fields of fashion, workwear, and home-textiles. After decades of expanding its textile footprint globally and being one the largest industrial conglomerates in the country, they have embraced sustainable practices across the organization.
We have leveraged the expertise and technology from Sapphire Textiles to implement eco-friendly production methods across SAPPHIRE Retail. Understanding the challenges of the textile industry and being realistic about our existing capabilities, we strive to innovate further and initiate processes that will limit the environmental impact. We have reduced our plastic use, launched a sustainable collection, introduced recycled carrier bags and installed solar panels in our non-mall stores. The fact that the majority of what we sell is produced in-house means that we can have better oversight of the product journey and more control over how to reduce our impact. By investing in technology, we have significantly reduced our water consumption, ensuring that the water returned back to the system is clean and being selective with the dyes we use. We are also a proud partner of the UNGC program which is the United Nations initiative to implement a more mindful way of doing business. We have a long journey ahead, but we have set the foundation.
SYNERGYZER: In your opinion, what are the three things brands should focus on with regard to promoting sustainable practices?
JAMES APARICIO: Being truthful is vital, as too many brands greenwash. If we have only half done the job, or are only going to do it once, then we cannot claim to be sustainable. Sustainable fashion is not only reflected in the product but also across the business, from manufacturing processes to retail stores. Consumers are getting smarter, and everyone has access to information; therefore, false claims can lead to a negative sentiment regarding sustainable fashion as a whole. It is essential to deliver what is being communicated. In the age of social media and digitalisation, brands have access to direct communication with their existing and potential customers. With a massive following, retailers can educate consumers about the significance of sustainable fashion choices and the long-term impact they have with influential and engaging content. Brands also need to educate consumers that while sustainable products might be pricier, they offer greater value in terms of longevity and durability.
SYNERGYZER: How do you envisage the future of fashion in Pakistan in terms of sustainability?
JAMES APARICIO: I hope that sustainability will become embedded into more businesses across different industries. With a heightened awareness and an influx of information regarding environmental change, the significance of sustainable choices will be highlighted more than ever as a moral duty rather than a marketing opportunity. Unfortunately, though, to be more sustainable means more complexities and with that comes increased costs. The authorities need to play their part with their policies to support industries and incentivise them to embrace sustainable practices.
SYNERGYZER: What role can designers or people running fashion businesses play to promote sustainability in the industry?
JAMES APARICIO: Firstly, educating themselves about it and then making more informed decisions is essential. Designers need to be mindful of what fabrics to use, every trim is necessary, and if they are familiar with the production processes, they can rethink their design strategy to ensure efficiency in fabric usage. But it shouldn't just be about the designer. It is everyone's role across a business to contribute to reducing the impact. Brands need to change the perception that dressing sustainability means compromising on style. With our sustainable lines, we incorporated the latest trends to produce apparel that was long-lasting, fashionable and eco-friendly. Moreover, businesses need to highlight value propositions and promote the significance of environmental conservation to the customers by being more transparent about their processes.
SYNERGYZER: Today, on average, people buy 60% more clothes compared to what they wore 15 years ago. What are the reasons for this rapid consumption? Also, who are these people, their age groups and socio-economic segments?
JAMES APARICIO: I think this is down to an increase in population, new markets opening up, the convenience of online shopping and availability of options along with a greater reach in marketing via social media and digital ads – everyone has the internet or social media at their disposal now, compared to 15 years ago.
Shein has recently been announced as the world's favourite brand and is extremely popular with Gen Z. I find this worrying as we all used to read about how Gen Z would be the ones that would start turning their backs on fast fashion, but all they know is fast fashion and have grown up with it. However, they are not to blame as they are entitled to make economic choices. This can be avoided if brands develop products, marketing and pricing strategies, and shopping formats that resonate with their audience to influence driving sustainable purchase decisions.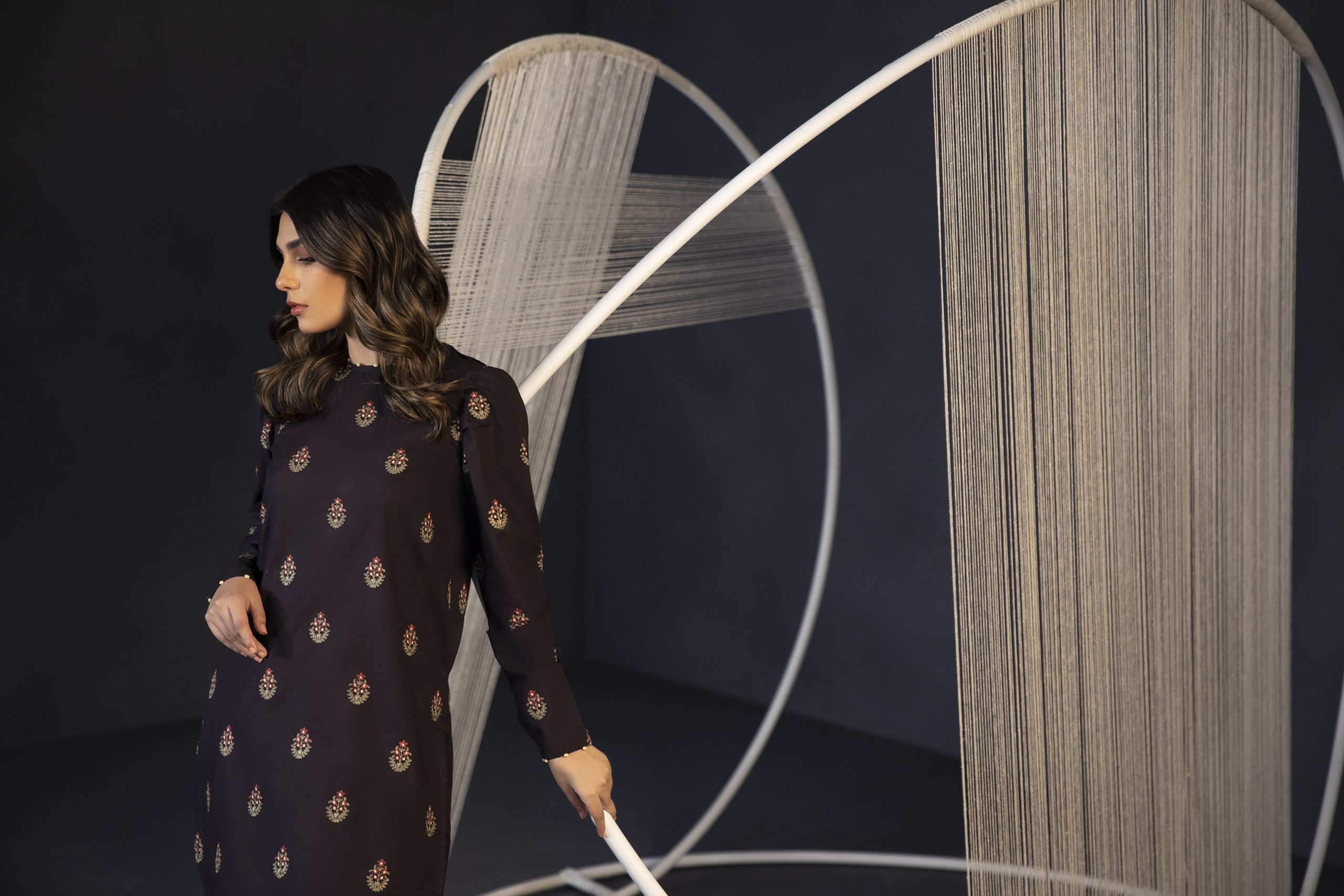 SYNERGYZER: Which fabrics do you believe are the most promising for the future, in terms of mass-market fashion as a replacement for cotton, keeping in mind the fact that a cotton T-shirt uses 2,7000 litres of water and a pair of jeans needs about 7,000 litres.)
JAMES APARICIO: Amongst the initial steps in our journey towards sustainability, we have successfully planned, formulated and implemented processes to save water. We realise the water challenges our country faces; hence, water conservation is a priority. We aim to prevent our production facility to limit the wastage of water supply and responsibly treat water in the manufacturing process. Moreover, it is not just the usage of water but also the chemicals used to grow cotton. In addition to recycled cotton, there are other fibres that can be used, such as hemp, lyocell, linen and ramie –all of these require less water than cotton and are easier to grow. The main issues though are availability, cost management and consumer adaptability; difficult but definitely not impossible, and we need to take the initiative now!
SYNERGYZER: What do you do with unsold clothes or fabric waste?
JAMES APARICIO: Fortunately, we are able to manage our inventory well enough that we do not have an excess of unsold products. For fabric waste, we recycle the majority of it to be reused either in our Sustainable Collection or can be donated. We recently partnered with a charity that was working with the flood victims to produce winter blankets and will continue to take up such initiatives with our resources.
SYNERGYZER: Are there any challenges that hinder your company from implementing your sustainable policies?
JAMES APARICIO: Time, resources and expertise – these are the biggest challenges. Practicing sustainability well, so it has a long-lasting positive impact is complex but achievable. There is always room for improvement, and we will continue taking these footsteps to make it happen, little by little.
SYNERGYZER: What are your plans in terms of promoting sustainability in your company/sect for the next five years?
JAMES APARICIO: Our sustainable approach is ongoing; we will continue to roll out new initiatives across all elements of the business to create a positive change for which the foundation has already been laid. We aim to expand our Sustainable line, encompass sustainable means of production, and explore eco-friendly packaging and in-store practices. It is the beginning of a new era, and in the years to come, we hope to create more awareness about the long-term impact of sustainability and create environment-friendly fashion for the mass market.