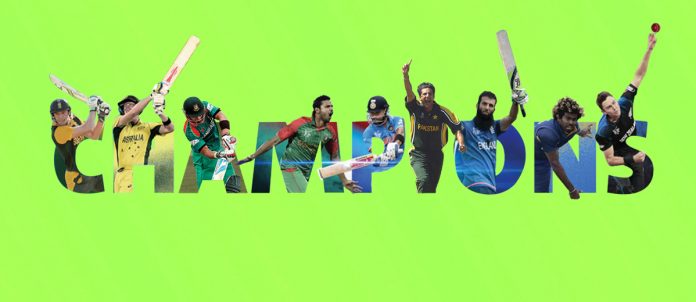 Business and sport has a lot in common. The game of Cricket, particularly Test Cricket has a number of examples that can be applied to any business that wants to become a Champion in its league.
Pakistan's recent success in the ICC Champions Trophy 2017 gives a good ground to drive analogies and use them as success parameters in the corporate world, whether for an organization or a brand. Each situation in the following paragraphs leads to a different way of thinking, which breaks norms that may limit our imagination.
Setting Goals
The first and foremost step for any business to be successful is to set a direction and purpose of its existence. One can call these long-term and short-term goals or Vision and Mission Statements that are there as a reminder of why the business has been formed and where it wishes to reach if it remains on course. Interestingly, these goals can remain the same over a period of time or change depending on the dynamics in which the business is operating.
If we review the goals set by the Pakistani cricket team for the ICC Champions Trophy, the long-term goal would have been "To win the Championship", while the short-term goal would be to qualify for the semi-finals. As a student, I never understood why setting goals was so important, as it looked completely theoretical. However, I learnt with experience that you can only keep track of a specific end goal rather than have a vague idea of where you wish to be in the future.
Team with a Common Purpose
People are the most important factor in the success or failure of a business or any team sport. The most challenging aspect is to put together people with diverse strengths and abilities and make them gel as a team that compliments each other. If each member of the team truly understands interdependence and knows their specific role, they can achieve a lot more with the least amount of conflict.
How did our cricket team put this into practice? Clearly the opening bowlers were responsible to provide a breakthrough without giving away too many runs in the first two power plays. The role of the spinners and the third pacer was to attack in the middle overs and take advantage of the rough ball to extract reverse swing and get wickets. Similarly the opening pair had license to attack followed by stability from the middle order and a backup plan in case things did no go as intended. Evidently, each player had a role that they had to execute as planned. This is the key to success as the common goal is the backbone and the thread that links individual effort leads to a potent combination.
Resilience and Perseverance
Even the best businesses and brands face adversity or phases of turbulence. Situations change unexpectedly, plans fail, teams falter and make mistakes and above all, competition gives a tough time. When things go totally against plans, what we should do is stand up and show resilience and remind ourselves that this is a temporary setback and it's not the end. One may lose the battle, but can always win the war.
Let's look at an example from our cricket team. The massive loss against India in the first game of the tournament was a major jolt for a young team. Yet, hats off to the team management and the captain who revived the team spirit after the defeat. This led to such a great comeback that even the worst of critics had to admit that the Pakistani team had displayed great resilience in the wake of such a big setback.  What was also impressive was that the team did not delve too much in the previous statistics and poor performances in ICC Tournaments. They refused to carry any negative baggage and saw this as their opportunity to win when nobody was willing to give them a chance.
Self-Respect and Pride
Our self-respect is our greatest asset: It is the element that differentiates a winning team from an average team. Those who play to win always believe that when their name is associated with a company, team or brand it is their reputation at stake. Therefore, it is always their responsibility to deliver the best performances when it matters the most. One should always take pride in the organization and the brands they are associated with. You may have seen employees of different levels within any certain organization wearing their corporate logos on jackets and uniforms with pride.
For instance, our cricket team wears their uniform and the green cap that has the logo of the national cricket team. This is always a matter of great responsibility as they represent a nation of 200 million and their performance can uplift those people through hope and belief.
Inspiration and Motivation
When things are not going as planned, it is necessary for some individual brilliance to stand out as a shining example. Teams are made of a variety of people with unique and different talents, necessary to complete a project or reach a goal. It is not always possible for everyone to be at the top of their game every time. There are times when the chips are down and we all look at each other to see who will pick the baton and take charge to save the day.
Relating it to the ICC Champions Trophy, we saw some individual brilliance from Hassan Ali who took it upon himself to consistently take wickets in every match. He had decided to not only take charge by leading the bowling attack, but also generate enough positivity through his body language that served as a morale booster for the rest of the Pakistan cricket team. Similarly, Fakhar Zaman proved the same through his batting. While his team was struggling to post a high score, he attacked the opposition in the initial overs to disturb the rhythm of the bowlers. This created an environment of self-belief for the rest of the batsmen who saw that offence is the best defense and felt highly motivated to carry on the good work done by the openers.
Selfless Leadership
Glory is never a result of selfish beliefs and actions. It is the reward of thinking beyond oneself and keeping an eye on the end result. The role of a leader is more than just giving orders and playing the blame game when things go wrong. The best leaders are those who self-reflect, take ownership and responsibility and believe in themselves to get the best out of the available resources. When a leader shows these traits, the team is always behind them; in fact the team is charged up to stand next to the leader with contributions that also surprises them.
Sarfaraz Ahmed, the Pakistani captain, showed by example how a leader needs to marshal his resources. He was fully behind each player, giving them confidence that they have the ability to produce exceptional results. He led by example when it came to taking some outstanding catches, making bowling and fielding changes and also coming in to bat and winning the match against Sri Lanka when the middle order had collapsed. He was also selfless when it came to the final as he chose to send other players ahead of him in the batting order as the glory of the team was more important than his personal success. Also worth mentioning is his appreciation of his players and the support staff which he gave credit for every success and did not single out any players who had performed below par in any of the matches. It takes great courage to stand up and take responsibility, particularly when the chips are down.
These are just a few lessons from the sport of cricket. There are many more lessons that can be applied to the corporate world. We only need to keep our eyes and minds open and be receptive to situations when we cross us. Sometimes, it is also advisable to change the context of our thinking by finding solutions of business situations by putting ourselves on a cricket field. This can help change our perspective and lead to unique solutions that are out of the box.