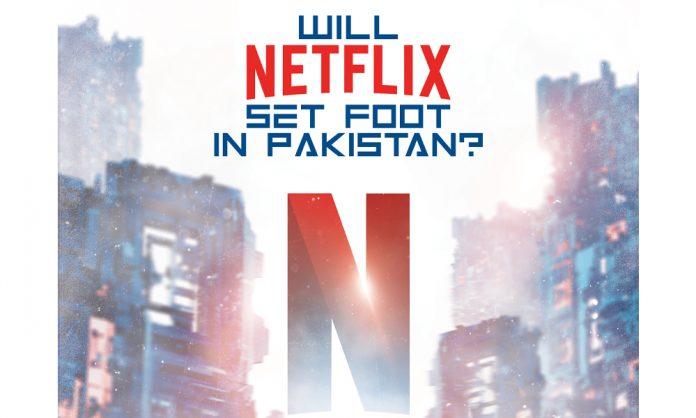 Everyone is working on a web-series. Everyone wants to pitch it to Netflix. All the mainstream directors of the country have tried reaching out to the subscription-based streaming cum production company directly or through some contacts to get it to fund their content. Netflix, however, is very clear on their stance related to the Pakistani market. They will NOT – in capital letters – fund a project in Pakistan until the Pakistani market makes financial sense to them.
Let's look at the numbers ourselves to gauge financial viability. According to PTA, Pakistan has roughly 85,000 – 90,000 Netflix subscribers as of 2020 year end. Let's say, these subscribers grew to 100,000 this year. Meanwhile globally, Netflix has crossed 209 million subscribers; hence Pakistan contributes to 0.05% (not even 1%!) of their global subscriber base. India, on the other hand, with over 5 million subscribers, holds almost 2.5% share of the streaming giant's total audience. What this means is that Pakistanis are happily watching Indian and global content on Netflix without even 1% contribution to their business. In order for Netflix to even consider producing content in Pakistan, the number will have to grow 8-10 times, or reach a million subscribers. Until then, the maximum expectation from the streaming service would be to buy our already produced content at a throw away price.
Pakistani Content on International Streaming Platforms
The good part is that, that this drawback has not stopped our content creators from creating web-based content, even though TV penetration in Pakistan is over 75% in comparison to 20% internet penetration. With a total population of 220 million plus and almost 30 million households, Pakistan is still a very large and attractive economy for the entertainment business. Pakistani content creators, along with creating a plethora of TV dramas every year, have created web series for other OTT (over-the-top) platforms except for Netflix and Amazon Prime. For instance, Zee5 produced Asim Abbasi's Churrails setting a new benchmark for Pakistani content available on digital streaming services. There are other web series being produced by Zee5 too, involving Pakistani actors and production crews. Then Eros produced a web series for Wajahat Rauf called Enaya. In addition, there are local digital streaming platforms such as TapMad, Dekho, UrduFlix etc. Then of course there is YouTube where there are even more content creators creating short films on a regular basis; the most notable one being SeePrime, owned by SeeMe Productions.
What Makes Investors Shy Away
The question is, why would the Pakistani market, despite its huge population, not make financial sense for the digital streaming business? Let's take the example of Churails and Zee5. When Churails was released, the subscription fee for Zee5 in Pakistan was Rs. 75 per month. Now Rs. 75 is the price of two small bottles of cola, half a liter of fuel, one bottle of sanitizer or half a liter of milk… even a party pack of Chilli Mili is more expensive.
Yet, no one subscribed to Zee5. It was good Pakistani content, which is still being talked about, yet Pakistanis were looking for a 'jugarr' to watch the series without subscribing. People were sharing passwords and hence dividing those Rs. 75 further. If you Google 'ways to watch Zee 5 in Pakistan without paying', you will find that a number of people are willing to share their passwords for a small amount. Last but not the least, Zee 5 was also banned by PEMRA citing immodest content as a reason.
Put this reality in a presentation for the higher-ups at Netflix and ask for their intent to come to Pakistan to create content and they would thank you and move to another country, not so far away from our border – the 'ban' culture in Pakistan will always be the biggest barrier for any major streaming platform to invest in our country. The world of content streaming is growing because it does not have the conventional boundaries and censorship.
Pakistani authorities do not understand this basic premise and get offended. This mindset will never spell success for the local content creation industry, especially in terms of getting international investment. Pakistan had banned YouTube for years not so long ago, which was laughable for the whole world.
Alternatively, TV is there to stay in Pakistan. The countless TV channels keep producing formulaic dramas, at a low cost, in abysmal conditions which make them money because of advertising. Advertisers have no other medium to advertise on. Radio is dead, digital penetration is low, cinemas are barren and most of the outdoor sites have been, lo and behold, BANNED. Hence TV is still winning.
Cinemas are a different story altogether. There were 125 screens in Pakistan before COVID-19; right now nobody knows how many of them have survived. Although cinemas have re-opened, my guess is there are less than 100 screens. Even a modestly budgeted film in Pakistan is produced for Rs. 60 million. With the distribution and cinema owners' model rampant in Pakistan, a film costing Rs. 60 million to the producer has to generate around Rs. 140 million to be profitable. That means an average of 150,000 tickets need to be sold for a film to be profitable at the theaters. This is a huge risk for anyone to invest in filmmaking in Pakistan because 90% of Pakistani films have not been able to generate these numbers. As a result of that, producers have to run to advertisers again for product placement in their films, indirectly or directly compromising on the quality of content, which in all fairness, is not that high in quality in the first place.
For alternate mediums such as cinema or streaming platforms to succeed, the first thing that needs to improve is the content itself. The whole debate of 'support the Pakistani cinema industry' is dated and redundant. You cannot expect a viewer to pay from his pocket for a cinema ticket or for streaming subscription for poor content. Rather, the viewer has a choice to pay that amount and watch Squid Games on Netflix or Mirzapur on Amazon Prime. Gone are the days when we were competing with one Indian film releasing every month. This is now a competition of screens getting one release every week on every platform. Step up or stay out of the race.
How can the streaming subscription business be made more feasible?
Once the content quality improves there can be measures to make the business more feasible. Advertisers and the corporate sector will be required to come in. They will have to think above and beyond TV, obviously keeping in mind the brand relevance and target audience. The second thing that needs to change, in particular for cinema industry, is the revenue model of the current film distribution setup. As of now, the cinema owners and film distributors are not the ones investing money into making films, yet they get the most revenue when the films run at theaters. It's understandable that they have to run theater operations, yet, expecting the film producer to invest all the money and still get the lowest share from theatrical revenue is unfair. A shared responsibility or business partnership between the parties like the rest of the world can only help more investors come into the business.
Lastly, the government and regulatory authorities need to understand the dynamics of streaming platforms and that they are different from the conventional media. Stricter regulations on piracy and copyrights will have to be put in place along with censor leniency, both of which are quite unlikely in Pakistan. However, if that does not happen, as I said earlier in the article, Netflix is not producing anything in Pakistan anytime soon.
---
About the Writer
Sami Qahar is a proven commercial leader turned film producer with a keen interest in the entertainment industry. He can be reached at sami.qahar@gmail.com.