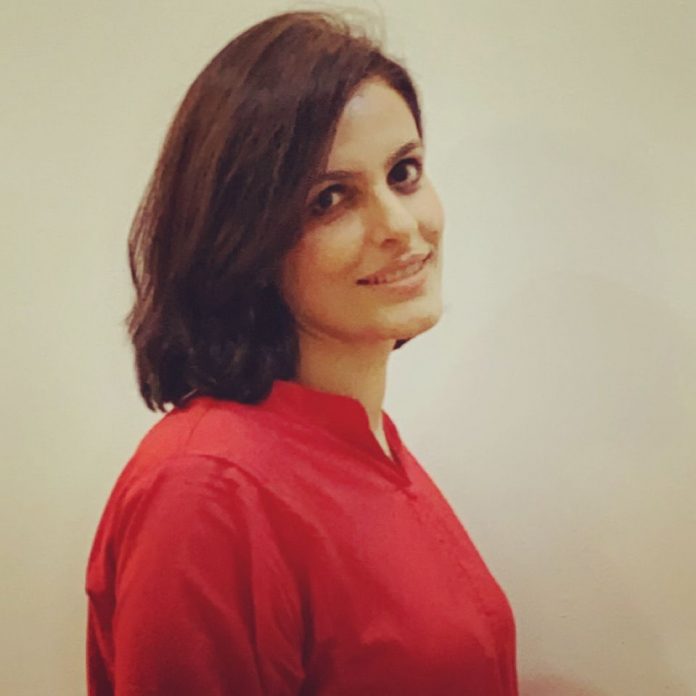 Synergyzer: Congratulations on being selected for the Effie's Pakistan Jury. Tell us about your professional journey.
Sumaira Mirza: Thank you so much for the warm wishes. So, my journey started off almost a decade and a half ago. I landed into an internship at Interflow Communications as soon as I completed my Masters in Mass Communications. The internship turned into a full-time job initially in the media department, yet after six months I got what I had always wanted to do – I got transferred to the copy and concepts department. I still remember my very first campaign was for Pond's, and I was over the moon when I saw my work on screen and in print!
That was just the beginning and I never looked back after that. I got the opportunity to work with the best of the best accounts of that time. After that there was no stopping and till now, I've worked with the top agencies of Pakistan like Manhattan Leo Burnett, Contract (a WPP company), and Spectrum Y&R to name a few. I had the privilege to work on amazing clientele like Always, McDonald's, Pond's, Emirates, HSBC, HBL, Dalda Cooking Oil, Colgate Palmolive, UNICEF, Coke Studio, EBM, Mondelez etc.
Other than being an adwoman, I write for different publications and teach also.
I recently joined Ogilvy Pakistan and this is where I got the opportunity to be on the panel of Effie Awards Pakistan Jury and I must say it was such an interesting and learning experience for me to be on the panel.
Synergyzer: How is this year's Effie Awards Pakistan different from the past? Sumaira: This was my very first Effie as a juror, so it was a completely different experience for me altogether. Yet it was actually different from the previous Effie's as due to COVID-19, the initial sessions were held online. The showcasing of the entries and their forms, the case studies, the discussion, and the voting all were done online.
Synergyzer: What is your opinion on the quality of entries this year?
Sumaira: Looking through my creative lens, if I must say, there were certain entries that were phenomenal from insight to the execution – simple yet powerful.
Synergyzer: Any particular entries that stood out for you?
Sumaira: Two campaigns that stood out for me were Polio Eradication and Pardey mein Parwah (Cancer Awareness). We rarely see such campaigns with insights so strong and executions so simple that do not just give results, but touches hearts and minds forever.
Our country has been on the verge of becoming polio-free, yet the goal is yet to be achieved. And this campaign played its role in communicating exactly that.
Pardey mein parwah is close to my heart in many ways. The protagonist, late Asma Nabeel, was a very dear friend of mine and a true cancer warrior. Seeing her on the screen fighting for this cause literally brought tears to my eyes. Not only this, rather the use of the Dupatta as a vehicle to spread the message was immensely powerful and impactful, and the generosity element just changed the game.
Synergyzer: In your opinion, how has the digital medium contributed towards the evolution of ideas?
Sumaira: The access to the digital world has played a pivotal role in the evolution of our ideas. The exposure that the medium has provided us is amazing. Ideas have no boundaries now. Inspiration comes in many ways and forms, from across the world. I think the digital medium has broken the old mold of how ideas are executed and in fact has taught us that there is no one mold that creates brilliant ideas.
Synergyzer: What will your message be to digital creatives who have recently joined the industry?
Sumaira: Learn. Unlearn and learn. I think budding advertising professionals today are blessed to have joined the industry during times when there is so much exposure, knowledge and inspiration they can benefit from around them. They should make the most of it and not limit their thinking.
Synergyzer: The digital advertising medium is extremely fast paced and resource-centric, with higher supervisory roles being diluted and amalgamated into the creative workforce with the CDs and ECDs role also evolving. How do you see an ECD's growth then?
Sumaira: I think the only way to keep on growing is to embrace the digital medium. Once the conventional CDs and ECDs start doing that, I believe the best of both worlds will only take them further and higher.