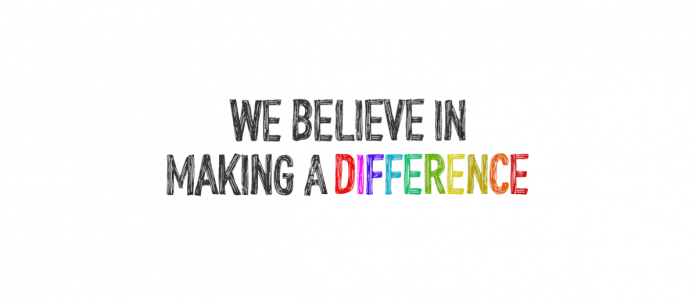 As originally published in Synergyzer Issue 4 – 2014
Synergyzer has compiled a list of people and organizations that are making a difference in the Pakistani society with their philanthropic efforts. A lot of efforts are left undocumented; however, the list of known organizations working to improve the condition of the deserving is endless. We have highlighted some of them, in no particular order.
Perween Rahman
(January 22, 1957 to March 13, 2013)
The Joint Director of Orangi Pilot Project (OPP), Director of OPP Research and Training Institute, architect and urban planning expert, Perween Rahman dedicated her life working to develop low-income housing, teaching, and youth training until her last breath when she was murdered. She also founded the NGO, Urban Resource Centre that worked to modify the urban planning process which was getting adversely affected by vested interests; Saiban, an NGO which works to develop plot settlements and OPP – Orangi Charitable Trust, the microfinance branch of the project.
A British citizen, Major Langlands has lived in Pakistan ever since partition dedicating most of his 90 plus life to social work. Agreeing to stay back in Pakistan after the Britishers left the subcontinent, he knew Pakistan will have great difficulty in establishing itself and wanted to help the country, which was his way of making use of his life and doing good as he himself lived a difficult initial life as an orphan, yet got help from people in his upbringing.
Having set up the Langlands School and College in Chitral 24 years ago, he has spent quite some time educating thousands of children in the region. The educationist was also the Principal of Cadet College Razmak for 10 years in North Waziristan from 1979 to '89, transforming the college into a fine institution of education even in the most difficult to govern areas. A die-hard lover of Pakistan than most Pakistanis, he understood the tribal mindset and helped the locals in every way he could. According to him, the tribals are totally on their own with no laws or police to guide them and as he was able to understand them he was always able to get along with them. The issue of terrorism has not shunned his belief in the coming generation as he continues to be optimistic regarding their abilities.
Master Ayub
Master Ayub waited for no infrastructure or fancy development while thinking of imparting knowledge nor is he a wealthy person yet has plans for a greater future for the children that he teaches. Starting without donations 25 years ago, he continues to hold night school for underprivileged children at the F-6 public park in Islamabad providing them with stationary and books out of his pocket as well.
Ansar Burney
President Asif Ali Zardari conferring award of Hilal-i-Imtiaz upon Mr. Ansar Burney at the investiture ceremony held at Aiwan-e-Sadar, Islamabad on March 23, 2013
Born on August 14, 1956, Ansar Burney is precisely renowned for introducing true human rights in the 1980's fulfilling the gap that had existed for a long time. Being the founder and chairman of Ansar Burney Trust, he has undertaken many responsibilities with the aim of providing justice without discrimination in Pakistan and beyond. The commencement of such a cause dates back to 1980 through the establishment of the "Prisoners Aid Society" when he initiated a mission to bring reforms in prisons, police stations, and mental institutions. His welfare work includes advice, release, aid, and rehabilitation of the illegally and unlawfully detained prisoners and mental patients. Among Ansar Burney's many achievements are the Sitar-i-Imtiaz, Pakistan's National Civil Award and an honorary Ph.D. in Philosophy.
Source: Pakistan Zindabad
Dr. Adeeb Rizvi, the backbone behind the creation of SIUT started off treating kidney patients in a simple 8-bed ward in the Civil Hospital of Karachi. Having grown in a state of the art medical facility since 1971, the hospital is now one of the most reputed medical institutions in the South Asian region.
Thriving on the philosophy that no one should die only because they can't afford to live, it provides free of cost medical care for kidney and liver-related cancers and ethical transplant procedures for the deserving. The year, 2005 witnessed the creation of SIUT Trust with the same purpose. Over the years, it has expanded with facilities named after philanthropists who made it possible; these include the Dewan Farooq Medical Complex and Hanifa Sulaiman Dawood Oncology Centre. Now SIUT has 500 beds and facilities spread over 400,000 square feet.
Chandi Ghar exhibition at Karachi Press Club
Gul Bahao has been operating since the past 15 years, initially starting under the leadership of Nargis Latif, to collect municipal and industrial waste with the purpose of recycling it to provide home facilities for the poor. The provision of a clean environment and cost-effective living are the main considerations and the assumption of nothing being useless in nature is the basis of this research center. It has also participated in relief work for disaster-affected areas for the last 10 years.
The Safai/Kamai Bank and Chandi Ghar are the commercial wings of Gul Bahao; the former operates with the concept of the 21st century trash collection while Chandi Ghar is a prefabricated housing plant. Up till now Rs. 50 million have been spent on development projects out of which Rs. 15 million were loan and funds. The Gul Bahao complex is also being planned on a 2000 square yard plot located on Rashid Minhas Road.
Operating since May 5, 1999, Saylani Welfare Trust has emerged as a provider of a diverse range of social welfare facilities some of which include Meal & Legal Aid to Prisoners, Saylani Medical Camps, Milk & Bread Service which sells breakfast items at a subsidized cost, Free Medical Equipment, collective Qurbani, Asan Rozgaar Scheme etc.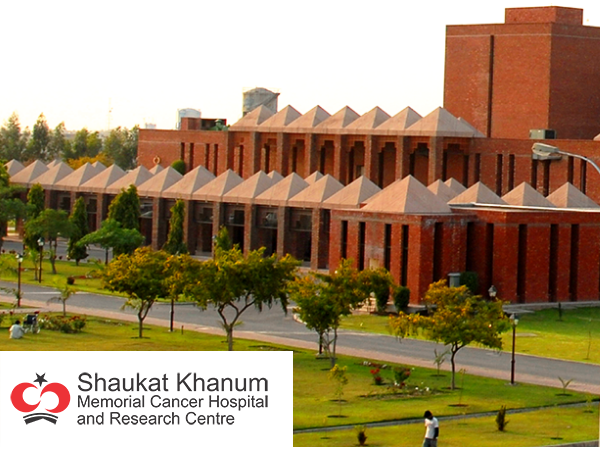 Inaugurated on December 29, 1994, this hospital is the biggest cancer hospital in Pakistan, operating on an annual budget of Rs. 6.8 billion, out of which Rs. 14.723 billion is generated through philanthropy. The hospital provides curative and supportive care to cancer patients irrespective of their ability to pay, educates healthcare professionals and the public as well as conducting research on the causes and treatment of cancer.
Muhammad Ramzan Chhipa hands over an abandoned baby to a childless couple
The man behind the Chhipa Welfare Association, owns a fleet of ambulances equipped with first aid box and paramedics that has now expanded beyond Karachi. The aim is simple; saving human lives irrespective of their caste, creed or association. Other than the ambulance service, the welfare organization provides free food for the poor and for people falling under the low-income bracket.
The idea of such a welfare organization materialized in 1987 when Karachi received a serious blow as a result of two bomb blasts in Bohri Bazaar causing hundreds of casualties. Chhipa's emergency centers are present in various places that include government hospital vicinities and roundabouts. With the response time stated to be 7 minutes and patient carrier vans and ambulances present 24/7 the society can count on these services when needed. Together with the help of philanthropists comprising mostly of businessmen, the welfare work has been an ongoing activity.
SOS Village provides orphan children with a sense of belonging through care, love, and security in the form of a household comprising of siblings and a dedicated mother. Therefore, it operates under the four basic principles, that is, a 'mother', 'brother and sister', a 'home', and a 'village'.  Setting realistic targets, the organization only inducts children who are either complete 'orphans' or 'social orphans' which means that their mother could have expired, remarried or might be suffering from a fatal disease, as a result of which she is unable to provide for her children. SOS stands for 'Save our Souls' and the organization is now active in 133 countries under the umbrella organization, SOS-Kinderdorf International and the head office is in Austria.
Starting with the first SOS Village in 1977 in Pakistan, it now is operational in 12 cities across different provinces. Comprising of the SOS Youth Homes for older boys, the organization maintains discipline and uniformity in standards in all setups.