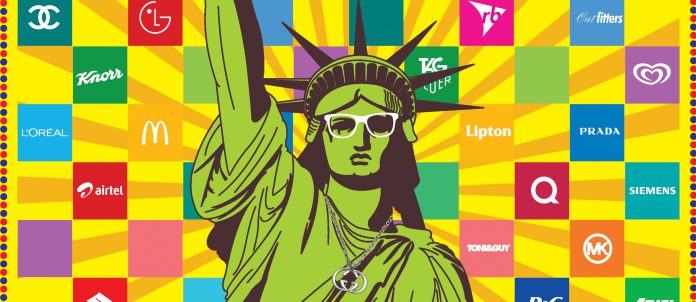 As originally published in Synergyzer Issue 3 – 2014
Product placement is a USD 25 billion industry globally, according to the Marketing Tech Blog and is expected to grow by 9.2% in 2014. This strategy is gaining more ground than any other as consumers become more and more indifferent to advertising. Brands appearing as a part of movies and TV shows, sponsoring written content through blogs and micro-sites, and carrying out digital and social media integrated campaigns are becoming more choice forms of promotion.
While through product placements advertisers integrate their brands into any selected media like TV, movies, music videos or digital media; brand integration is a special type of product placement which has the brand central to the program's plot. It is interwoven into the script; showcasing it onscreen to a high degree and highlighting its features and functions. In the articles that follow, we have majorly covered brand placements, yet have used the terms interchangeably at certain places.
The brand integration and product placement industry has been around for the past 100 years now. The earlier forms of placements were mostly carried out in the publishing and print media. Jules Verne was approached by a number of transport and shipping companies when his story 'Around the World in Eighty Days' was being published in serial form and later, as a novel in 1873. Other examples include publications and magazines being placed in the hands of prominent personalities while photographing them to increase the perception and reputation of their periodicals. Similarly, the practice of brands being made a part of movies has been as historic: The Corona typewriter appeared in the film, The Lost World, in 1925.
The film E.T. (1982) is remembered for its placement of Hershey's Reese's Pieces. Hershey's promoted the film in its ads doing a dual integration of sorts that worked for the brand and the movie.
Currently, social integrations vary vastly in example. Through its #itsfallwhen campaign, Starbucks got its customers and Instagram followers to capture examples of how warm Starbucks drinks and fall go together. This was an incentivized campaign that strengthened the emotional connect between the brand and its customers while employing crowd-sourcing to gather compelling images.
Locally, QMobile in Bulbulay is a popular example of brand placement being carried out on Pakistani media these days. In one of the articles published in this issue by Ahmer Rasheed, 'Product Placement Impact: Globally & Locally', the author got a research conducted that illustrated the impact of QMobile's verbal placement in Bulbulay. When the 300 or so respondents were prompted about the perception of the brand as a result of the placement, 68% said that it has improved their opinion of the brand. There were a whopping 32% who said the brand placement did not change their perception in any way for QMobile. While the brand may be getting a lot of recall and favorability from its target audience, those who believe in aesthetically using the brand as a part of content are not too excited about the loud way of branding QMobile is following.
The possibilities of integrating or placing brands into content are countless; as obvious from the image on the title of this article as well as the magazine. As Shoaib Qureshy puts it, it is important to carry out such strategies with a maturity of approach; tying up with content that will enhance the brand value and making the creative custodians of the brand central to the strategy to optimize impact.