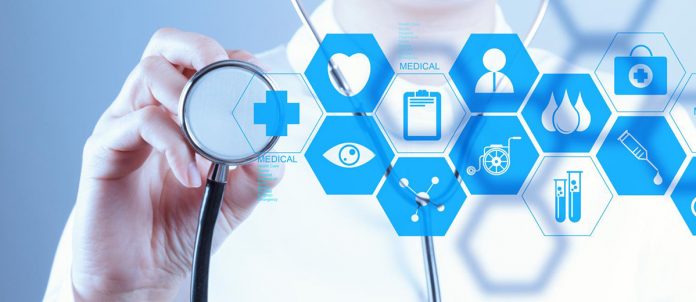 By Hiba Moeen
Corporate Social Responsibility plays an important role for companies to give back to society. As part of brand image and reputation management, CSR plays a vital role in maintaining the competitive edge. According to Forbes, Microsoft ranks number 1 among companies with the best CSR reputations; this is followed by Google and then Walt Disney. CSR is thus a means of enhancing customer value and company image.
While this phenomenon is gaining momentum in Pakistan, many companies are coming forward with strategies meant for the development of society, especially those who are under-privileged.
Ufone recently collaborated with Shaukat Khanum Memorial Cancer Hospital and Research Centre (SKMCH&RC) through its product, Upaisa to generate donations for a hospital being constructed in Peshawar. This collaboration enables people to donate money directly through any Upaisa retail outlet and mobile valets. Head of Financial Services – Ufone, Mr. Noman Azhar, stated that contributing to society, technological advancement and innovation hold utmost importance to Ufone's core business values. The impact is expected to be quite magnified with 25,000 Upaisa outlets located throughout the country.
Similarly, United Energy Pakistan (UEP) aims to create a positive impact in areas where it operates. Keeping its philosophy in view, UEP built the Kario Medical Centre (KMC) in 1988, and later spent USD 200,000 in 2006 for rehabilitation and renovation of the facility. Growing into a 24 hour emergency service centre, it caters to the day to day needs of patients. Besides this, serving humanity with special needs is something that United Energy Pakistan gives priority to. By donating an ambulance to Thalassemia Care Centre in Badin, it has eased many deserving patients out of their miseries, and the centre has over 300 registered patients from different districts of Sindh, the critical ones of whom are now easily transported to Hyderabad and Karachi because of this ambulance.
Service Industries Limited inaugurated Shalamar Hospital in 1982 in Lahore with great effort and contributions made by the founders of the company, Chaudhry Nazar Mohammad and Chaudhry Mohammad Hussain. Owned by the Business Hospital Trust (BHT), it caters to patients from different income groups while special emphasis is on middle and lower income groups so as to make treatments affordable. In 2013 alone, Service Industries Limited made a donation worth Rs. 19.3 million for the medical facility. Their philanthropic endeavours are not just limited to this as an amount of Rs. 9 million is also allocated for various other NGO's and entities serving humanity.
Fauji Fertilizer isn't left behind when discussing a range of social work for the betterment of society. Having imported and donated a 10 seat eco-friendly electric shuttle worth Rs. 1.3 million to the National Institute of Heart Diseases (NIHD) it has also fulfilled the purpose of a responsible company which is also highly motivated to go green. Saving on the tiresome walk for patients and their attendants, the shuttle provides easy transportation within the hospital. Their commitment to provide pediatric facilities totaling Rs. 12 million at the Military Hospital Rawalpindi have ensured effective and efficient treatment for young patients. Moreover, FFC constructed Sona Welfare Hospital in Mirpur Mathelo accounting for state of the art, high end equipment for the treatment of common and rare medical conditions alike.
Emphasizing and maintaining the highest level of corporate standards, Unilever Pakistan sets prominent philanthropy benchmarks with its socially responsible employees. Over the years, they have collected contributions for Aga Khan University Hospital, the UN World Food Program, The Citizen's Foundation, Marie Adelaide Leprosy Centre (MALC) and The Layton Rehmatullah Benevolent Trust, thus, creating a great impact on the lives of the less affluent members of society.
In 2006, Merck Pvt Ltd renovated the Accident and Emergency Ward of Pakistan Institute of Medical Sciences (PIMS), Islamabad in the shortest time possible, not long after the massive Earthquake that displaced several people. Later, recognizing the Baba Bhit Islands as an opportunity to lend their support, a medical facility was built by the name, Baba Bhit Medical Facility. These islands are a kilometer away from Keamari and Boat Basin and though within Karachi harbor, they provide abode to poor fishermen. Considering the need for medical assistance, Merck constructed a 12 bed hospital incorporating various in-house facilities while transferring the equipment through boats. To add further support to the cause, Sir Syed College of Medical Sciences Trust will make doctors available to the hospital. In the meanwhile, Merck is also busy in the uplift of health facilities in Balochistan with the expansion of OPD and Casualty Blocks at Civil Hospital, Quetta.
Pakistan State Oil (PSO) has undertaken a variety of projects to add to its CSR initiatives serving humanity at its best. Other than providing financial assistance to the National Institute of Cardio Vascular Diseases, Karachi, starting from 2006-07, it has been giving an annual donation to the Marie Adelaide Leprosy Centre (MALC) for their leprosy centre in Gawadar that caters to patients from Gawadar itself, Pasni, and Ormara. In order to have the fleet of ambulances enhanced, PSO also financially assisted Chhipa Welfare Association to purchase a fully equipped air conditioned ambulance. The company has also supported the Dowites Operation Theatre Society (DOTS) for the construction of a state-of-the-art operation theatre complex at Civil Hospital, Karachi, thereby, also funding for the equipment and utilities. This consequently provides free of cost treatment for the underprivileged patients.
Shell Pakistan, on the other hand, very generously reconstructed the Marie Adelaide Leprosy Centre of Bani Passari in Azad Kashmir after it was completely destroyed by the Earthquake in 2005. While shedding light on the rarely discussed issue of HIV Aids, the company has been creating awareness about the disease and the disgrace associated with it and in 2009 Shell Pakistan's HIV/AIDS program in 2009 got recognized as one of the best programs in Shell Group. Partnering with Ghadeer Consultants, high risk areas were identified in 2010 which included Karachi and Mahmood Kot. Establishing various Service Delivery Points/Outlets, trainings have been conducted and precautionary factors have been discussed. Moreover, under the Project Village setup, partnering with Health and Nutrition Development Authority (HANDS) and the Pakistan Poverty Alleviation Fund (PPAF), the villages on the outskirts of Karachi have been enhanced by Shell. This includes their transformation into a model settlement with housing taking account of health, sanitation, and medical facilities.
One of the major CSR initiatives taken by Yousuf Dewan Companies is their donation of four hundred bed medical facilities to the Sindh Institute of Urology and Transplantation (SIUT) that caters to a great initiative undertaken by Dr. Adeeb Razvi, the dearth of dialysis facilities enticed the organization to contribute towards this cause. Under the Dewan Farooque Trust, the contributions in Sajawal and Thatta are noteworthy than just Karachi alone, other than providing financial support to mosques and government school teachers on a monthly basis, it has a school and hospital functional in Sajawal under the name, Dewan Farooque Welfare Hospital. With 4 to 5 free of cost dialysis conducted every day, this hospital aims to support people other than the company's own employees.
Engro Corporation Limited is one of the few local companies that have diversified into several businesses and collectively pen down a story of success; it is also the only Pakistani company that has made it to the top 50 Asian companies in the Asian Sustainability Rating (ASR). It contributes 1% of profits before tax towards social development. The company, with the help of Rs. 3.5 million, established a dialysis centre at District Head Quarter Hospital Mirpur Mathelo in 2004. Being operational since 2005, it has carried out 75 dialysis cases. While paying heed to location specific issues, Engro has also been offering the treatment and administration of Anti Snake Venom (ASV) at their plant site clinic in Daharki which is operational 24/7. Meanwhile, The Eye Care Centre established in the same district has treated more than 45,000 patients till date. Other initiatives by Engro Corp include Engro Thalassaemia Center in Sukkur, the Tele-Medicine Project for rural areas and the support provided in the establishment of the Oncology Unit at Aga Khan University Hospital, Karachi.
P&G Pakistan, has been running several health and hygiene programs towards the improvement of lives of children and mothers. The Pampers Hospital Education Program that operates in 500 hospitals educates mothers about baby care practices which include practices related to immunization and vaccination. This initiative is channelized by 1,200 nurses with about 300,000 mothers in reach. Likewise, the Pampers Baby Care Clinic Program also educates young mothers about practices associated with baby care by going to their doorsteps. So far 700,000 mothers have been reached in 30 cities. While there seems to be no end to P&G's CSR activities, the company thrives to facilitate the youth in various sectors, with Ariel Help the Needy Program, the company provides medical equipment to about 30 institutions for disabled children.