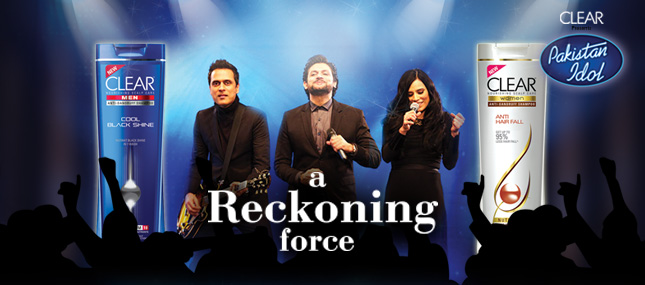 It's a common adage that if you really want something, the whole universe conspires and helps you achieve it. When you have nothing to hide and lots to show, destiny gives you unexpected but clear avenues to get what you want.
Scores of individuals across Pakistan took part in the Pakistan Idol auditions. Some were lucky enough to get acknowledgement from esteemed judges and some were unable to set the right impression. Also, there were those who, despite their efforts, could not make it to the auditions. For such candidates, who regardless wanted to shine and be in the spotlight, the last chance audition came as a miraculous surprise. They were given the opportunity to showcase their confidence and singing talent through these auditions.
One such individual for whom the last chance audition proved to be a clear path to reach closer to her ultimate destination of being the first ever Pakistan Idol is Rose Mary. The power packed performances on stage of this talented girl has taken her to the top five; allowing her to craft an edge for herself from the close and lucky break she got.
In addition to the last chance auditions, immense support and guidance that Pakistani singers are extending to the contestants is also lending a helping hand to them to bring improvement in their singing. Mentoring sessions with classy and talented, Zoe Viccaji, and renowned pop band, Strings, are helping these youngsters rock the stage with their performances and win the hearts of their fans. The mentoring sessions with Zoe and Strings not only improves their singing but also provides them tips to be charismatic and charming. These sessions are designed to instill star power in the contestants which will allow them to give their best shot combined with their confidence and talent.
Now, that the mega contest has entered its final stages, our message to the contestants is, "Tau Phir Dar Kaisa, Bas Ker Jao Meray Yaar!"