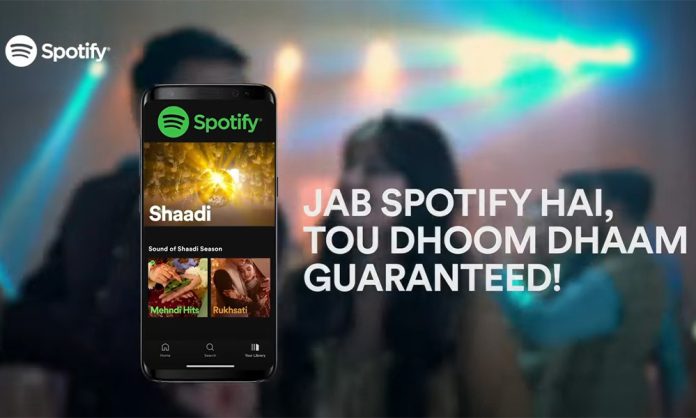 Pakistan is a country where many different cultures coexist, and traditions are everything. Weddings are a part of this tradition, and if there's one thing that the people of this country can unanimously agree upon is that there is no bigger celebration than a wedding. In our culture, marriage is not just about two people deciding to spend their lives with one another but rather two families coming together to celebrate the union of love.
Pakistan has four provinces, each with distinct wedding traditions that illustrate the country's cultural diversity. However, music is something that transcends provincial boundaries and ties the entire country. Songs are a constant part of Pakistani weddings, with youngsters preparing elaborate dance performances on them and elders serenading to the traditional wedding songs.
The upcoming winter season has always been eventful in terms of weddings because most families wait the whole year to start their celebrations in the cold weather. The last few years have been like a rollercoaster due to COVID19 which caused a delay in several weddings. Now that the gloomy clouds of the pandemic have somewhat cleared the skies, families are planning weddings accordingly.
Addressing the fact that music drives the wedding season, Spotify has developed a Shaadi Destination –special wedding playlists that have most of the hit wedding songs in one place, which is accessible directly from Spotify's search bar. Rutaba Yaqub, Music Manager, Spotify, states, "as soon as the Shaadi season begins in Pakistan, we notice a rise in consumption, search and release of wedding songs in the country. A Pakistani wedding is one of our very few cultural moments that is driven by music."
Melodious wedding songs are a part of every moment throughout the celebratory days. It accompanies all the emergency shopping trips, anxious tailor visits, tiring dance practices, and even gossip sessions. Acknowledging the correlation between weddings and music, Talha Hashim, Manager Marketing, Spotify Pakistan, says "regardless of their age or background, everyone is able to relate to weddings as an occasion which brings family and friends together. So, we took it upon ourselves to add a melodic lens to the whole wedding euphoria, that as long as you have Spotify, 'Dhoom Dhaam' will be guaranteed."
Spotify eliminated the need for searching for songs individually by bringing all the necessary wedding music under one roof. It's common practice during the wedding season that a person is assigned to find and download all the songs needed for the dance performances, bridal entries, etc. With Spotify's Shaadi Destination playlists, the search for good music ends. Elaborating on this point, Yaqub said, "I remember every time I've been at a Dholki, there is someone who has to search for Tappay on the internet because there is no way you can find them all in one place. Every dance practice is reliant on someone manually changing the songs one after the other. Keeping all these insights in view, we created the Shaadi Destination to be a one-stop shop for the music needs of a typical desi wedding."
Spotify's go-to Wedding Destination has 7 different playlists that are specially designed to cater to 7 key moments in a Pakistani or desi wedding, as Yaqub puts it. The 7 categories are Dholki Tappay, Mehendi Hits, Shaadi Bhangra, Shaadi Hits, Dulhan Entry, Baraat Entry, and Rukhsati.
Each category has significance in a Pakistani wedding. Tappay are a big part of Punjabi weddings and are highly regarded in other provinces as well. Talking about the Tappay playlist and the reason behind adding a separate playlist for it, she adds, "Tappay originated from the folk songs. Women now gather at dholkis and kickstart wedding celebrations by singing tappay and keeping the tradition alive. The playlist is curated with all the classical tappay that you can expect to hear at a dholki, mayun or sangeet."
Dholki, Mehendi, and Shaadi are all important parts of a desi wedding and appropriate music for each day is crucial. Bridal entries are a big attraction these days, and brides put a lot of thought into the song they want in the background while walking down the aisle, so Spotify included an exclusive playlist for this memorable moment.
Similar to the wedding celebrations, music also exceeds boundaries and songs from South Asia have an outsized influence on desi weddings. Few tunes from our neighboring country are a must in every Pakistani wedding, and dance performances are incomplete without them. When asked about the inclusion of tracks from other industries, Yaqub says "Any song that you'll hear at a wedding, you'll find it in our playlists. The songs are curated regardless of where they are from. Since Pakistani weddings are celebrated with a mix of desi music from across South Asia, we've made sure that our playlists also reflect that while also promoting the local music. "
Spotify has a well-designed marketing strategy in place to appeal to its target demographic, which is primarily Gen Z and Millenials. Spotify launched the wedding campaign nationwide on 26th October, with ads running on TV and across all digital platforms. "We have just launched the campaign with a mass reach plan focusing on TV, iconic OOH installations, and Digital platforms. In addition to this, we also have a hashtag challenge being led by popular and notable influencers in Pakistan in the digital sphere," remarked Talha Hashim.
Speaking about TikTok being the right platform for Spotify's campaign as they have focused more on it, Hashim adds, "we believe in designing our marketing plans based on the media consumption habits of our audience. TikTok, by the nature of its platform, is correlated with music, and music goes hand in hand as part of wedding celebrations and our core target audience being Gen-Z, it made perfect sense to have Tiktok in our promotional plan for a hashtag trend."
Since its launch a year ago, the music streaming service Spotify has grown ubiquitous, with new users signing up every day. Thanks to their collaboration with Coke Studio and robust marketing, in only over a year, they've attracted significant attention from their target demographic. Launching campaigns such as the wedding destination right before the wedding season starts is a smart move tactically.
"Spotify aims to be synonymous with the idea of music streaming for Pakistani consumers, which would result in the growth of our user base as well as the love Pakistanis have for Spotify as a brand. This year was exciting for us as we saw significant growth in our user base and phenomenal response to the initiatives that we have launched so far in the country," added Hashim.
According to him, the collaborations and partnerships Spotify has established in Pakistan, like the launch of EQUAL – a program that promotes women in music, RADAR – an initiative that works on bringing emerging talents to the center stage, including other campaigns, depict Spotify's aspirations to become the most popular music platform in Pakistan.
Spotify is expecting big numbers in terms of listenership with this campaign, as people have responded well to their initiatives in the past. Hashim has high hopes for the wedding destination as he says "Pakistani audiences have reacted overwhelmingly well to Spotify and our messaging, and this is why we are expecting a positive response once again as a result of this campaign."
As the world's most popular music streaming platform, Spotify has a user base of 456 million music lovers. They broke new ground for the music industry and revolutionized the way we listen to music, and Pakistanis have wholeheartedly embraced the platform. With the ongoing wedding campaign, Spotify will strike a chord with its target audience even more.
There is no better way of becoming a household name in Pakistan than touching the most important event of the year for families, and Spotify is doing just that. The music giant is hopeful of the response, and we are sure people will appreciate not having to scour the web for appropriate wedding songs.