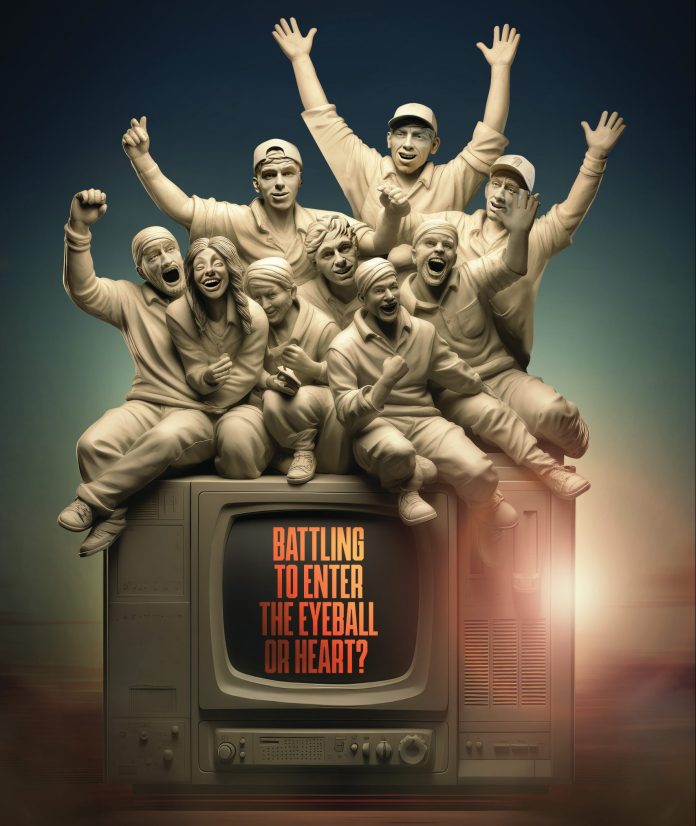 A young population like that of Pakistan can be associated with the highest levels of energy and passion, which are best reflected in its interest and participation in sports. Undoubtedly, cricket is the most beloved and widely followed sport in Pakistan. Most of us eagerly wait for the Pakistan Super League every year. The passion for cricket goes to the next level with international tournaments like the Asia Cup and World Cup around the corner.
Watching cricket hardly goes without being exposed to commercials. Ignoring the irritation caused by excessive commercials during highly awaited international tournaments is difficult. It is not the number of advertisements (ads) that makes us angry but rather their intervention while watching engrossing cricket matches. Imagine how it feels when you hardly celebrate watching a six by your favorite player, and an ad interrupts your jubilation! It infuses you with negative feelings for commercials marring your cricket-watching experience. A reader may wonder: aren't commercials important?
Who can deny the contribution of commercials in bringing all the colours to sports? The money raised through these commercials is a major source of lucrative payments to the players we love. Without the contribution made through commercials, the Pakistan Cricket Board (PCB) cannot promote young blood aspiring to present their country in the most loved sport and build infrastructure for them through stadiums and cricket academies to nurture emerging raw talents.
The problem lies in relying too heavily on providing maximum exposure to the brands being promoted. Exposure is a means, not an end, of marketing brands. Consumers never turn on television sets to watch commercials. Commercials often disrupt the experience. With digital media readily available, consumers now have numerous options to avoid ads during matches. It is essential to understand how an advertisement can become impactful in order to achieve its objectives.
When someone is exposed to a commercial, the first challenge a marketer faces is to attract the viewer to watch the commercial. Assuming success on this, the next challenge is building a favourable attitude toward the ad. Research studies have manifested that the impact created by ads leads to favourable/unfavourable attitudes toward ads, which consequently affects buying behaviour. A favourable attitude toward ads is the key to achieving advertising effectiveness. Therefore, exposure to ads is just the start, not the end of the journey.
Our industry seems too obsessed with maximizing exposure to the brands – be it using on-screen tickers, time checks, or even eating slices of the cricket match. Who cares about the viewers? One may always defend it with some matrices reflecting higher viewership. What matrices cannot measure is the damage inflicted upon brands when they intrude during cricket matches, particularly affecting new brands that are still vying for mindshare. Established brands can afford to be less concerned about their media strategy, as people will not cease consuming their products due to irritation caused by excessive exposure.
But hold on, when so many brands are competing to establish their presence in the spotlight, does a strategy to maximize exposure make sense? The answer is a resounding "NO." Some alternative approaches could be attempted to achieve the same objectives.
Make some new commercials for tournaments like the World Cup. Relate the content to cricket to hook the cricket fans into watching commercials. The love for cricket can transfer to brands, thereby benefiting everyone.
Engage the audience in the stadium during drink breaks, as we have witnessed in strategic time-outs in PSL tournaments. There have been effective engagements by brands like Head & Shoulder, Tapal, Golootlo, etc.. These engagements are interesting, especially considering the empowerment of cricket spectators, not forcing them into being part of these engagements.
Try to make small-duration commercials. On one side, they will save you costs, and on the other side, they will be less irritating, especially considering consumers' intense involvement in the game.
Another similar option could be trying different variants of the same commercials as UFONE used to do a few years back, keeping the content fresh. A high frequency of the same content could be a possible cause of viewer resentment.
Distribute merchandise related to cricket in the stadium, such as t-shirts, jerseys, caps, and other accessories having alignment with cricket games, and also have similar incentives for online viewers.
Social media could be a good choice for engaging with cricket fans through polls, contests, and activities related to cricket.
You can offer incentives to popularize fans on mass broadcasting channels by sharing their photographs, attention-grabbing videos, and interesting feedback received through social media.
Brand placement is arguably the most effective and least intrusive measure. Having brands on boundary rope could be a good choice. You may also envision other important locations in the stadium for brand placement.
You may ask cricket fans to select their favourite teams. You can motivate them to predict the performance of their favourite players and reward them for making close predictions.
You can undertake some CSR initiatives like promoting cricket education programs, helping underprivileged players, and promoting health and fitness through cricket.
The pursuit of advertising effectiveness within the cricket viewing experience demands a nuanced approach. The quest for brand visibility should align with viewer satisfaction, utilizing strategies that resonate with the passion for cricket and the values it embodies. By fostering this equilibrium, advertisers can navigate the rich landscape of cricket, serving both brands and viewers, ensuring that the essence of the game remains at the forefront.