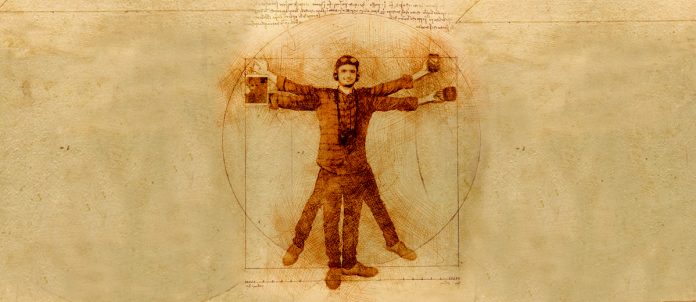 As originally published in Synergyzer Issue 3 – 2016
Microsoft launched the YouthSpark initiative three years ago to enable computer science learning across the globe in partnership with governments, not-for-profit organizations, and businesses. As yet, more than 300 million youngsters have been educated, employed and have started entrepreneurial ventures through this program. The idea behind YouthSpark is to gear youngsters for their futures in a technologically inclined world enabling them to pursue careers across all economic sectors. They are taught the foundation skills necessary to develop computational-thinking and problem-solving skills that will help them understand how to create, apply and use technology by knowing how it works. In addition to this, Microsoft will aid those who would want to pursue a career related to computer science in building their future.
Verizon's community improvement program, Innovative Learning is intended to educate and mentor colored male students in the USA, particularly those belonging to marginalized communities to learn entrepreneurship, coding, app development, 3D design, and robotics so that they can pursue careers in STEM – science, technology, engineering and mathematics. These fields are the basis of the US economy and by increasing learning opportunities; the cellular carrier is playing its part in creating a sustainable future of the country.
In neighboring India, Tech Mahindra carries out the SMART or Skills for Market Training program that aims to educate, enlighten and employ youth around the belief that educated and skilled youth are the country's future. Under the SMART program, youngsters including those with disabilities are trained in technical vocations. The foundation has also established a SMART Academy to impart high-quality vocational skills training that will include theoretical as well as on-the-job coaching with the help of and input from established professionals. Through these means, the students will be made employable for higher paying jobs in India's organized corporate sector. The Tech Mahindra Foundation is also conducting research on vocational education and training along with the National Skill Development Authority of India, to understand the scope of skill development in the country.
In Pakistan, youth is a whopping 60% of our population. Economists have time and again pointed out that in order to achieve economic sustainability, it is important that there are more hands that can earn versus mouths to feed. This means that the part of the population that is working has to be more than the dependent population. Being a developing nation; education, skill development, and careers are options that although accessible, are not very equally available to the lower strata of society. Other than education and skill development, inculcating the spirit of entrepreneurship is a major factor that needs to be nurtured since the need of the hour for our economy is creating job providers rather than job seekers. Also, it is important to inculcate skills and work ethos that lead to entrepreneurship so that youngsters engage in practices that lead to inventive thinking and innovation.
Under the circumstances that we are in as a developing nation, the corporate sector is looked up to, to play its part. A number of companies are already carrying out projects to help develop entrepreneurship within the youth. Especially active in this motive are technology and telecom sector MNC's operating within the country. In this edition of Synergyzer, we have covered certain efforts especially those by Mobilink, Telenor, and Ufone. The most interesting part is that such companies are trying to ready up the younger generation for tackling socio-economic, health and environmental challenges by providing them a role in their ecosystem.
For instance, Mobilink has ventured into partnerships with universities like LUMS to facilitate young entrepreneurs with necessary resources and guidance to turn their ideas into productive business ventures as well as developed programs like Mobilink mLiteracy, an SMS based literacy project, to make quality education accessible to all. Similarly, Telenor has developed a support program for digital businesses that facilitates young entrepreneurs through the company's infrastructure, expertise, and different services called Telenor Velocity and another one called Djuice Apportunity, where youngsters can showcase their mobile applications and get connected to the right stakeholders.
Still much more efforts are required to mobilize Pakistan's youth. They need sources of information that are dependable, they need to be empowered yet have to be instilled with social values that inculcate a culture of responsibility, their ideas need nurturing and direction, and their energy needs to be channelized towards productive endeavors. These may be a few of our responsibilities as a nation, but are definitely not easily achievable yet cannot be delayed in the broader perspective.