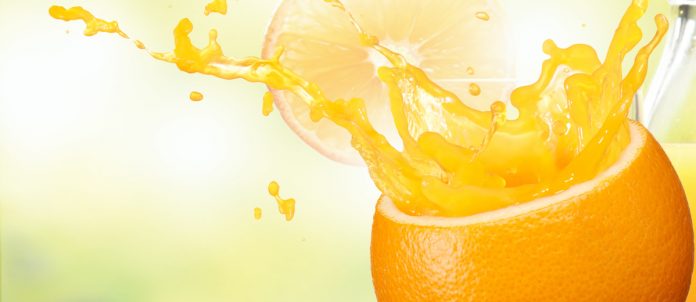 As originally published in Synergyzer Issue 3 – 2016: 'Actifying Generation Y'
Pakistan is one of the fastest growing markets in the world. With a rapidly growing population and a large number of consumers with disposable income willing to spend on fast moving consumer goods has led to the growth of FMCG companies in the country.
Mondelēz Pakistan is one such company, with products such as Cadbury Dairy Milk and Tang that are household names nationwide. The company periodically undertakes seasonal campaigns to connect with their consumers, for instance, earlier this year, the company launched a new sub-brand, 'Marvellous Creations' to usher in its variants, Jelly Popping Candy and Cookie Gummy Crunch chocolate bars. The launch was supported by a strong nationwide marketing campaign made up of TVC's, outdoor placements, in-store and experiential executions in malls all over the country as well as PR and digital elements.
"The big idea for '#FromMeToMom' was to give people a chance to openly express their love for their mothers."
TANG #FromMeToMom
Following the Chocolate season, Mondelēz Pakistan launched a campaign for this year's Mother's Day on May 8, 2016, titled, '#FromMeToMom', an activity undertaken by their make-to-drink (MTD) beverage brand, Tang. The big idea for '#FromMeToMom' was to give people a chance to openly express their love for their mothers by launching a missed call activity. This allowed them to send their mothers a recorded message via phone, thanking them, telling them what they most loved about them and how they are special.
Parallel to this activity, the brand also launched a new 1-liter bottle and a new flavor, 'Tang Mosambi', bringing the consumers a variety of five fruity flavors to choose from. Tang aggressively highlighted its Mosambi flavor at various touch points, with sampling done at retail outlets and departmental stores throughout the country.
TEACHING PEOPLE TO #TangMissedCall
Tang set up a number that could be called by people willing to participate in #TangMissedCall. The process was very simple; dial the official Tang #FromMeToMom number, 0344 888 TANG (8264), which will register the caller on an automated dialer. From there a return call went out to the participant, which when picked up prompted the user to record their voice message for their mother and provide her number. Tang surprised mothers all over Pakistan by playing their children's recorded messages on Mother's Day, creating a unique emotional engagement with end users.
Also, animated videos were posted to Facebook and top portals explaining to users how the missed call activity worked with steps given in English, Urdu and Roman Urdu. Banner ads on blogs and websites had a click-to-action button while ads targeting smartphones had a button to make calls directly.
"The brand has introduced recipes for various sweet as well as savory dishes that use Tang as an ingredient."
PHONE TA(N)G: RESULTS
Considering the strong brand image and top of mind recall, the activity was extremely successful with more than 20,000 missed calls received; 12,000 of which were unique. More than 3000 recordings were delivered to mothers on their Day. Meanwhile, on social media, the hashtags, #TangMissedCall and #FromMetoMom, trended on Twitter with the latter gaining 93,916 reach and 700,000 plus impressions. On Facebook, the post gained 4 million plus reach and around 20 million impressions giving great traction to the campaign, making it the talk of the town.
MAA KAY HATHON KA PYAR
Tang's missed call campaign was an extension of the umbrella campaign of the preceding year, 'Maa Kay Hathon Ka Pyar', which portrayed Tang to be an emotional brand rather than a functional one. The campaign put mothers at the center of the family unit, highlighting their significance as being the most important person in a child's life, focusing on emotional connects and how mothers play a significant role in the well-being and nourishment of their family.
THE TANG(Y) SECRET INGREDIENT
Considering the increased interest of their consumers in quick recipe videos on Facebook, the brand developed a strategy of giving people just what they wanted by introducing recipes for various sweet as well as savory dishes using Tang as an ingredient. The videos went viral on social media and were much talked about particularly in food groups on Facebook.
The summer-long campaign was made in collaboration with the Desi Appetite Facebook page and the videos were posted on other portals as well as Tang's official Facebook page. The pages selected for the campaign were hand-picked based on their credibility and reach. Tang maintained interactivity with end users encouraging them to send in their recipes and pictures throughout the campaign to crowdsource recipe ideas.
"The 'Maa Kay Hathon Ka Pyar' campaign portrays Tang as an emotional brand rather than a functional one."
TANG GOES FILMY WITH ARY FILM AWARDS 2016
As part of their holistic marketing strategy, Tang also partnered with ARY Film Awards held in Dubai, in April this year showcasing the brand's ambition to support the entertainment industry.
The brand sponsored two awards for the categories, Best Movie (Jury choice) and Best Independent Film (Jury choice). It also made its presence felt throughout the biggest film award event of the year with its signature colors by replacing the traditional red carpet with an orange one.
Moreover, Tang introduced the 360-degree video technology to cover the ARY Film Awards. This gave the audience watching at home the option to experience a unique level of interactivity by allowing them to view the action in real-world panorama through their screens.
The drink brand also embedded its lively image in the script and behind-the-scenes rehearsal videos. Besides these, the Tang logo was integrated into all of AFA 2016 communication. There were also branded performances as well as celebrities posing with the recently introduced Tang 1 liter bottle during rehearsal shoots to target the viewers subliminally.
In summation, Mondelēz Pakistan has done much to ensure the growth of Tang by building long-lasting relationships with their target market through social media content like Tang Quick Recipes, the missed called activity #FromMeToMom and the brand's sponsorship of ARY Film Awards showing a desire to remain an active part of the brand's consumers' lives throughout the year, through content, campaigns, events and more.