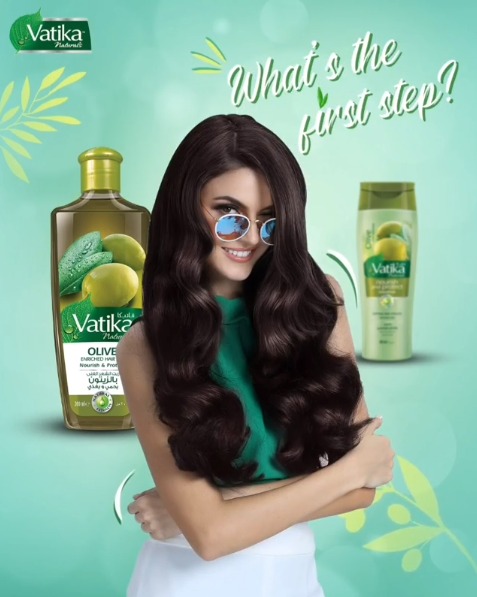 When brands execute objective-driven marketing campaigns, more often than not it is associated with the use of high budgets. It is important to focus on impact. At times reach is misinterpreted as impact. Sure they will get many eyeballs but executing the campaigns strategically to get effective returns determines the success of the execution.
Overview: #OilFirst
Vatika's campaign #OilFirst is a great example of a campaign demonstrating how the brand delivered its message with a strategic and effective utilization of budgets. Vatika is a brand synonymous with natural hair care products. In order to promote its hair oil, it initiated a social media campaign where they asked the consumers of every shampoo brand to click the picture of their go-to shampoo ad and upload it on Instagram with the hashtags, #VatikaFirst and #OilFirst.
The campaign became very popular with celebrities like Kubra Khan, Urwa Hocane, Rubab Hashim, Hajra Yamin, Nimra Khan and Ramsha Khan talking about how 'OilFirst' is their daily hair care routine. The celebs mentioned that taking part in the campaign would lead to a lucky draw winner who will receive giveaways of Vatika products including curling irons. The campaign was unleashed on digital mediums such as Facebook and Instagram and also had a corresponding TVC used interchangeably on traditional and digital mediums.
Strategy: Don't Compete –  Complement!
This campaign was strategically intelligent because it gauged the already existing market for hair products. Taking insight of the fact that people are serious about their hair care routine, the brand also factored in the fact that there are already are numerous shampoo products on the market. And while Vatika too has hair products ranging from Shampoos to hair creams they presented Vatika Oil as a complementary product in the hair care category. And the best part of it is that it is a complementary product that goes with any brand of shampoo the users might prefer. This way instead of occupying a certain shampoo market share, they targeted the entire shampoo market.
Impact or Reach?
In the digital world where to get the targeted reach, the associated hashtag has to be in the trending list or it fades away, the campaign cashed its reach by being tagged alongside nearly every other shampoo brand. Moreover, the fact that a huge number of consumers took part in the campaign to win the gift hampers showed that the campaign had an impact as well.
Vatika's message proved when your campaign is effective, less is indeed more.