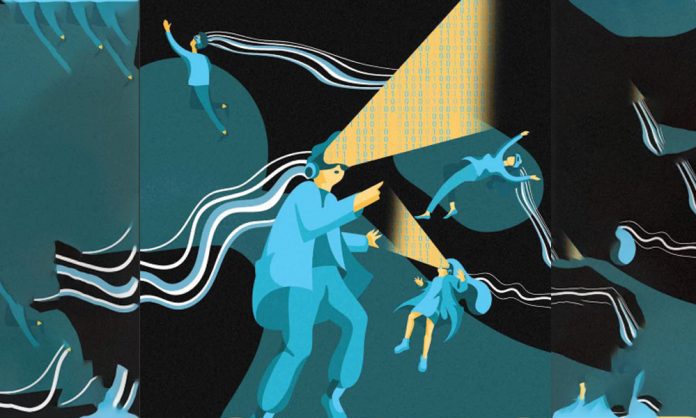 Systems Limited is one of the oldest and largest software houses in Pakistan. It currently employs more than 3000 people from Pakistan as well as globally in offices located in USA, UK and UAE for large scale enterprise-based projects, systems integration etc. and has established itself as a key player in the USA, Middle East, South East Asia, Europe and Africa markets, other than Pakistan. The company follows the employee ownership model where 50% of the company is owned by active management, i.e. the employees. Being in the service sector, this helps talent retention. Established in 1977 in Pakistan, Systems Limited positioned itself as the only company capable of handling government and public sector IT and BPO (Business Process Outsourcing) projects and carried out large scale IT development for entities like Pakistan Stock Exchange, Customs Pakistan, Central Depository Company etc.
According to Asif Peer, CEO/MD – Systems Limited, "Systems Limited's customers include Fortune 500 companies and we can be called the Accenture of Pakistan. We realized that Systems Limited had huge potential for bringing foreign exchange to Pakistan through IT export, and we had the first mover's advantage for this. We were a profitable company and hence we acquired a startup in the 1990's in New Jersey, USA. Now called Visionet Systems Inc., it was a small startup with a few people that we built up over time and it is now catering to over a 100 customers in the USA."
In tune to his company's legacy, Asif Peer is actively working with the Pakistan government and is a part of the Prime Minister's Committee for Business Leaders, representing Pakistan's IT industry and contributing to the government's initiative for creating employment in Pakistan and generating export. "We have to build Pakistan as a destination for IT outsourcing through startups. Although we are still in the infancy stage, Pakistan is one of the most affordable countries in IT outsourcing according to the World Economic Survey report, which makes it one of the most booming destinations where we have the population, quality talent, and active support from the government through a number of incentives to ensure the growth of the IT industry. For the first time, the private sector is giving feedback and contributing towards the policymaking process, and this will positively impact the Ease of Doing Business for local and international concerns who want to do business in or with Pakistan. Pakistani businesses are already offering most of the technologies; call centers, digital marketing etc., yet as an industry we need to come forward and take the right steps, especially in terms of documenting our industry. So we have been working aggressively on these fronts to pass on our experience by mentoring others to take Pakistan's IT industry to the next level because overall I am very optimistic, as I see a lot of untouched potential, which we just have to unleash. Also, I believe whoever misses the opportunity of not being a part of this ecosystem right now will be incurring a huge opportunity loss."
Here, the Ease of Doing Business (EODB) maybe an important indicator that may help the country go forward. While the economy of the country struggles to perform, Pakistan's ranking enhanced on the EODB indicator in October this year by 28 points from 136 to 108. According to a press release issued by World Bank, the country introduced reforms in six regulatory areas of which the first area is starting a new business, which has been made possible by "expanding the functionalities of the online one-stop-shop, which reduced the steps from ten to five". The second and third areas are related to construction permits and property registration, which were made easier and faster when "the Sindh Building and Control Authority (SBCA) and the Lahore Development Authority (LDA) streamlined approval workflows and improved the operational efficiency of their one-stop shops"; the fourth area is "the ease of access to electricity through an online procedure where commercial connections can be applied for while increasing the transparency of electricity tariffs"; the fifth area is the "introduction of online payment of corporate income and value added taxes"; and lastly, the sixth area is "an enhanced integration of various agencies into an electronic system and improving coordination for carrying out joint physical inspections at the port".
As Illango Patchamuthu, World Bank Country Director for Pakistan says in his statement, "The accelerated reform agenda has many noteworthy features to improve quality of regulations, reduce time and streamline processes. This momentum needs to be sustained in the coming years for Pakistan to continue to make progress", and as Imran Khan mentioned rightly in his tweet when he announced the improved ranking, "there is a long way to go."