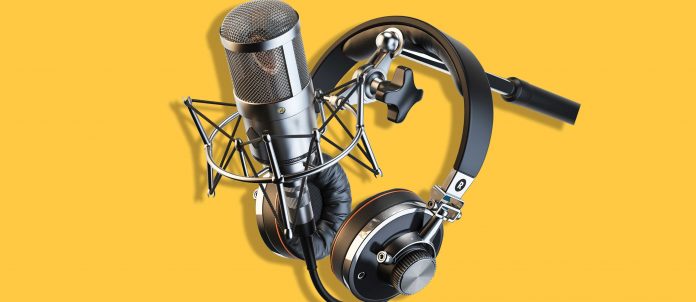 As originally published in Synergyzer Annual 2018
using it's reach to the masses in the most productive manner
Hot FM 105, one of the leading radio networks of Pakistan, has numerous radio stations spread over Sindh, KPK, and Baluchistan. The network is extremely popular amongst the masses and has built a community of millions around itself since it acts as a platform where people actively participate and share their ideas and thoughts with each other. Listeners frequently tune in to the station for their favorite songs and talk shows.
OUR TEAM, OUR PEOPLE
Every now and then renowned personalities are invited to different shows to entertain and educate listeners. The network provides a link between the two which benefits both equally. The guests can express their thoughts, opinions, and ideas to the masses while the listeners can get to know more about the personalities and the subjects of which they are experts of.
A number of influencers such as Dr. Adibul Hassan Rizvi (Founder, SIUT), Muhammad Qavi Khan (legendary actor), Ustad Hamid Ali Khan (eminent classical singer), Bilquees Edhi & Faisal Edhi (illustrious social workers), Amar Jalil (celebrated intellectual and writer), Zubeida Mustafa (noted journalist and scholar), and Mahtab Akbar Rashdi (notable intellectual and member of Sindh assembly), have been guests on the network. Also, foreign dignitaries notably, Dr. Lawrence Pintak (noted American broadcast journalist), Dr. Liz England (well-known American language trainer), Dr. Andrew Scheuermann (eminent entrepreneurship educationist and early team member of StartX, one of the top start-up accelerators in the world) and Dallas Brown (renowned American singer), have recently visited and shared their knowledge and experiences with the listeners of Hot FM 105. Besides these, some outstanding icons of the society are also hosting regular weekly shows on Hot FM 105, including Dr. Pervez Hoodbhoy (noted physicist, educationist and intellectual) and Senator (R) Javed Jabbar (eminent author, advertising and mass communications expert, politician, intellectual, scholar, artist, and former Information Minister)
FROM THE PEOPLE, FOR THE PEOPLE
The Chief Minister of Sindh, Syed Murad Ali Shah, recently completed a year's period of his government in Sindh and Hot FM 105 invited him to talk to the public and share his experiences. By participating in the weekly popular show, Mehran Rang as a guest, he communicated the major accomplishments of his provincial government and identified major problems that the public was facing.
In conversation with the hosts Zulfiqar Ali Shah and Yasir Qazi, the Chief Minister mentioned that a lot of changes have been made over this past one year. He said, "Lately, foreign investors were not eager to invest in the rural areas of Sindh but we are trying to regain their confidence. We can now see an increase in investment in various sectors and projects, such as the construction of coal and wind power generation plants in Thar and other rural areas of Sindh. This is a major change which has significantly improved the economic activity of the region. It has also generated abundant job opportunities for the youth, a development which we expect will help to divert the youth from unconstructive activities."
While talking about Pakistani media, he stated that our media has still not been able to acquire the much required maturity. He said that our media still considers bad news as the only news and any positive accomplishments by the government are never endorsed. He stressed that such a portrayal about the current affairs of our country misguides the people and they end up blaming the government. People need to be informed about the developmental efforts the government is making for their betterment and convenience.
The Chief Minister responded to around 30 phone calls from all over the province. All the callers were common people, who called to ask questions and share their queries. The CM carefully heard the reservations of the public and tried to resolve them. He directed his staff to note down the concerns of people along with the details of each caller in order to contact them later if necessary, for further inquiry and explanation of the issues.
As his parting message, he thanked the network for inviting him and providing a platform where he could directly speak with his people, get to know their concerns and share the Sindh government's accomplishments with them. He wished the network all the best for further endeavors.