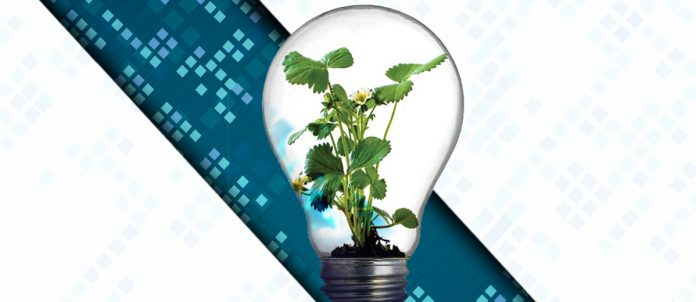 As originally published in Synergyzer Issue 3 – 2016
One of the most recent positive developments in Pakistan has been the growing startup ecosystem. In recent years, we have witnessed a plethora of startups, most offering a unique product or a service, which makes them stand out. And followers of this space will tell you that a host of local startups have made a name for themselves on the world stage too.
A mix of factors is behind the sudden rise of the startup ecosystem; the emergence of high-speed mobile internet, a burgeoning youth population, supportive government policies and significant contribution from the private sector.
The private sector, which is mostly associated with incremental innovation, is big on the idea of supporting up and coming entrepreneurs in the hope that a few might be able to bring about transformative innovation for the benefits of the masses.
Mobilink is playing a leading role to help these young entrepreneurs, to further their drive and positively impact the society at large. For this purpose, the Telco has launched VimpelCom's international program called Make Your Mark ('MYM'), which focuses on 'Helping Young People Shape Their Future.'
Under the program, Mobilink partnered with The Lahore University of Management Sciences' Center for Entrepreneurship (LCE) to set up an incubator program. As well as supporting the program financially, Mobilink also provided mentors in the shape of industry experts, and the ability for the selected teams to develop and test their applications on Mobilink's platform.
Business mentoring and support by industry leaders is key in strengthening both startup and the founding team's own entrepreneurial skills – an invaluable trait in getting the new business off the ground.
 "Business mentoring and support by industry leaders is key in strengthening both startup and the founding team's own entrepreneurial skills."
After the passing out of the 13 startups at the LCE, they were invited to a MYM Entrepreneurial Connect Day 2016, where they had a shot at partnering with Mobilink on future business endeavors.
The judges for the evening were Head of Departments of Mobilink's various business functions, who utilized their business acumen to assist the Telco in choosing the winning startup and commission a successful and scalable business partnership.
Divided into two stages – 'Elevator Pitches' and 'Deep Dive for New Digital Ventures'– the MYM Entrepreneurial Connect Day saw judges score and assess participating startups for their business foresight and experience, time to market and potential for growth. The startup teams also got a chance to further understand the prospective digital businesses and explore potential commercial linkages with respective departments of Mobilink.
Upon completion of the two stages, the judges shortlisted five startups – Paper.pk, ShahiSawari, Treble, TeachUs.pk, and ChaiChalk. These shortlisted startups held preliminary discussions about the commercial arrangements, way forward and mutual expectations of their business partnership with Mobilink.
To take the entire MYM program further and boost Pakistan's vibrant and emerging Tech ecosystem, Mobilink is also set to establish Jazz's 'National Incubation Center'. This world-class incubator is being set up in collaboration with Team Up, a startup community of founders, mentors, and investors, bringing the expertise of seasoned industry veterans to the table.
On similar lines, the Telco also recently inaugurated its Digital Innovation Lab, a collaborative space for supporting and accelerating key Digital Initiatives. This lab is an innovation center where key internal stakeholders, industry professionals, thought leaders and Digital Entrepreneurs will utilize Mobilink's expertise to create and explore innovative products and services in the Digital Space.
"Mobilink is playing a leading role in helping young entrepreneurs to further their drive and positively impact the society at large."
Such private sector support is a game changer for a lot of startups. From working capital to mentoring, it enables young entrepreneurs to gain a foothold in the sector through the business acumen of global industry experts.
But, this is not to say that challenges do not remain for the new generation of entrepreneurs. While the recent micro-level activity is indeed encouraging, it is the macro-level policy and infrastructure challenges which haunt entrepreneurs and investors.
The government needs to actively participate and understand that it is important to design and build solutions that promote trust and foster transparency amongst stakeholders. Only then will the startup community expand on its current promise and make its mark on the world stage.