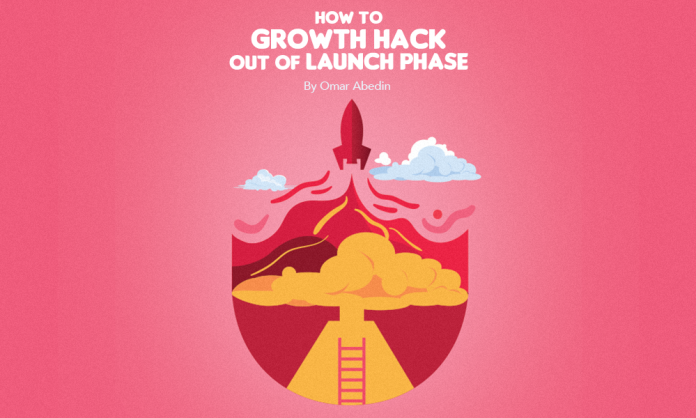 The start-up ecosystem in Pakistan is in its infancy. There is chatter around ideas being generated and incubated in a few places. There are certain active venture capitalists, some with more than ten investments in play. And there are groups of students (and in some cases, faculty!) in almost every major university that are working on the same process – ideation, incubation, launch.
Here's a question: Every start-up I've ever met has been in a tearing hurry to launch, whether they are ready or not. Most exits happen around the 10-year mark, so what's the rush? The reality is that most start-ups will fail. The odds are stacked against them, especially in Pakistan, where even though the ecosystem is being kick-started, the overall support structure still does not exist. Regulation, financing, commercial advice – it all has to make a countable impact.
Another perception issue lies around the age of the founders. If ageism is a problem when you are looking for a job, it's a bigger problem when you are trying to fund a start-up. In the USA, the average age of an entrepreneur is plus 40. I don't have any data for Pakistan, but my perception is that; that the number would be a lot lower here.
So, even if a start-up does manage to reach the stage of operation, is there anything practical that can be done to get them to the point where they are generating positive cash flows?
Here are a dozen ideas that start-ups can use to "growth hack" their way out of launch phase.
Build a meaningful brand identity. Identify upfront who your target audience is, and the reason that those consumers will want to engage with your brand. What is the unique benefit (economic, functional, emotional, or experiential) that you will offer this target audience; the "itch" that the start-up is going to scratch in consumer terms? What's important here is to understand attitudes, beliefs, values etc. How will the brand be personified? This is where and how the foundation of an emotional bond is built. And lastly, what role will the brand play in the lives of its consumers?
With a clearly defined Brand ID, start developing content that communicates the benefits of the offering clearly and simply. Set up an in-house content development unit that churns out on-point and relevant content tailored to different platforms. It does not have to be a huge team; it just has to be smartly utilized. And the founders need to be involved deeply, especially at the outset, because this will set the tone for years to come. Develop a themed calendar for the year, break it out by key events and occasions, and have a detailed version for the current quarter.
Build a smart website, simple and easy to use. It needs to be responsive since the majority of traffic in Pakistan is through mobile. It should be light and quick to load. If the business is driven off an app, make sure your app is intuitive, and minimizes the number of movements required to reach the end goal. Make sure both website and app have a clear "Call to Action" (CTA).
Start getting this content in front of your target audience through the creation of a robust social media presence, using at the very least Facebook and LinkedIn. Everyone in Pakistan intuitively gets the utility of FB – largest platform, most reachable users, etc. LinkedIn however is a great platform to create an employer brand that truly reflects the culture of the company. In addition, it is a great B2B marketing tool, and allows you to reach professionals in a more focused way than other platforms.
Tagging across platforms is a good idea that can be a driver of traffic to your website, and other platforms can be used depending on the type of good or service being marketed. Be prepared to engage quickly as consumers start noticing your posts and start to comment or share. A verified Facebook page is hard for start-ups to get, so perhaps speak to an agency that can help with that. Make sure that you are on Google Maps and other Google properties, especially if you need customers to come to a physical location. There's a fair number of T's that need crossing, and I's that need dotting, so either hire people who know what they are doing or hire an agency to do it for you.
A call centre is another extremely useful channel, and one that is quite under-utilized by many start-ups. Call centre staff are the face of the company in many cases and need to be properly trained and motivated. Language skills are important, but the ability and willingness to solve consumer problems is even more so. A properly set up department, integrated with the social media team, is a priceless asset not only for complaint handling but also sales. Yes, telemarketing during non-busy periods make the call centre a revenue centre, not a cost centre.
Because advertising dollars are usually not available to start-ups, or at least not in sufficient amounts, and because many start-ups are in the digital space, digital marketing is the recommended way forward. However, if the start-up is in the traditional space, then other media channels might be more appropriate.
Start with Search Engine Optimization (SEO) and Search Engine Marketing (SEM). The former drives organic search, the latter drives paid search. The build with organic search is slower, so with relatively small budgets, provided the search terms are well-thought-out, the results of paid search can be quite impressive. Keep in mind that some search terms are really expensive, especially those related to finance, banking, credit cards etc. It's a good idea to try to find alternative terms to maximize the ROI (return on investment) on the spend.
If the founders are presentable – well-spoken, reasonably confident – they should start blogging or vlogging. Start a YouTube channel. Share the story of the company and build a presence across channels. At the end of the day, the passion of the founders is what brought them to the creation of this start-up. People love a good story, it is in our DNA. Passion is contagious, as is excitement, so by all means, get out there and sell, sell, sell.
Use social selling – reach out to influencers who might be interested in the product or service and amenable to talking about it with their followers, either free or for a small fee. There are many bloggers in Pakistan that regularly talk about various issues. Start social tagging, and build "noise" across multiple platforms. Share videos, sometimes even live videos. Tag industry experts and ask for their opinion. Offer to meet them to address any concerns that they might have.
Build an e-commerce presence and integrate that in to your social platforms. I'm not suggesting your own e-commerce solution out of the gate, but it is relatively easy to integrate your brand/product in to existing platforms like Daraz, Yayvo and others. Create a space on Facebook – it's quick and easy. Use WhatsApp groups. Drive conversion there through well-placed ads in content that makes sense, and of course, search. These are all sales channels that can be leveraged relatively simply, and in addition, they serve to raise awareness and drive trial.
The founders need to focus on driving awareness, trial and sales through all channels possible, because at the end of the day, no sales = no cash. Without a proper understanding of the funnel, raising awareness may not translate in to trial, and without a deep understanding of the outcome of the trial process, conversion and loyalty is extremely hard to replicate over time. Understanding the Consumer Decision Journey (CDJ) is absolutely critical and this brings us back to point number one, really knowing your target audience. It really does begin and end there.