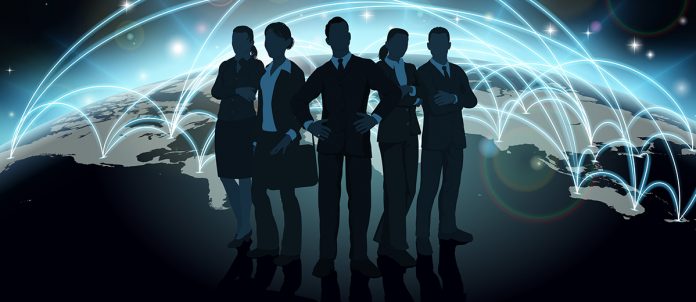 Haseeb Ihtisham, Area Head of Marketing, Nokia – Near East talks about how Nokia Pakistan has strategically utilized Facebook to become the leading brand from Pakistan on the social network.
 Synergyzer: Recently, Nokia Pakistan achieved the milestone of being the first brand from Pakistan to have 1 million fans on Facebook. How does it feel to achieve this milestone?
Haseeb Ihtisham: It is certainly a great achievement for Nokia Pakistan. It reflects that we have a growing fan following in Pakistan especially among youth. What makes us really proud is that we became the most popular brand page on Facebook in Pakistan only nine months after we launched our page. This testifies that our digital media strategy was set in the right direction and eventually helped our page gain maximum momentum. Due credit also goes to our digital media partners in Pakistan for living and breathing Nokia's digital strategy and taking up targets set as a new challenge. Our strategy was well executed, which helped us achieve exceptional engagement on Nokia Pakistan Facebook page.
Synergyzer: Nokia has been active on the digital front internationally for quite some time. Why was there a delay in launching the brand on that front in Pakistan, even though you have yourself experienced its vivid potential?
Haseeb: It's true that we initiated our digital presence in more mature international markets much earlier. But the criteria for digital media presence in any country remains the same; we have to see a growing level of activity online, higher adoption rates on social media, increasing conversations and the growth potential in terms of online consumption; which indicates the right time to  establish our presence online. As soon as we saw these trends emerging in Pakistan, we decided to  connect with our target audience here through digital media in new and interesting ways.
Synergyzer: How has Nokia Pakistan gained momentum on Facebook? Does the brand have a similar strategy with Twitter?
Haseeb: Since day one, we were clear about how we want to make our presence felt in the digital media. We all have a fundamental need to connect with people and things that matter to us. People want to reach out to each other: talk, share, laugh, cry, gossip, anything. They share information, exchange greetings, send messages of love– but regardless of the content, its connecting with others that make us who we are. Nokia Pakistan has successfully translated the same level of connection through its Facebook page and introduced compelling content to generate interactivity and initiate conversations amongst our target audience. We wanted our page to resonate with our brand which is all about fun and adventure; hence we made the page activity-intensive, yet  made sure it stayed relevant to the brand. We have celebrated special occasions with our Facebook fans and introduced fun games and activities where they got a chance to win amazing gifts. Hence, we continue to inform, engage and entertain our followers.
On Twitter, our strategy is to keep everyone informed about the latest happenings around Nokia Pakistan; new and interesting stories and our future direction.
Synergyzer: Has Nokia Pakistan's digital media budget increased this year versus previous years?
Haseeb: This year is the defining year for Nokia Pakistan's presence on digital media. In February, we launched our online presence through social media, followed by listing the Nokia Pakistan page onto the Nokia global website. All these initiatives demand extensive research and dedicated efforts and to ensure this, we have invested in specialized human resources to manage our social media site and content. To build traffic towards our website and social media pages, we increased our digital spend to introduce new and innovative activities and keep masses engaged.
Synergyzer: Besides Facebook, what is going to be the next digital or social medium that marketers should consider adopting in Pakistan?
Haseeb: Marketers in Pakistan haven't fully utilized the most popular social medium in the country i.e. Facebook. Brands can do a lot more on it and we will see higher brand presence and engagement, as marketers continue to realize the true potential of this medium.
Other high-potential digital media in Pakistan can be Twitter and Foursquare. Based on the unique benefits that these have to offer, the rate of adoption in Pakistan and social behavior on each of these mediums is likely to dictate how they will be utilized by marketers in future.
Synergyzer: How has the Pakistani market responded to Nokia's presence on the digital medium versus the international market?
Haseeb: Compared to international markets, Pakistani market has shown phenomenal growth on the digital medium and we expect this trend to continue to grow. A large portion of the market constitutes of young people, who also form a majority of Facebook users. They are vibrant and high-spirited and some of them literally eat, drink and sleep Facebook, which presents a unique opportunity for brands like Nokia to attract them to what they like. That's precisely what we did on our Nokia Pakistan page and the result is in front of you. The success of our Pakistan brand page has exceeded the expectations of both local and global Nokia teams. The growth rate we have experienced over digital media in Pakistan is better than most of the international markets where we are digitally active.
 Synergyzer: How do you engage bloggers for your brand?
Haseeb: We regularly work with leading bloggers and technology enthusiasts in Pakistan by keeping them updated about the latest happenings surrounding the Nokia brand. This helps generate content on Nokia's thought leadership, our latest devices in Pakistan, how we are bringing better mobility solutions as well as our future direction.
Synergyzer: How do you use digital media to project your activities and events?
Haseeb: Digital media is a great tool for building pre-event hype and for generating content around events and activities, which hawse have successfully capitalized upon. When Nokia Pakistan is about to do any such activity or event, we usually pitch it to influential technology bloggers who promote it through their blogs and social forums. We provide them with relevant material such as videos or information to generate their own content around it. Also, we introduce teasers on Facebook to generate interest and give regular updates about the event on relevant blogs and our fan page. We start these activities at pre-launch and carry them out through the event and post-launch.
Synergyzer: Do you think digital media has the potential to take over traditional media in terms of marketing and promotion in Pakistan? If yes, when are you looking forward to see it happen?
Haseeb: Marketers are getting more and more convinced about the high-potential of digital media because of its very nature to help us communicate with the target audience on multiple levels. Its versatility, ability to target specific audience, accuracy of measurement, level of interaction and cost effectiveness makes it the next big thing for marketers. Considering the medium's growth momentum, the digital medium is likely to become the most important and highly utilized media for marketing communications in the next five years.
Synergyzer: Is it the content that works for brands or the frequency of engagement?
Haseeb: Actually it's a balanced combination of both that drives conversations and user interest on digital media. There's an increasing number of brand presence on digital media, so to attract audience it is important that the content is interesting and relevant to the audience. At the same time the element of entertainment has to be kept alive through activities that are in line with overall marketing communications objectives and compliment brand personality.