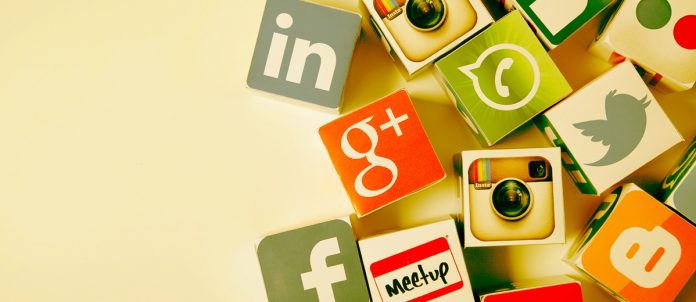 Written by Farhan Chawla
We live in a digital world, from the moment we wake up to the time we sleep, we are being bombarded by bits and bytes whether they are in the form of email, instant messaging, social media, text messaging or calls, and every time we use them we leave a piece of information for the marketers to use.
Our digital lives now define our entity and we happily share information on social media websites; like our date of birth, likes and dislikes where we are, where we vacation, and so on, with Facebook 'friends' – which could even be people we have only met once – giving access to a gold mine of information to marketers who make extensive use of it for targeting their products.
One very good example of how marketers use data mining techniques was seen during the recent Obama campaign for the 2012 US elections that was able to generate US$1 billion in fundraising.
One of the strategies employed was to host fundraising dinners at locations such as George Clooney's house on the west coast and Sarah Jessica Parker's house for the east coast. An extensive research was conducted about the demographics to be targeted that resulted in $15 million raised alone by the George Clooney dinner.
In Pakistan, social media is on the rise with 7.6 million Facebook users. The country ranks 28th in the world with 4.24% penetration, according to Socialbakers.com. Similarly, there is increased penetration of smart phones due to lowered costs and influx of mobile data, currently within 5% of the population. Realizing the enormity of these numbers, Facebook has teamed with local cellular companies providing mobile access to its users.
The popularity of Facebook has inspired a couple of local software applications developers to play a significant role in providing customers easy access through apps to share experiences without connecting to the internet. Pring (www.pringit.com) is a social medium which enables users to connect to their favorite brands through SMS. Brands like Domino's Pakistan is using Pring effectively to stay in touch with their customers by sending them regular updates and contests via SMS with comments being posted directly upon the international pizza brand's Facebook page.
Another upcoming startup in local scenario is OlAround (www.olaround.me). Supported by Google, Ufone, P@SHA and Bramerz,  OlAround is the digital concept of loyalty cards, where instead of swiping or punching a card, the customer simply scans the QR code of the outlet to get a Punch, the app's term for loyalty points, and when enough punches are collected it gives the customer a Free Kick, or reward. The service is solely for Facebook users and provides access through Facebook login, only.
Social media has the potential to make or break a brand. For example, a few years ago, Lays Pakistan faced a nightmarish scenario as a slight rumor about the ingredients used in preparing the potato chips became a full blown public scandal, dipping sales so much so that the company had to address the issue by advertising on electronic media to negate the rumors.
On the brighter side, a simple tweet or share can give millions of dollars worth of free publicity to a brand. The case of Murree Brewery, a Pakistani liquor manufacturer, with no significant presence abroad, is worth mentioning here: Demi Moore's and Bruce Willis' daughter, Scout Willis, was arrested for underage drinking while holding a Murree Brewery can last June. The company started receiving inquiries from all over the world, propelling them to expand their business to countries such as the USA, UK and UAE. A similar surge in publicity and sales happened for Ayesha Khurram, a Pakistani designer whose fame skyrocketed overnight as Katy Perry tweeted a picture of herself holding one of Ayesha's designed t-shirts. The design sold out immediately at her online outlet!
However, not every brand is using social media for its proper potential to reach customers. We do have examples of international brands operating in Pakistan like Nokia Pakistan and Dell Pakistan, who have a strong social presence through Facebook, but other successful local brands like Shan Foods, EBM etc. have a long way to go to be significantly present on social media. What most Pakistani businesses need to realize is that sometimes a simple tweet, post or comment can provide great mileage to their brand, since their customers are connected almost 24/7 with information at their fingertips. For instance, today's housewives, who are the major decision makers for FMCG brands, are connected through Facebook, actively sharing opinions and surfing through brand pages. Call it a big virtual Tupperware party where the business need not spend anything, only have an active online presence to thwart any negative views and reward the positive. Even just a reply from brands on any comments or complaints can do much to boost the consumer ego and loyalty versus millions spent in advertising. A number of new businesses like the 14th Street Pizza Company realize this and have accumulated a huge following and customer base mainly due to their active social media presence.
Since marketers are still questioning the viability of social media in Pakistan, it is high time they realize that the consumer here is ready, online and talking. It's up to the brand builders to find out how they can utilize the huge untapped potential they offer.
Farhan Chawla is a pharmaceutical marketer by profession and passionate about everything mobile.  He blogs at www.senseapplied.com and can be reached under the pseudonym schawlaf on all social media networks.