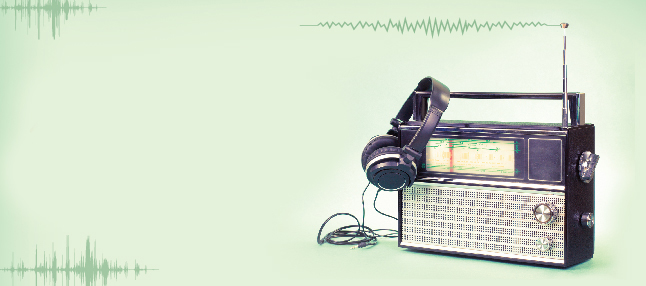 By Noor Ul Ain Hanif  with Hiba Moeen
Over the years, radio has played a pivotal role in rapidly bringing a wide range of international and local news over the airwaves. In the meanwhile, it has groomed and shifted from the traditional radio device and has been able to integrate itself into other devices, making it one of the most easy to reach mediums.
Radio Asia Conference is annually arranged by Asia-Pacific Broadcasting Union (ABU) with an aim to provide a platform to all the member countries that come under Asia Pacific region to share new ideas, experiences, and grab fruitful results out of the challenges they face. The aim is to bring leading media practitioners, community and commercial radio, policy makers, communication specialists and public service academics together across Asia-Pacific and beyond. ABU was formed in 1964, and this year, partnering with MBC Radio, it conducted its 10th annual session in Sri Lanka considering the country's vibrant history in broadcasting radio. The conference was themed, RadioAsia2014 – It's all about content: Positioning new radio in the knowledge society.
The RadioAsia2014 Conference was held from 22 to 24 May in Colombo. It comprised of a two and a half day conference and four workshops. It was further encompassed with rousing speeches, thought provoking panel discussions, and sessions that were more towards exploring innovative ideas, and success theories that will contribute in producing good content for listeners were also shared among the members. At the conference, the future of radio and its role in generating revenues remained the main agenda.
The first workshop titled, 'Exciting! The power of words – best storytelling on radio' addressed the art of storytelling than merely introducing a topic on air. The facilitators comprising of BCI Media Experts shed light upon expressing a personality through fact collection and authenticity of content. They further discussed about the utmost importance of the DJ being thoroughly equipped with the knowledge of the topic being discussed while giving substance to the listener's imagination.
The following workshop, 'Generating New Revenues through New Media Facilitators', discussed about innovative ways of revenue generation for radio.
The two day conference comprised of eight sessions proactively planned to bring about an enhanced shift in radio broadcasting and it's sound utilization through technology innovation. Innovative strategies being employed was another feature that can be used in the mobilization of this medium; such as the tools for promoting radio to media buyers and the use of modern equipment in content creation. While radio cannot remain an unorthodox channel, quite a lot of useful discussion took place regarding targeting smart phone users.
Furthermore, radio journalism and social media need to play a responsible role in shaping the society that they are a part of, this turned out to be a much debatable session followed by discussion attributed to marketing strategies for standing out in a crowded media and market leadership being the area in focus.
Pakistan is also a proud member of ABU and Zulfiqar Shah, CEO of Hot FM 105 attended the conference. Likewise, different members from Middle East, Korea, Australia and other countries also participated. Among the workshop facilitators were some renowned personalities, such as, Nedra Weerasinghe, Steve Ahern and Wolfarm Tech from Srilanka, Australia and Germany respectively, and 37 speakers representing a diverse set of fields. This year WorldDMB displayed a large range of DAB and DAB+ receivers at the event. The Conference was sponsored by different companies classified as principle, major, gold sponsors, supporters, and online media partners.
The conference also shed light over the role of radio in disaster management – how it coordinates to highlight the problems and sufferings of the affected people so that fundraising campaigns could be launched to help the affected communities. Radio is a savior and voice of the regions that fall under war zones or face other social issues. It has remained an effective medium of communication and has a strong history behind the development of any country, however, when it comes to countries like Pakistan and Bangladesh, freedom of speech is limited and the voice of radio is always kept to limited areas of discussions by the regulating authorities.
The second edition of the ABU Radio Song Festival Gala Night was also arranged which was held parallel to the RadioAsia2014 Conference. The Gala night was illuminated by the performance of some of the best unseen and unheard melodious artists of the Asia Pacific region. This unique cultural event provides opportunities for hidden singing talent to prosper.
This conference is a great initiative that brings all the member countries on a single platform where professionals can learn from each other's experience. The new techniques acquired can thus be applied within their own country and for developing countries like Pakistan, such forums play a significant role in improving radio content and broadcasting.