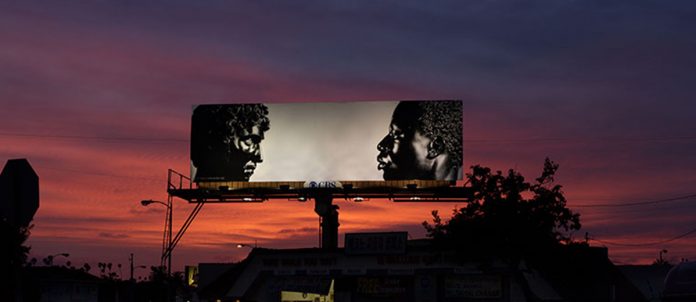 Amer Khan – Chief Executive Officer, Muhammad Saqib Bashir  – Chief Operating Officer and Naveed Shah – Chief Strategy Officer discuss Next Media Group's innovative business model for the out of home advertising industry
Synergyzer: What is Next Media Group (NMG) all about?
Amer Khan (CEO): Next Media Group is a complete solution for 'Out of Home' (OOH) advertising that enables brands to achieve their business and marketing goals. NMG comprises of separate specialized solution providers including; O-Media Communication which focuses on outdoor media strategies, buying and planning; Level-2 being the creative outdoor ideation agency and i-Catch that offers digital print services along with retail branding.
The division is characteristic of a decentralized organization, thereby, enhancing the diversification in client services.
Synergyzer: How does the Next Media Group differentiate itself from the rest of the OOH solution businesses?
Amer: Our core competency lies in formulating effective outdoor media strategies followed by efficient buying & planning. Moreover we believe that with technology becoming an integral part of life, it is important to develop technology based applications for OOH. Therefore we are the first agency to develop a technology-based campaign monitoring application which facilitates our clients to monitor their campaigns much easily versus conventional approaches. This is just the first step and we are working on other tech based applications to be used in the OOH industry.
Also, we have the first mover advantage in being an outdoor media agency with its own execution team and safety-oriented policy that follows strict safety protocols for execution of any campaign.
Synergyzer: How important is the role of research in OOH? How are you conducting research to plan OOH campaigns?
Amer: Research is an important part of OOH planning. Hence, we are collaborating with a specialized outdoor research agency for our OOH research requirements, mainly ROI – return on investment – calculation to aid clients investing huge amounts of money in the medium.
Synergyzer: What are the challenges in the OOH advertising industry?
Amer: The absence of a formal structure in the OOH industry is one challenge, as no official association protects or guides outdoor media agencies at the national level. Secondly, there is an absence of professional resources in the industry and those still inclined towards working with an orthodox approach; however individuals with better educational background are now stepping into the industry which is now bringing professionalism and innovation to the medium. Lastly, frequent changes in local authorities and their policies at the management level also create uncertainty to quite an extent.
Saqib Bashir (COO): Timely consent from authorities is a challenge. Also, sudden and uninformed changes in rules and regulations affect timely execution which disturbs the entire process and affects the execution process thus pressurizing the operations team but we have to manage it accordingly.
Naveed Shah (CSO): Creative outdoor campaigns are becoming more and more integral to brands, which has given rise to the challenge for churning out new creative ideas, as every client wants to stand out and stand different in creative outdoors. Lack of specialized and trained creative resources in outdoor creative ideas generation teams is now becoming a major challenge.Yet, we see this as an opportunity for fresh talent who want to make a career in this industry.
Synergyzer: How is strategy formulation carried out in OOH planning and buying?
Amer: Strategic buying and planning is critical in translating marketing strategies into media planning. The process begins by understanding the brand, its vision, the campaign brief and its objectives. Next we determine the target market; its demographics, psychographics and behaviors and set about defining a relevant path to connect with them. The third stage involves development of an OOH strategy and integration with an overall media mix along with establishing the key performance indicators. Planning is the final stage.
Saqib: Efficient buying requires in-depth knowledge of the industry, selling trends and demand patterns, interpersonal and negotiation skills along with a meticulous yet flexible strategy.
Synergyzer: How important is campaign post evaluation for brands and agencies involved?
Amer: Despite most agencies' and clients' emphasis on the execution process mostly, post evaluation is imperative to determine ROI of campaigns. For this purpose, we have collaborated with third party agency for ROI analysis.
Synergyzer: How do you intend to carry out campaign monitoring and tracking?
Amer: We have introduced technological based tracking system that enables our clients to track and monitor sites in real time. This is just the beginning towards more revolutionary steps in the future to facilitate clients in more areas.
Synergyzer: What is the driving force behind increased and improved creative execution in outdoor in the recent years?
Amer: Creating a 'wow' factor has played a pivotal role as it strengthens brand recall. Though conventional mediums are still important, brands have realized that campaigns should be clutter free, and to stay ahead, more creative and unconventional executions need to be implemented.
Naveed: Brands aspire to differentiate themselves. This has played a major role in driving creative outdoor campaigns.
Synergyzer: Where do you see the OOH industry moving to in the future?
Amer: The OOH industry operates with a very holistic methodology. Outdoor media campaigns are focused on a 'think and feel' approach where interaction and creative is key in engaging customers and even though we are using unconventional executions, we still need to pace up to global trends. Moreover, the upsurge in smartphone usage and connectivity with the online world is bringing the OOH and digital mediums closer. In the future, these mediums will work even more in tandem and we need to embrace this new trend whole heartedly.
Synergyzer: Do you have a particular work process flow which you follow?
Saqib: The process begins by understanding the brand, its brief, vision, objectives, strategy and budget. Next we determine the target market; their demographics, psychographics and behaviors and set about defining a relevant path to connect with them. The third stage involves development of an OOH strategy and integration with an overall media mix along with establishing the key performance indicators.
Planning is the fourth stage which requires media planning, rational, visualization and campaign optimization. However, execution of the campaign is not the end of the process; we also do post evaluations to asses our effectiveness.
Synergyzer: How important is the vendor management in this industry?
Saqib: Extremely critical. Vendors are site owners; hence relations with them have to be productive. To build good relations, it is important to make timely payments and educate them on new and upcoming industry needs.
Synergyzer: What is the importance of execution in a campaign?
Saqib: Execution is the most crucial part because everything depends on it and all efforts become useless if campaign deliverables are not met, along with it being timely and quality-oriented with all safety standards in place. We have a fully equipped dedicated team for this purpose which we call, 'F1' that comprises of skilled and experienced individuals operating from Karachi, Lahore, and Islamabad.