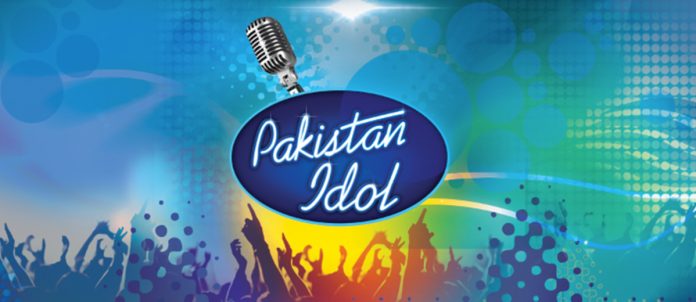 The Most Awaited Show of Pakistan
After hitting the screen in more than 100 countries, the Idol show has now come to Pakistan. The 50th addition to the adaptation series called Idols format and based on the British series, Pop Idol, this popular series was first adapted by Poland and then by 50 other countries within the decade. The most successful adaptation has been American Idol, which has gone on to thirteen seasons, achieving many accolades.
Pakistan Idol "Jo Hai Dil Ki Awaaz", is set to be the biggest song-performance driven TV show in the history of Pakistan; a Geo Television production in collaboration with Fremantle Media. Geo Television Network never fails to delight its viewers with entertaining and engaging programs and they are putting across their very best again with Pakistan Idol.
The Team Idol journey began from the capital city of Pakistan, receiving an ecstatic out-pour, followed by Peshawar, Faisalabad, Lahore, Multan, Sukkur and last but not the least, Karachi. Each contestant has an exciting story to share about their presence at the Idols; ranging from bunking classes, letting go of personal businesses and commitments only to participate in the biggest music competition the country has seen.
Unearthing hidden talent from a country like Pakistan may not be an easy feat; undoubtedly many have skyrocketing expectations with the singing competition of such a large stature. Nevertheless, Pakistan Idol can be one of the many few platforms that empower people to bring about change, hope and triumph by using their voices to connect and erase differences. All the major cities gave an astounding outcome with uncontained passion, while many came from smaller cities and travelled long distances to perform on Pakistan Idol as they regard the show as a gateway to their lifelong dreams, which will enable them to attain success.
Mohib Mirza, the celebrity host of the famed show has played an imminent role in driving and inspiring contestants to perform their very best. Mohib, a dynamic entertainer, motivated contestants, pumping them with his energetic feats, making sure there is no dull moment on-stage and each performer gives his very best. Defining Pakistan Idol, he says, "It is awe-inspiring. The contestants are full of energy and have remarkable voices. This journey that started from Islamabad has a great one so far. Pakistan Idol is Pakistan's biggest reality show and I am proud to be its host. I gave up offers for many morning shows because I wanted to host something extraordinary, which I got through this show. I love how Pakistanis are displaying such great talent and I appreciate the work of Team Idol thus far." The judge's panel comprises of three Pakistani legends: Pop King, Ali Azmat; Melody Queen, Hadiqa Kiyani and the glamorous, Bushra Ansari. Pakistan Idol "Jo Hai Dil Ki Awaaz" is an overwhelming endeavor and it is impossible to guess who will be the first Pakistan Idol. There is a lot of exceptional talent in Pakistan, and given that our people have not been exposed to such a platform before it is bound to be a tough competition. We pray that may the best of the best win the first of this title", said the judges.
All the three judges are experienced and well known in the music industry. In judging the show, they will be looking for an exceptional singer with an inspiring personality, critiquing all aspects essential for being the singing Idol the country has to see. The three judges are enjoying the show so far; excitedly evaluating the aspiring talent they are coming across. A great deal of confidence is needed to perform in front of Bushra Ansari, Hadiqa Kiyani and Ali Azmat; the stalwarts having been there done that; now have high expectations of the participants.
The styling and image consultancy of the judges and the host has been carried out by Catwalk Productions and hair and makeup has been done by Sabs Salon, Karachi.
Outstanding prizes are in line for the winners of Pakistan Idol; an album contract worth millions, a luxury SUV etc., which will be keepsakes the lucky contestants will receive.
Pakistan Idol "Jo Hai Dil Ki Awaaz" has been airing on Geo Entertainment from December 6, 2013, every Friday and Sunday at 9 pm.