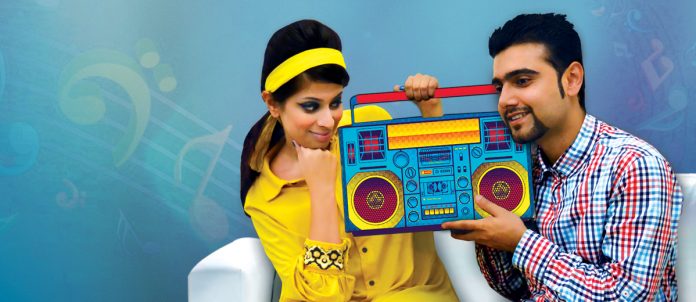 As originally published in Synergyzer Issue 5 – 2013
This was announced at 12 am August 14, 1947, for the first time by the late celebrated broadcaster Mustafa Ali Hamdani, who later became the Director General of the organization. This announcement continues to be the hallmark of Radio Pakistan, as the state-owned organization continues to broadcast throughout the country. From information that would cater to national as well as the regional audience to entertainment that appealed to a diverse age and socio-economic listenership, the medium has held audience attention through a wide range of content. Radio Pakistan has been broadcasting narrative; stories for children and dramas; interviews and interactive programs other than news and current affairs. It launched a number of artists including Muhammad Ali, Mustafa Qureshi, and Shafi Muhammad Shah, who later sought to gain popularity through TV and cinema. It was Radio Pakistan through which all our singers became the voice of the nation be it Malka-e-Tarannum Noor Jahan, the King of Ghazals Mehdi Hasan, Abida Parveen, Zubeida Khanum, Runa Laila etc. Besides this, the organization has broadcast minute-to-minute updates through disaster-stricken times and regions and set up interactive hotlines, playing the part of community radio to facilitate people. This was the scenario in urban centers before cable TV and satellites were not a popular feat, yet it continues to be like this in rural areas.
Since the past two decades, ever since "Assalam Alaikum Pakistan!" was broadcast over the airwaves, the listenership has shifted towards FM stations. While mostly playing music, this regional frequency has made its mark with the area-specific content that it broadcasts. Yet, there still remains a major gap when it comes to content for different target profiles. On the other hand, international organizations like BBC Urdu, Voice of America Pakistan and Duetche Welle Urdu are collaborating with local FM stations to promote reach of their programs to a wider audience. Maybe this can be a successful strategy for our local FM channels to follow to counter the dearth of content, where one channel can produce a genre that can be broadcast by a multitude of operators, much like Apna Karachi's live Urdu Cricket commentary?
Radio is allocated 3% of the advertising budget, as Mehdi Raza, CEO/MD – Apna Karachi FM 107 affirmed in his interview in the later pages of this magazine. Media buying and planning authorities cite a lack of reliable listenership research data. Even though there have been efforts by BBC Pakistan and GroupM to gauge radio listenership and their preferences across urban Pakistan, there is still a lot of ambiguity on the actual number of listeners and the impact radio has on them.
Also, advertisers, as well as the advertising industry, does not seem to have an adequate understanding of the medium: Commercials which can be produced solely for radio are mostly adaptations of TV advertisements except for a few companies including Unilever and Colgate-Palmolive. Besides this, even though the FM frequency caters to the regional audience there are hardly any campaigns that address this audience at the core of where they are. While radio channels offer the facility of recording advertisements and any other content that the brand wants to be endorsed at a nominal price, this is a huge opportunity advertisers may be missing on.
Another vital role that radio licensees insist on having re-evaluated is that of PEMRA. The regulatory authority, they say, has a lot of room to play its role as a facilitator of the radio industry operators, introduce regulations to broaden the current content spectrum to specific and well-targeted genres in the FM radio operator pool and introduce policies that in turn make it feasible for radio channels to operate in the industry.
Futuristically speaking, where satellite and internet radio has become a booming option worldwide with websites like Spotify.com and Apple's iRadio becoming listener favorites, it will be some time when these will gain significant listenership due to a lack of affordable and fast internet connections. Yet, can be targeted towards a relevant niche; especially for use in educational institutes for students, much like podcasts are used.