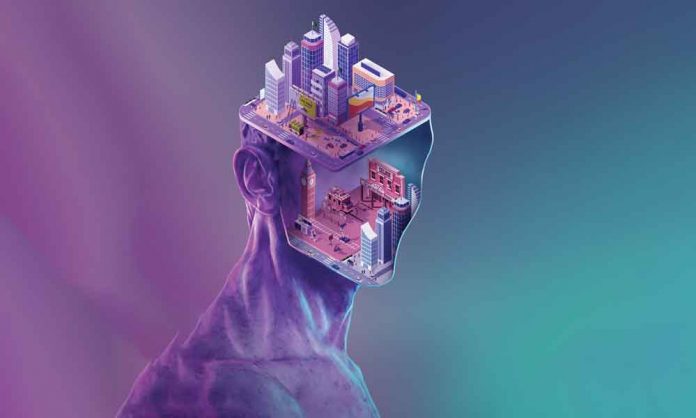 Advertising has been a continuously thriving industry in Pakistan. The demand for advertisements is increasing every day and the industry is functioning at full potential. However, where advertising has grown by leaps and bounds, a skepticism surrounds it as well, and the question arises: 'Is our advertising 'completely' Pakistani?', because for over two decades now, we have been viewing significant foreign content in our advertising.
In 2019, when Pakistan Electronic Media Regulatory Authority (PEMRA) banned featuring Indian actors in Pakistani advertisements, we had to replace Indian faces with Pakistani ones for ongoing ads and the industry stopped using celebrities from across the border, which paved way for Pakistani talent to shine on our screens. We no longer have Kareena Kapoor, Katrina Kaif, Arjun Kapoor, Nargis Fakhri endorsing our brands and products. However, the use of foreign creative elements in terms of production or post-production is still a dominant part of our advertising.
According to Aly Mustansir, CEO, Medialogic Pakistan, brand consultant, and trainer, if the production of advertisements is being done outside Pakistan for superior quality, it should not be criticized. "They (Far-Easterns, Indians etc.) are undoubtedly more skillful and have a better sense of videography and editing since their industries are larger and market bigger. Their knowledge of camera, sound, light is deeper, hence, there is no harm in getting them onboard for better results," he remarks.
The film industries of countries like India, Thailand, Korea, etc. are well-developed and their markets larger. Any country where the film industry flourishes, the advertising industry is benefited as well as a consequence. With vibrant and booming film industries, these countries churn out trained actors, directors, editors, dancers, cameramen, etc. every year. This, in turn, leads to competitive market space and brings in variety. Pakistan, on the other hand, has remained an anomaly where the advertising industry has been supporting films and other media. Our films have only gained popularity in the past two decades.
Though creating waves, our advertising has also been working on redoing old jingles and repackaging them in a fresher way to connect with both old and new viewers; Lipton, Tapal, and even Tullo are examples of brands that have managed to stay relevant even after four or five decades. Moreover, from healthcare to footwear, from stationary to telecommunication, and from beauty products to fast moving consumers goods and hot-selling lawn, the industry is becoming more and more competitive as brands and products want to create memorable advertisements to stay in their audience's minds and become the first choice when picking up products off the market. To stay on top is a priority and it is for this very reason that advertising budgets have gone up. The 30-second to a one-minute movie needs to impact viewers and touch their hearts – from storytelling to execution to performances to even the budget, every brand wants to beat the other.
However, there are certain ideas and concepts which need expertise and which are currently unavailable in Pakistan. For instance, if it is a dance-based advertisement, or the product is related to hair or food, then our industry does not have the right equipment and the skill to shoot it.
A marketing executive from a cab-hailing service who wishes to stay anonymous shared his experience. "We recently shot a dance-based advertisement. The concept was entirely done in Pakistan. However, we hired a choreographer from across the border." He is of the view that choreography is not an established industry in Pakistan, while India is a huge market when it comes to dance. "Although we do not have a variety of choreographers in the country, yet our people know what a good dance act is. Hence, we had to sign up people outside Pakistan for the results we required," he says.
Furthermore, the equipment to shoot for a food brand or hair product is extremely expensive, since it's a different genre altogether and needs specialized skills. If you need an advertisement for these categories, then our brands have to get support from creatives in Thailand, Malaysia, or elsewhere. These specialized tasks have experts who can do mock shots and create items as per the needs, where we still lag behind.
Investing in international standard equipment or training our own people for the required skill is a feat that seems far, far away. People would not invest in such heavy equipment when they can get it done from somewhere else at a cheaper price. It seems like an ideal situation but who will take the first step? As far as training our workforce is concerned, the international experts doesn't have the time to train others. They work on shift basis and gets done with a shoot in 10-12 hours to move onto a new project. They don't have the time to coach others for months as learning these skills take time. As a result, it becomes more convenient for advertisers in Pakistan to hire someone from outside, complete a day's work and move on.
In the 90s, Singapore was the hub for post-production. Most of the shoots were completed in Pakistan and then sent to Singapore for post-production as we did not have film processing labs here. However, during 2000s, Thailand became a cheaper option for quality post-production. We usually believe that the costs attached to shooting on a foreign location with foreign creatives must be exorbitantly high, it is actually the other way around.
"In a foreign country when you engage with a production house, it provides you a one-stop solution to all your production needs," says Aly Mustansir. "They offer their crew, their equipment, their location, spaces to erect sets, editing, colour correction, etc. With a slightly higher cost, you get high quality work."
Convenience is another factor. In Pakistan, it is more difficult to get permissions for shoot, the kind of locations like malls, parks, roads that you need, the professionalism in mounting and dismantling of sets, the law-and-order situation, power outages and multiple payouts to administrative organizations; all this leads to expenses and hassle. Shooting outside Pakistan relieves the ad makers of all the additional stress and helps them get the best output of their ideas.
In all fairness, everything depends upon the client. For simple indoor shoots, it is more convenient to complete it within the country, but when you need to shoot in exotic locations or expansive sets, shooting it on a foreign location seems more feasible. The brief from the client really counts. If a client's brief is uninspiring, bland and is restricted, the end product will yield the same results. On the contrary, if a client is experimental and likes to work on unique concepts, the advertisement will resonate with the audiences too, and for this, they don't mind using foreign services if it serves their purpose.
"When a client wants a certain quality output for his concepts, you can't really blame him for wanting the best," expresses Aly Mustansir. "It's not that we don't have good directors in Pakistan, we do. But yes, we only have a few outstanding DOPs (Director of Photography). Also, cameras are not an issue for us, it's the colour correction and sometimes graphics during post-production where we lack expertise. So, if we send our ads to foreign processing labs for refining our product, there shouldn't be an issue. We only do it in instances where we don't have the capacity to produce the required results. Our focus should be on the final output which in turn helps our advertising industry grow and prosper."
Advertising is all about connecting with the audiences. The brands and clients need results. They have certain ideas and concepts in mind which they believe will harvest the desired results and if they need to work with foreign creative services to achieve their goals, so be it… until and unless, of course, we don't get the international standard equipment and top-notch expertise in each and every aspect of production in our homeland.