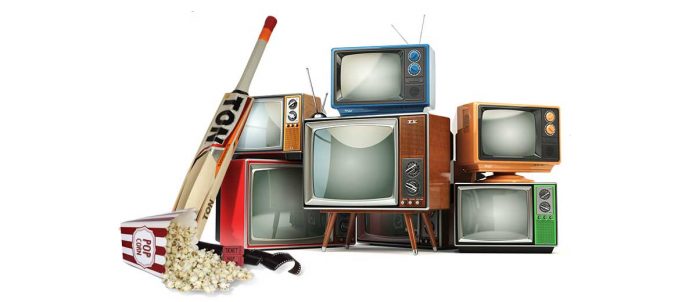 As originally published in Synergyzer Issue 5, 2017 – 'The Show Must Go On'
How does ARY Digital Network cater to almost all kinds of audience demographics in Pakistan?
ARY Digital Network caters to a diverse range of demographics and psychographics among the national and international viewer base. ARY Digital caters to the housewives primarily, ARY News caters primarily to adult males of the family, HBO caters to all viewers 15+, Nickelodeon caters to children aged 4-17 years, ARY QTV offers Islamic programming for viewers of all ages, ARY Musik provides music shows for viewers of age 13-28 years. ARY Digital Network is the only network in Pakistan which caters to such a diverse viewership across genres and that is why it is considered the biggest satellite television network of Pakistan watched by people from all walks of life in Pakistan and the Urdu speaking population around the world.
How do you see ARY Digital Network as a brand?
ARY Digital Network is a 'brand' in the true sense. It caters to the aspirations of the nation and many times over, has been the voice of the nation during the past 17 years. Whether it is a fight for the rights of people or the task to garner support for the people of disaster-hit areas in Pakistan, the network has always stood alongside people.
This goodwill has been created through tireless efforts by the management and the vision of Mr. Salman Iqbal, President and Founder, ARY Digital Network. People love ARY Digital Network's programming and associate with the network as something of their own. And this I think is the pinnacle of success for us.
What kind of merchandising and brand partnerships were developed for Karachi Kings for Season 2?
Karachi Kings has been the first PSL franchise to come up with an extensive line of fashion apparel and merchandise in collaboration with Cotton & Cotton this year. We offered replicas of Team T-Shirts, upper/jackets, caps, round neck fashion T-shirts, Polo T-Shirts etc. Besides this as far as brand partnerships are concerned, we introduced Karachi Kings bike in collaboration with Superstars bikes. Naya Nazimabad is our 'Home Ground' partner where we conducted an extensive festival throughout the PSL season having concerts, match screenings and multiple activities for families. Besides this, we had partnerships with numerous restaurants, malls etc. who gave us space for activities as well as screened the Karachi Kings matches on their premises.
What should we expect from Karachi Kings Season 3?
Mr. Salman Iqbal's vision is to reach the very streets of Pakistan for cricketing talent, therefore, we recently announced Street Kings and Karachi Kings Academy. Also, now we have Pakistan's superstar Shahid Khan Afridi with us as the President of Karachi Kings and Rashid Latif is already giving valuable input as the Team Director. We have also announced Imad Waseem as the team captain for PSL Season 3, and we stay committed to providing opportunities to rising talent as and when possible.
Besides this, Karachi Kings has planned year-round activities including trials, trainings, tournaments, and partnerships. Right now as we speak, we are conducting the biggest talent hunt and cricket clinic in Sindh including major cities like Hyderabad, Mirpurkhas, Umer Kot, Nawabshah, Sukkur, Larkana, Dadu and then Karachi from November 24 till December 13, 2017.
How has introducing ARY Films been instrumental for ARY TV channels?
I think that the relationship between television channels and films is a mutually beneficial one. Television identifies new faces for films and films make already known TV actors into even bigger stars. Similarly, television can be used as the choicest platform to promote films and generate enough public interest to give them a good starting point. In this process, there is a lot of exclusive and interesting content that the TV channel gets such as red carpets, live shows, celebrity interviews etc.; which adds life to the channels' screens.
What are your future plans for HBO?
As you know, HBO is the premiere English movie channel in Pakistan. We plan to take this positioning one step ahead by integrating the channel with relevant activities. For instance, recently we organized the first ARY Film Festival whereby we received and screened films from around the world and HBO was the Official Movie Channel for the festival. HBO, films, and cinema have a lot in common and we think this is the key direction for us to explore in the future.
What comes under New Media at ARY Digital Network?
New media includes delivering our content or parts of it to the end consumer through new platforms other than conventional cable and satellite networks. Some examples of new media would be mobile phone operators and internet-based platforms etc.
A sizeable part of our population consists of urban youth who are avid consumers of foreign content (like that shown on HBO), which they access through digital and may not be entirely aligned with the mass-oriented content that usually projects certain stereotypes. How do you plan to cater to this particular niche especially since the numbers are expected to grow in the future?
At the network level, we have a learning curve and our programming is constantly changing based on the changing demands of the viewer. For example, the format of Jeeto Pakistan did not exist a few years back, however, we devised this show based on our learnings and today, it is the biggest game show of Pakistan. Similarly, there are numerous other experiments that we are doing through our network and some get a response while others don't. In the end, the viewership defines what type of programming we should develop and what will not be much fruitful. As for providing content specifically for the youth, ARY Film Festival is a platform through which we gave new filmmakers from Pakistan and even around the world a chance to showcase their creations in its first installment. We believe that through this process; new filmmakers, new faces and new ideas will come to light. We also plan to hold seminars, lectures, and workshops as part of the Film Festival's platform for greater interaction and learning among film-makers which will ultimately show on our screens.