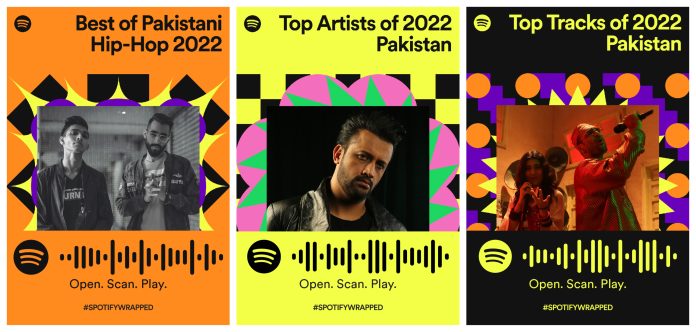 Music has played an integral role in cultures and societies as a means to convey emotions, tell stories, and also as a source of entertainment and relaxation. People of all ages and backgrounds enjoy listening to music. In Pakistan, too, music has continued to evolve, reflecting the country's rich and diverse history and culture.
Earlier, radio and magnetic tapes were used, which were later taken over by CDs. Once the internet took over during the early 2000s, people began downloading their favourite songs through websites. Come 2010, when streaming platforms came into the picture, but many people still did not embrace that trend and followed the old means of listening to music according to their habits and comfort.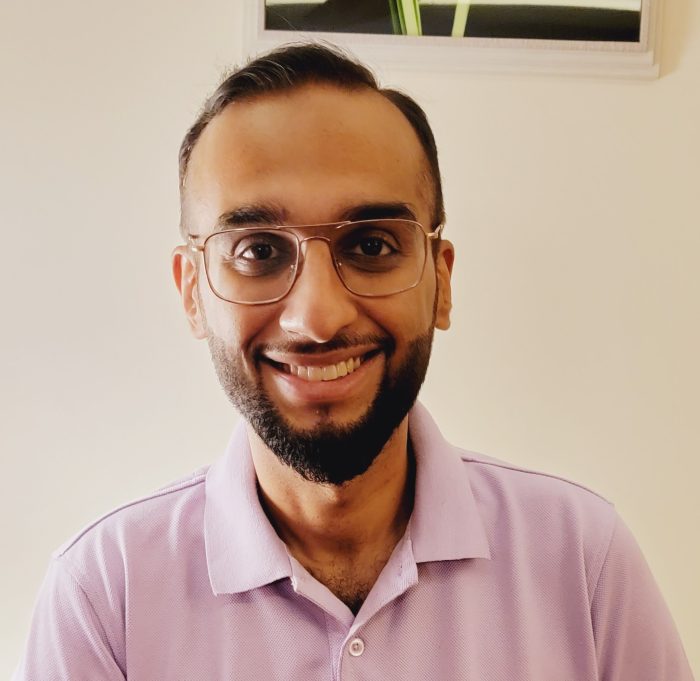 In 2016 came Spotify, the streaming giant that took over the world by storm and made its way to becoming a household name across multiple countries. The company launched its platform in Pakistan in 2021, and since then, it has registered immense growth. Speaking to Talha Hashim, Spotify's Marketing Manager for Pakistan, Bangladesh and Sri Lanka, about the popularity the platform has achieved in the country, he says, "Spotify is the most loved global audio streaming service, and the same admiration has resonated in Pakistan as well. the introduction of Spotify in Pakistan has sparked a flurry of excitement in the world's fifth most populous country."
Hashim believes Pakistan has been a major player in the musical ecosystem and adds that names like Abida Parveen, Mehdi Hassan, Nusrat Fateh Ali Khan, Nazia Hassan, Ghulam Ali, and Atif Aslam are just a few of the South Asian music legends who were born and raised in this nation; it has contributed a lot to making the world a more melodious place.
Spotify may just be a streaming platform, but it tries to resonate with the audience as much as possible and runs an exciting and interactive annual campaign called "Spotify Wrapped" to conclude the year, which users have appreciated since its inception. It is an innovative concept that initially started in 2016 as it is an annual feature on the Spotify music streaming platform that allows users to reflect on their listening habits over the past year. The feature, which is typically released in the weeks leading up to the end of the year, generates a personalized "year in review" for each user, including statistics such as their top songs, artists, and genres of the year, as well as the total number of minutes listened to on the platform.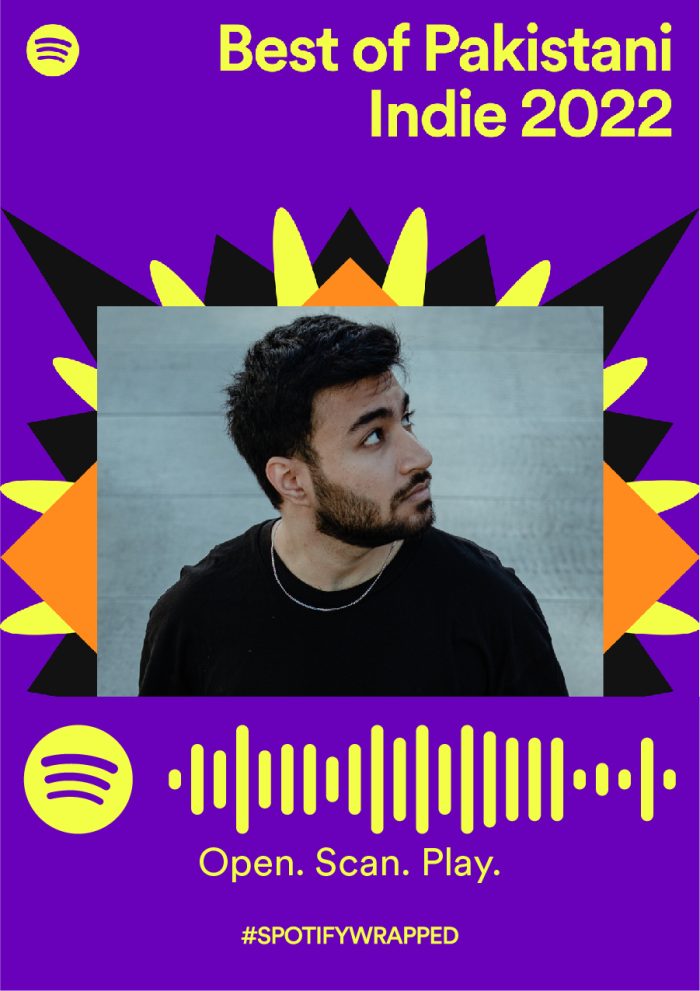 Spotify Wrapped also offers a unique way for users to reminisce on their favourite moments of the past year. Whether it was a song, a soundtrack, or an album that helped them through a difficult time, Spotify Wrapped allows users to relive those memories through the music that was present during those moments.
Since Spotify began in Pakistan, it has been widely loved, and people have begun anticipating their 'Wrapped' event. 2022 really popularized the campaign, and users jumped on the bandwagon right away. On November 30th, 2022, social media platforms were bombarded by people sharing Spotify Wrapped cards on their timelines and stories.
In 2021, Spotify Wrapped was shared 60 million times by users worldwide, excluding screenshots; responding about the stats for this year, Hashim says this year, Spotify has worked with 500+ creators globally to help tell their 2022 Wrapped story in an authentic way.
"In 2022, Spotify changed its marketing for Wrapped from just an individual's year-long listening history to add more interactive and social elements. "This year, the Wrapped brand campaign is going both ways and participating in the conversation. Every touchpoint of the campaign invited participation and plays from our audience. In other words, we invited the world to not just get Wrapped but to play it," he says.
Spotify 2022 came out with 16 listening personalities that define the musical taste of the users, and it made things even more interesting for the people: These 16 personalities were based on four metrics which are Familiarity (F) vs Exploration (E), Loyalty (L) vs Variety (V), Timelessness (T) vs Newness (N), and Commonality (C) vs Uniqueness (U). All the personalities are a combination of these four metrics.
The Adventurer (ENVU) is always looking for something new and exciting; The Early Adopter (ENVC) is always on the hunt for the next big hit and looks for trending music; The Deep Diver (FTVU) immerses themselves into the catalogue of a particular artist or genre; The Devotee (FNLU) is someone who is deeply committed to a particular artist or band; The Replayer (FTLU) is someone who enjoys the familiar and comfortable songs, albums, and playlists; The Connoisseur (FTLC) knows the ins and outs of great music and people love their taste.
The Maverick (ETLU) likes to march to the beat of their own drum and have acquired music taste; The Fan Clubber (FNVC) dedicates their time to their favourite artist; The Top Charter (ETLC) finds their way to the top music and grooves to the most famous tunes; The Enthusiast (FNLC) keeps an eye out for their favourite artist and their new music; The Time Traveller (ETVU) likes to explore music from different eras.
The Musicologist (ETVC) is deeply interested in the history and evolution of music; The Nomad (ENLU) is always on the move for new music and stays true to the songs they love; The Voyager (ENLC) likes to travel through different genres and expand their music interests; The Jukeboxer (FTVC) has many favourites and enjoys music from the heart; Last but not the least, The Specialist (FNVU) is selective with their music tastes and enjoy their favourite songs wholeheartedly.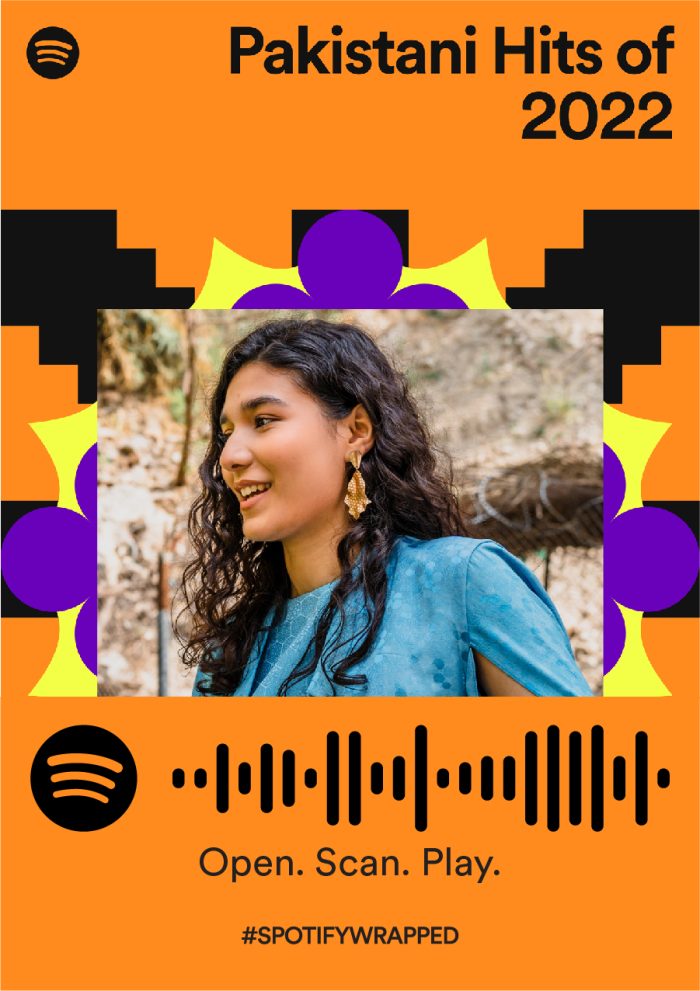 Speaking of celebrating Spotify Wrapped 2022, this year's concluding campaign was turned into an event for influencers, journalists, and other relevant people for the first time in Pakistan. "
According to Hashim, this was the first year that Wrapped in Pakistan was celebrated in a magnanimous fashion. "We wanted to reflect the magnitude with which Wrapped is celebrated globally and locally as well," he adds.
The exclusive Spotify Wrapped event took place on December 2, 2022, at District 19 Karachi, attended by influencers, artists, and Spotify management, including the Managing Director Spotify Middle East, North Africa, South Asia (excl. India), Claudius Boller.
Since Spotify's emergence in the Pakistani market, one of its objectives has been to promote young and upcoming local talent and provide them with a playground to monetize their work, as well as bring forward their excellence. Talking about offering a platform for emerging talent in the country, Hashim says, "we continue to go above and beyond to embody this spirit through our local offerings, including Fresh Finds Pakistan, EQUAL Pakistan, RADAR Pakistan, and the more recently launched Wrapped for the second consecutive year."
Spotify Wrapped is a dynamic and entertaining approach to looking back on one's musical preferences and explorations over the last year. It's useful for musicians and record label executives since it provides insight into what songs are being streamed the most on Spotify throughout the world. Overall, people love Spotify Wrapped and consider it a significant addition to the service. One of the most exciting aspects of Spotify Wrapped is the ability to discover new music, as many users find themselves surprised by the songs or artists that made it onto their top lists and often use the feature to explore new music they might have missed throughout the year.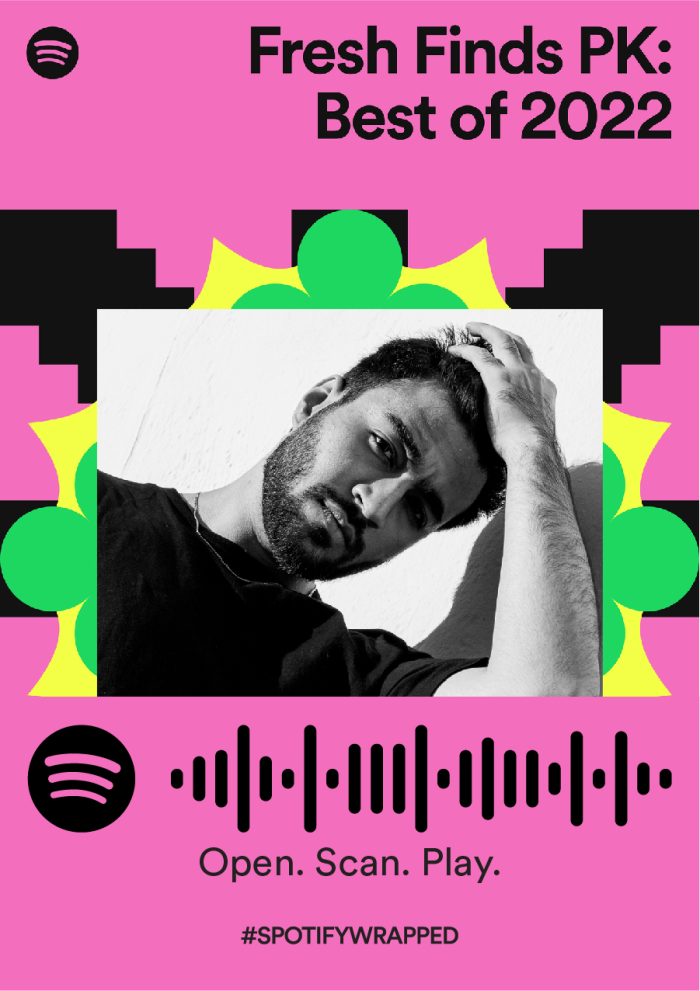 "As per our Q3 results, there are 456 million Spotify users in more than 180 markets, and although each of those listeners is distinct and different from the others, there are commonalities that unite them, and this is something that we as a company are very conscious of. It's critical for us to give our users the impression that we understand them, value them, and care about them." Hashim affirms.