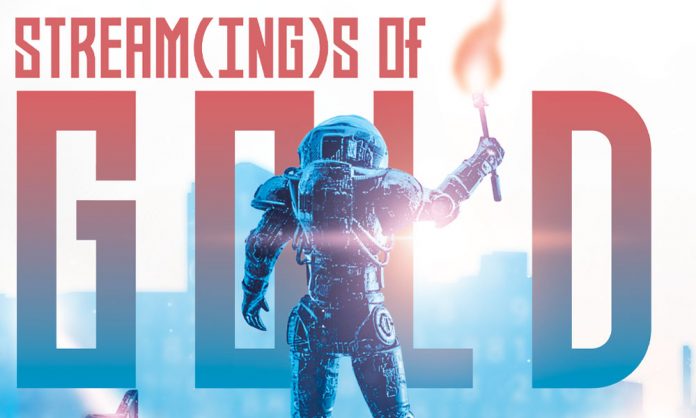 Amongst others, one major change that COVID-19 has brought about is that it increased the demand for on-demand content available on digital platforms; including streaming services and social media. This in turn, increased productions to be broadcast over the digital medium in Pakistan, as well as digital video commercials or DVC's became more the norm. We saw a number of channels come up on YouTube like Digestive Showtime, See Prime etc. whose content is being streamed online only, as well as different other series created by Pakistani writers and directors for subscription-based platforms from across the border like Eros Now and Zee5. While the latter pay to produce content and content for television has nuances and a higher cost attached, digital productions for local consumption can be produced in a much smaller budget in comparison. This phenomenon applies to DVC's too.
According to industry professionals, even though digital productions or DVC's are productions and commercials in every sense, and they have the same equipment and editing requirements; their production values may be different, depending on the budget. That does not mean that the quality of the content is compromised, rather it means that the production is carried out at a smaller scale, without incorporating grand locations, A-list actors etc. The concept still needs a strong script to execute it, and a major plus point of executing ideas that are not grandiose with not-too-high production values is that it gives producers room to experiment with storylines, scripts and acting talent. Also brand teams are usually fine with fresh graduates at the helm of DVC's.
According to Mehmat Faisal, Executive Director – Synchronize CARAT, "A major advantage advertisers are getting from the digital medium is saving on the production costs, since digital video content and DVC's can be produced for a much lesser cost versus TV content and TVC's. Also, actors and models charge less for appearing in content produced for the digital medium. Shooting a TV commercial may cost much higher than a similar quality digital commercial. This is due to lesser overall budgets being allocated towards digital as an advertising medium."
And according to a number of industry professionals, once commercials are produced and broadcasted over the digital medium, with payment structures defined and contracts signed, a number of brands have run them on television, taking advantage of the limited budget they were produced in.
Omair Rana, giving his opinion from an artist's point-of-view, points out, "Although I don't think this happens frequently and clients of integrity don't do that, the possibility is always there. It is unethical for sure, but since there are contracts involved, it cannot be deemed illegal. These contracts easily miss out on such details, and that's what makes it a matter of ethics. In my opinion, the practice occurs due to a lack of awareness amongst actors, which leads to their exploitation too. The actors have to be aware of the market; the standard rates, and most importantly, their rights. Otherwise, they will keep getting exploited with the advertisers paying them in fractions and making millions and billions themselves."
From a media buyer's perspective, Mehmat states, "Usually, if a DVC is shot and later aired on TV, there usually are contractual bindings with the producer and artists, so that they can claim additional fees for broadcasting the commercial as a TVC. Yet certain production houses make a package deal with the artists, paying them some extra amount and taking the permission to broadcast on TV and digital media, both."
So how can artists as well as production teams safeguard themselves in the face of such unethical practices; especially since according to a number of industry professionals the contracts are one-sided, favouring only the brand or the client, where putting in protection clauses for artists and production teams results in a take-it-or-leave-it approach?
According to Omair, there may be some respite in numbers. "Artists need to be more aware of such guilds and unions that can safeguard them and represent them as a collective, rather than as individuals because in a country like Pakistan, where legalities come with loopholes, protection becomes extremely difficult. By being part of unions, individual artists are backed by a number. The backing also might include such people who are super-influential, and can help other artists and even the industry navigate its course."
Sultan Ghani Afzal, CEO & Founder – Tall Man Films, sums it all up by emphasizing the importance of sticking to contracts, no matter what. "Everything needs to be documented, contracted, and negotiated. What needs to be a part of any campaign has to be discussed between the brand team, the production team and the artists and each party has to be clear on what they want as well as what their limitations are. I work selectively, yet I make it a point to discuss with the artists what they are okay with and where they would draw the line. Similarly, the contract with the brand team includes clear clauses on payments, associated costs, the mediums where the commercial or content will be run etc. Also, it is important to have such intentions and values in the industry that would help it grow, we need professionalism rather than a mentality based on cheating the seller."