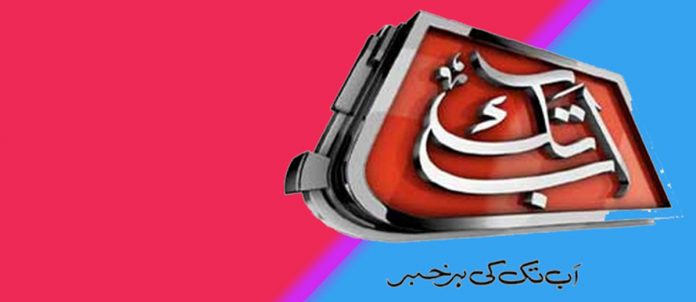 Abbtakk, an Urdu news channel established in April 2013, is one of Pakistan's most renowned news channels which is steadily gaining momentum due to its well researched and in-depth current affair programs. Abbtak's primary target audience comprises of 15 plus males and it caters to all demographics wanting to stay updated.
Among the nineteen other Urdu news channels that are airing a 24- hour broadcast, Abbtakk has maintained its position through unbiased information and has stood out as being one of the top five competitors due to its headline news sharp at 9 pm . Aiming to bring about a revolution in the media industry and creating a valuable difference in Pakistani journalism, the channel is all set to grab the audiences' attention through insightful programs.
The channel's transmission includes the latest news, news alerts, breaking news, political shows, current affair discussions, weather updates, sports news, entertainment news, business updates which, in a nutshell, create a great picture of their entire portfolio. Abbtakk's objective is to project a soft image of Pakistan through its coverage of newsworthy stories.
Highlighting the issues of the common man, government policies and socio economic concerns, the channel focuses on broadcasting information that keeps the average Pakistani updated. This serves as the very standard that promotes Abbtak's action plan.
Included in the channel's thought provoking list of programs are 'Tonight with Jasmeen', a blatant prime time current affairs program hosted by Jasmeen Manzoor providing a detailed analysis of national and international developments with straight forward and hard hitting questions posed to the interviewees; 'NBC on Air', a political debate show where a panel of expert political commentators scrutinized issues that adversely affect our society; and 'Dchowk', hosted by Katrina Hussain discusses all the current stories that form headlines discussing counter arguments with a guest panel to have their opinions voiced on various issues pertaining to the society at large.