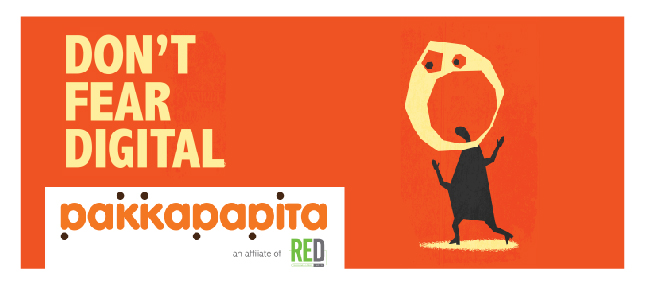 Our consumer is changing. The oone-sided monologue that conventional advertising offers is evolving into a dialogue based conversation, in which the consumer plays a central role. This change is driven by the emergence of social and digital media which has challenged conventional agency thinking.
While some see this as a threat; we relish the opportunity to understand our consumer better and engage them in meaningful conversation. After building a solid reputation based on its creative ability, RED now aspires to emulate the same success in the digital arena with our digital arm; PAKKAPAPITA. Together, RED and Pakkapapita are leveraging expertise in conventional advertising with digital media trends to create more engaging and memorable brand experiences.
Pakkapapita is a full service creative digital agency. It is a creative bridge between conventional advertising and emerging digital media technology. We call ourselves Pakkapapita because our ideas are not half baked, they are refined. We know which route to take right after we lock a strategy. Clients and brands alike have been bitten by the digital bug. They have an itch to include 'digital' in their plans as well. While billboard or print are not going out of business anytime soon, it is a fact that web and mobile are here to stay.
With over 14 million people on Facebook in Pakistan itself, there is no denying that these bits and bytes are making their impact. Is digital or social media a fad? That question should have been answered two, three or even five years after the inception of Zukerberg's product. The fact is that digital media is constantly evolving and has become an integral part of everyday life.
Pakkapapita is the go-to solution provider for anything digital; be it web, electronic media or mobile. We're already working with local and international brands such as PEL, Master Celesté, Master MoltyFoam, PFDC, Libas, Hilal Foods, Jubilee General Insurance, White By Mehar, Quiz Clothing, Funky Fish, M & Co. and Jet Green. Pakkapapita has already produced a one of its kind iPad app for Libas International magazine and aspires to be the trendsetter in creating innovative and engaging digital media experiences.