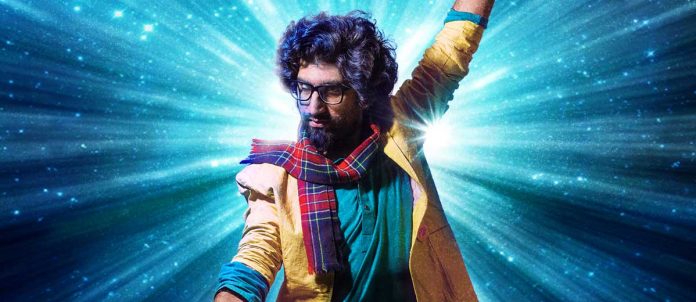 As originally published in Synergyzer Issue 5, 2017 – 'The Show Must Go On'
A Google search for 'developments in filmmaking in India' gives a vast range of search results including courses in filmmaking, articles about career options in filmmaking in India and the extent of their scope, how Indian filmmakers can finance their ventures, how films can impact human development (by UNDP in India), the role the Indian corporate sector currently plays in the film industry etc. and this is just on the very first page. As one browses further, it's not difficult to realize the developed infrastructure that the industry has in terms of training for filmmakers, actors, singers etc.; the government, as well as the private sector, led financial help in terms of funding programs and grants; information resources available to help any budding filmmaker understand the works and similar stuff.
Only on Wikipedia, I found a list of more than 20 prominent educational institutes that provide formal education in different aspects of filmmaking in India, both government-run and privately managed. Other than these, there are a number of other institutes providing training on a regional level in different states. Not just this, a list including a similar number of important awards specifically reserved for those associated with the film fraternity of India, again by national and private authorities can be found. It is this infrastructure that has led to making the film industry of India the largest in the world in terms of the number of films it produces, i.e. currently almost 1,000 each year in Hindi as well as regional languages.
Compare all of this to Pakistan and we can count National Academy of Performing Arts, Karachi; National College of Arts and Beaconhouse National University, Lahore as established centers that are imparting quality acting, music and filmmaking education. It was only seventeen years ago that the industry was given some lease of life when the entertainment taxes in Pakistan were brought down in 2001 from 165%. Such high duties were the major cause of cinemas shutting down, which resulted in a ripple effect of lesser and lesser films being produced since the infrastructure to earn from was hardly there. Come 2007 and the ban on Indian films was lifted, which breathed more life into the industry and investors saw the potential that it held. Hence we saw cineplexes and multiplexes coming up, and filmmaking within the country is increasing with each passing year, yet the quality of our films is still in a questionable state. Coming back to the talent that we currently have when it comes to filmmaking, mainly it is these above reasons that we are still in a budding process where those involved with the process do not seem to be entirely aligned with the dynamics of the large screen.
Currently, our filmmakers and film crews comprise of those who have otherwise been making ads and dramas. Although a number of these people have brought high aesthetic and production values to the film, a good storyline, engaging plots interweaving into subplots that keep the audience engaged and a script that connects at an emotional level are still not often to come across. As Sirah Haq, a script consultant defines it, "In Pakistani TV plays, there is a luxurious amount of time to tell a story; often twenty-six episodes, or more. This means there is more time to set up characters, create plots and subplots and regularly take the story in a new direction. However, when the very same teams who write these dramas write a film, they have the tendency to bring in the same mindset and have a lot of 'story' on their minds. When they start to weave that story into a narrative, they have so much to say that they lose track with the result that there seem to be gaps in the story on screen."
Another dilemma: These filmmakers are basically those who made dramas for Pakistani audience based on the format of Indian soaps, for which Indians had learned from Pakistani plays of yore written by Haseena Moin, Munnu Bhai, Ashfaq Ahmed, Shoaib Mansoor, Anwar Maqsood, Fatima Surraiya Bajia; the list is endless… to add realism to their depictions and explore the human side of characters to narrate a life-like picture. Yet, to woo the Pakistani audience, they chose a formula that is far from the kind of depictions that made our plays instant successes, losing the uniqueness that Pakistani entertainment industry made its name for throughout the world!
All in all, it is such predicaments that our filmed entertainment industry is trying to come through at this point in time. Maybe filmmakers would do better to learn technicalities involved as well as how to direct for the big screen from their Indian counterparts, instead of taking 'inspiration' from storylines from across the border. And the new Pakistani cinema might shine through with a voice of its own.