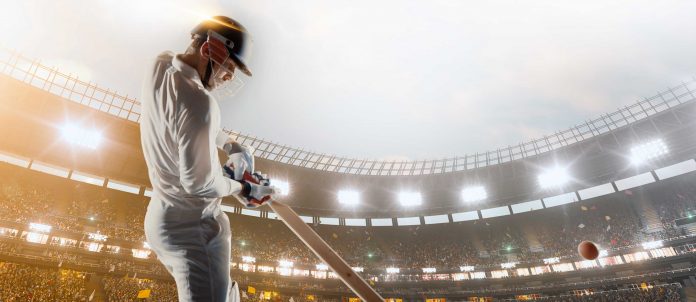 Ten Sports, a channel that needs no introduction has now been acquired by Sony Corporation-Japan. The brand 'Sony' is also well known to all of us. Sony is a blue chip enterprise and the entry of this international media giant into the Pakistan media zone will be a watershed moment in the history of Pakistan Media.
In addition to the broadcast rights to a variety of sports around the globe, Ten Sports has bagged 6 cricketing boards under its belt which are Pakistan, South Africa, Zimbabwe, West Indies, Sri Lanka, and Australia. The mix offers its viewers the best of cricketing action around the year.
2017 has proved to be a tremendous year for team Pakistan. A year that will be remembered by cricket lovers for many years to come because of the new and great heights that the country has achieved and also because of the stunning on-field performance by the Pakistan cricket team.
We saw international cricket coming back home and the Green Shirts winning the Test arrangement in West Indies. It saw Younis Khan reaching a landmark of 10,000 Test runs and saying farewell to global cricket alongside captain Misbah-ul-Haq. What's more, to top everything, this year we saw Pakistan winning the ICC Champions Trophy, and that too by defeating arch-rival India.
After the huge success of Champions Trophy, cricket festivities in Pakistan returns bigger and better. Year 2018-19 is going to be massive as far as Pakistan cricket is concerned. The Sport that is followed like a religion, especially in the subcontinent, will be in high-intensity mode, especially for Pakistan fans. Opponents like India, Australia, New Zealand, and South Africa will be waiting for Pakistani Shaheen's for a head-on battle before the biggest cricketing event, ICC Cricket World Cup 2019 kick starts.
The Shaheen's started their year by clashing with kiwis in 5 ODI's and 2 T20I's in January. The team took too much time to settle in the Kiwi conditions and lost the ODI series. However, the green shirts came back strongly and not only won the T20 series but also secured No. 1 position in the ICC T20 ranking.
Team Virat is looking forward to Asia Cup as the platform to seek revenge for its loss in ICC Champions Trophy 2017.
If you are reading this article, you must also be enjoying the colors of PSL with its final expected to be played in Karachi. It's an event that unites Pakistan. This edition of PSL will have six teams, with the addition of a new franchise called Multan Sultans. Shoaib Malik and Tom Moody were announced as the captain and the coach respectively.
Pakistan is supposed to tour Ireland, England, and Scotland in May and June of this year, where they will play a Test match versus Ireland, two test matches against England and two T20 Internationals against Scotland.
The much-awaited ACC ASIA CUP 2018 is scheduled during September where the five Asian giants will challenge each other for one of them to be crowned as the king of cricket in Asia. Team Virat is looking forward to Asia Cup as the platform to seek revenge for its loss in ICC Champions Trophy 2017. A minimum of two India/ Pakistan matches can be expected.
Hungry Aussies will be traveling to play Pakistan in UAE in two test matches and three T20 Internationals later in September-October 2018. Later on, Kiwis will face Pakistan in November-December 2018 in an exciting series of three Tests, five ODIs & one T20 International.
Pakistan is then scheduled to visit the safaris of South Africa in December-January 2018-19 where these two leading cricketing nations will play three Test matches, five ODIs & three T20 Internationals.
The cricket fever will continue with Australia becoming our guest again in a five ODI's series in UAE later on in March-April 2019.
The ICC Cricket World Cup, the biggest event on any cricket fanatic's calendar will kick off in May 2019 in England and Wales. Hence tie your seat belts to experience a year full of cricket only with Ten Sports.