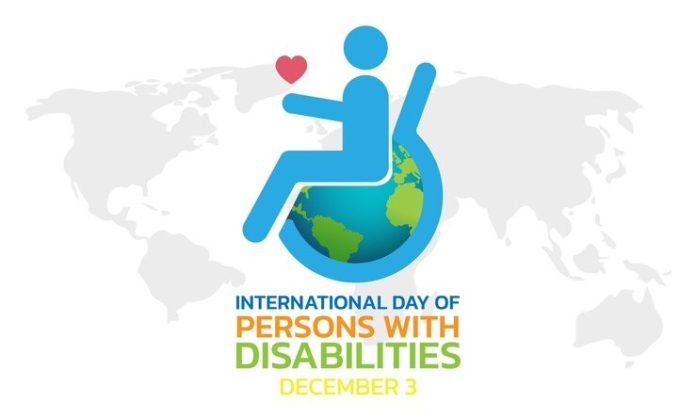 With the International Day for Persons with Disabilities (PWDs), commemorated by the United Nations (UN) on December 3 every year since 1992, countries around the world have stepped up efforts to make their societies more and more inclusive.
The event brings to attention the rights and needs of PWDs, while also serving as an occasion for societies to practice inclusion and enhance the sense of community. The goal of this day is to increase awareness of the plight of people with disabilities in all facets of political, social, economic, and cultural life while advocating their rights and well-being at all levels of society and development.
Every year, the World Health Organization (WHO) joins the UN in celebrating the International Day for PWDs to emphasize the significance of protecting the rights of persons with disabilities, ensuring that they can live free from discrimination in all areas of their lives and participate completely, equally, and effectively in society.
Impairment is a perceived or actual feature in the person's body or functioning that may lead to the restriction, loss of activity, or restricted participation of the person in society with a consequent difference in physiological and/or psychological experience of life.
Disability, on the other hand, is the result of the interplay between people with impairments and the psychological, social, and environmental constraints that prevent them from fully and equally participating in society. Disability is what society or the environment does to you, while impairment is what occurs to you. It has everything to do with discrimination and nothing to do with ability.
Another major hurdle in creating an inclusive society for people with disabilities is lack of supportive infrastructure in public places and private offices. It is a major hurdle for people with disabilities to commute, access wheelchair-friendly vehicles, or even find adequate space on public transport, and indoor spaces also leave much to be desired when it comes to PWD access.
Perhaps the most common place that everyone should have equal access to is a bank. Prominent banks with large networks across Pakistan need to ensure that people with disabilities are not deprived of the basic right of financial inclusion in society. For this purpose, various banks have designated branches for people with disabilities.
Commenting on the issue, Faisal Farooq Khan, Group Head, Human Resource and Learning, Bank Alfalah, says, "We are committed to providing equal opportunity and accessibility to everyone, including differently-abled persons." He says over 850 of Bank Alfalah's branches all over Pakistan provide access to a wheelchair, while 16 branches are specifically designed, keeping the needs of people with disability in mind.
"We also have state-of-the-art equipment such as talking ATMs, height-adjusted counters, braille stationery and a privilege pass. Moreover, we proudly partner with leading organizations such as ConnectHear and NOWPDP that are working towards the simplification and improvement of communication for people with disabilities to make Pakistan a more inclusive society.
Adding further, Azima Dhanjee, CEO and co-Founder, ConnectHear, adds that over one billion people around the world suffer from intellectual, physical or sensory disabilities. "All human beings are entitled to equal opportunities, rights and social acceptance. Too often, physical and social barriers in society impede their full participation, and that is where we come in."
She says with Bank Alfalah; her organization is helping people with disabilities navigate their bank visits with ease.
NOWPDP, a disability-inclusion initiative working for the empowerment of people with disabilities and striving to provide them greater access in society, is raising awareness of the rights of people with disabilities through holistic and sustainable programs. According to Amin Hashwani, President NOWPDP, their organization has always had an innovative, solution-oriented and empathy-driven strategy to address the issue and cause of disability inclusion.
"We implement effective inclusion practices through programmes like 'Shanakht', providing SCNICs to persons with disabilities in one day as opposed to the tedious process of six to eight weeks all the way to Rozgar. This ensures employment across sectors, and the 'Khudmukhtar' programme assists them in becoming self-sufficient by supporting their dreams and helping improve their professional skills," he says further.
For Hashwani, the future is inclusive. However, to make a change more efficient, we must change behaviours and mindsets collectively. "With the support of the public and private sector, we can make our vision of a Bashamool Pakistan a reality," he adds.