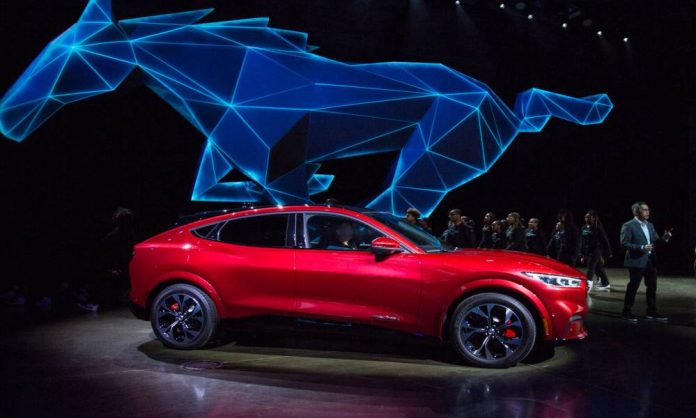 Ford is going electric through the new breed of automobiles, Mustang Mach-E. Not only is the product unique but the advertising technique being used this time is different from the usual flashy commercials. This time, Ford is using human connection to create the hype for the new line. The connection being of Idris Elba, the English actor known for Luther, Thor and Fast & Furious: Hobbs & Shaw who before starting an acting career worked at Ford. His father too was part of the Ford family and hence, welcoming the newest family member, as he called the Ford Mustang Mach-E, becomes noteworthy.
The short-film commercial titled, New Breed, taps into the 55-year journey of Ford and how the new stand out from the previous iconic statements of Ford. Have a look at the short film below:
Influencers including David Patterson (@thatdudeinblue), @That1320Chick and Katie Osborne (@ktmosborne) alongside Elba also took part in the digital phase of the marketing. The social media campaign 'Hidden in Plain Sight' with the hashtag #ElectricAndUntamed was employed by the influencers to tease pictures until the unveiling of the automobile at an event hosted by the Luther actor. The pictures released by influencers when put together made a silhouette of Mach-E. The idea behind it was to make a mystery that was then solved with the release of the commercial.
BBDO led this integrated campaign which was significant considering this was the first vehicle launch campaign of the agency after they became the brand's creative agency partner. The campaign will continue until the end of 2019.
The Mach-E will be available by late 2020.