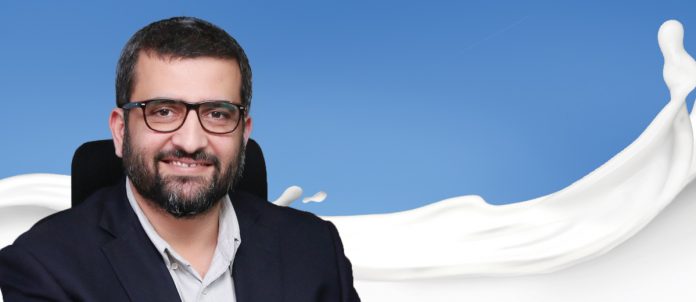 We sit down with Fauji Foods' Director Marketing & Sales, Amir Khawas, to talk about the group's venture towards dairy products.
Synergyzer: Why did the Fauji Group decide to venture into the food business?
Amir Khawas: Fauji Group was founded in 1954 under the Charitable Endowments Act 1890 as a Charitable Trust for the welfare of ex-servicemen and their dependents. Today it runs more than 18 industries, the income from which is utilized to serve about 9 million beneficiaries (5% of the country's population).
In order to maintain its welfare activities, Fauji Group continuously evaluates new investment propositions for business diversification. Other than Food, Fauji Group has recently invested in Renewable Energy, Terminal Operations/Storage Facilities, Liquefied Natural Gas (LNG), Gemstones, Cement and Financial Sectors.
The Food sector in Pakistan is growing at a very rapid pace, especially the Dairy Sector. Pakistan is the world's 3rd largest milk producing country, although more than 90% of the milk consumed in Pakistan is from the unorganized sector. Hence, there is an enormous opportunity of providing quality food products, while focusing on providing nourishment.
Synergyzer: Fauji Fertilizer Bin Qasim Limited (FFBL) could have started a new company instead of acquiring an already existing food business. Why the decision to acquire Noon Pakistan?
Amir: Our initial plan was a Green Field Operation, starting from Dairy and then gradually expanding to other food categories and we had acquired land for our plant in Punjab. Once the opportunity to buy Noon Pakistan Limited came up, we evaluated it in detail and found it to be more attractive than starting Green Field operations. Noon Pakistan is the oldest dairy company of Pakistan with strong brands like Nurpur Butter and Nurpur Milk. Hence, its acquisition gave us a head start and we started into the dairy business at least 2 years earlier than our initial plan. We are now called FAUJI FOODS LIMITED.
Synergyzer: What products is Fauji Foods manufacturing & marketing?
Amir: We are currently manufacturing and marketing both dairy and non dairy products, which include Nurpur Original UHT Milk, Nurpur Fresh Pasteurised Milk, Dostea Tea Creamer, Nurpur Low Fat Milk, Nurpur Butter, Nurpur Cheese, Nurpur Juices and Nurpur Flavoured Milk.
We are in the process of revamping our brands, both in terms of packaging and positioning, as exemplified in the TV commercials of Dostea and Nurpur.
Synergyzer: Since there is no established cold chain, how does Fauji Foods maintain the supply chain for quality milk? Where do you purchase milk from? What are the benefits of this particular source?
Amir: Milk production in Pakistan is primarily through backyard farming. Milk is produced largely in rural areas and is brought to cities and other consumption areas. Fauji Foods has invested heavily in establishing a cold chain in rural areas from where it collects milk. Milk is gathered in a collection centre where chilling equipment is installed, and is then transported to our collection hubs, for further forwarding to the milk plant, keeping it chilled all the while, thus ensuring the quality of the milk.
Fauji Foods also has long term contracts with organised dairy farms, which provide high quality Australian Cow milk. It is an integral part of our products, making them better and more acceptable choices for our consumers.
Synergyzer: Is the government playing any role in supporting the dairy industry?
Amir: As yet, it is very minimal. But I do urge the government to help the processed milk and milk products industry in increasing its market share. It will help provide quality nutrition, and yield more tax revenues.
Synergyzer: What communication, distribution and retail strategies does Fauji Foods plan to employ to establish itself in such a competitive market?
Amir: Our communication strategy is quite simple. We provide quality products to our consumers and we communicate this in a non-complex manner.
Our distribution and retail strategies support our communication strategy, going hand in hand. We want to be present at every outlet, near every house. To achieve this, we are using every distribution channel.
Synergyzer: Over 90% of our population consumes loose milk. What is your strategy to convince them to consume packaged milk?
Amir: There are two major barriers that prevent conversion from loose milk to packaged milk. One, the perception of price difference between the two, and two, the false stories of adulteration associated with packaged milk. Both of these barriers can be removed by educating consumers. For example, packaged milk gets to consumers after more than 25 laboratory tests, while there are never any such tests conducted on loose milk.
We have extensive plans for carrying out consumer education on what they are getting and the price they are paying for it. Also, this is an area where our government can support the industry and ensure provisioning of healthy foods to people.
Synergyzer: So far Fauji Foods has only launched dairy products. Are there other products that you plan to introduce?
Amir: Yes, we are a food company and diary is just one part of it. We will be expanding into a few new food categories very soon.
Synergyzer: What else is the company doing to build its corporate image?
Amir: As I said earlier as well, we are basically a welfare trust and 80% of our revenues go toward providing better health and educational facilities to more than 5% of the country's population. In the future, we will further expand these services, especially to the rural areas from where we collect milk.