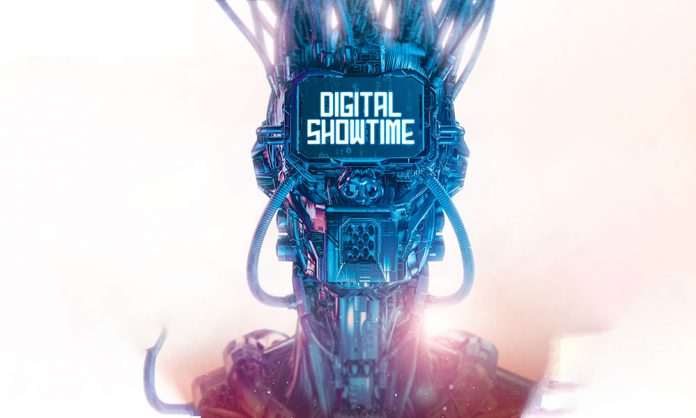 Umair Mustafa, Head of Marketing – Innovative Biscuits, talks about the nuances of creating and managing a digital content channel over YouTube.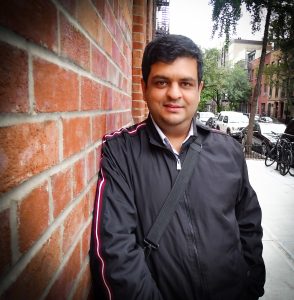 Synergyzer: Why did Innovative Biscuits create the Digestive Showtime platform on YouTube, especially since there hardly seems to be any advertising of the brand, except for the title and some subtle brand placements?
Umair Mustafa: The whole idea sprang from the thought of, to stop interrupting what people are interested in, and become what they are interested in. Consumers for Digestive biscuits are always life-style based, so the right place to talk to them is to be where they are interested to be in.
Also the brand's core is as basic as nature: Innovative Digestive is free from all artificial flavors and colors; the biscuit is the simplest it can get! This is very much like our consumers who are very conscious of any forced communication.
Besides this, the concept of community platforms kicks in very well with today's time and age. The three main reasons why we built such a platform is one, to secure access to our top customers; two, to increase customer loyalty through a customized experience; and three, to turn loyal customers into brand advocates.
Synergyzer: Is the target audience defined to the production house, including the writer, to create content accordingly?
Umair: The brief prepared was according to the brand's on going communication, which was based around 'disconnecting to connect' with our core; to what matters most, and to one's self.
Most of us are overwhelmed with our chaos-driven round-the-clock rollercoasters that life becomes a rotating orbit for us – an orbit that is not even driven by us most of the time.
Yet, the orbit may take a break for some lucky ones and take them on an alternate track powerful enough to shake them up, and have them disconnect and then re-connect to their anchor, which makes them realize the value of those priceless things in life that matter the most. Once this realization hits, the journey of unbecoming starts and they re-connect back to becoming the person they were always meant to be in the first place.
The entire Digestive Showtime platform has been set up on this theme and what we deliver via this platform is in synergy with our target audience. We have embedded the Innovative Digestive brand philosophy into each part of the production process from story-writing to script-writing to direction; everything is based around the lifestyle our consumer's lead, with a hint of glamor.
Synergyzer: Streaming platforms are very personal on-demand platforms. For the brand to be visible to the target audience, the audience has to be streaming and watching the available content, unlike conventional mediums like TV, radio or even out-of-home, where the brand is visible or audible to more than one person at the same time. How then, does the brand team ensure that the seeded content will reach the intended audience?
Umair: There's a difference between storytelling and great storytelling. The stories that become popular are the ones that are simple, soulful and have some emotion attached to them. The stories that resonate with the audience are those that stay in their memory since they reflect on something personal; a character or an experience the viewer actually finds himself or herself very close and similar to.
The best way to create touching stories is to keep the plot simple and positioned to reflect real life situations that touch the heart. The next important ingredients that make the story memorable are the characters, their lifestyle and the world that they live in, and all these either have to be real or believable. That's where the magic happens!
This philosophy is again inspired by Innovative Digestive's brand philosophy, which is as simple as the biscuit's ingredients – wheat and brown sugar – and that led to creating the whole concept that is Digestive Showtime.
Hence with relevant and quality content, we were able to generate such an audience who would organically search for our content because that is what they want to watch.
Synergyzer: Is the audience entirely organic or generated through paid boosts at some point?
Umair: We used paid advertising boosts in the beginning when the platform was new, to introduce Digestive Showtime to the audience.
Synergyzer: What are the parameters to ensure that the intended target audience has been reached?
Umair: Instead of creating content and delivering it to the 'right audience', we decided to derive quality content keeping the target audience at the core. Hence our aim was to make Digestive Showtime synonymous with good quality relevant content, which we achieved.
Synergyzer: What kind of audit do you carry out on your YouTube channel in terms of target audience?
Umair: We have to ensure that the content audience is mostly derived from Pakistan. Hence, the digital platform advertisements are placed where our target audience is found, and we use platform analysis tools to constantly monitor that the relevant demographical and lifestyle-based audience is being reached. If at any time we feel that the platform is deviating, we ensure that the right TG (target group) is being advertised to, but that is very rare.
Synergyzer: Does owning a branded platform like Digestive Showtime with the kind of anthological content it has relate to product sales or has any impact in meeting sales targets?
Umair: Although the main aim to create the Digestive Showtime platform is building brand equity, but none the less we have seen tremendous increase in sales since the platform started. The brand, Innovative Digestive, is Innovative Biscuits' flagship brand. Innovative Digestive is currently the category leader and has reached sales volumes that the industry never thought could be achieved. To maintain this image, a platform like this was needed. Our aim was to take the Digestive brand and spread it across the platform, further increasing the brand's consumers in the process.
Synergyzer: DVC's & video content are produced for a much lesser budget versus TVC's & television content. Why is this the case?
Umair: In our case, this is not true. Our production is entirely local, but we have not compromised anywhere on quality.
One reason for the success and following of Digestive Showtime is the fact that we have treated these 'short films' as full production films. The digital platform industry has acknowledged the quality of production as well as the fact that Digestive Showtime has set a very high standard and shown that local productions can deliver as great as international ones.
Synergyzer: Brands pay less to produce DVC's or branded digital content and then after a while run those same commercials as TVC's or content on TV, all produced for a fraction of the cost. What is your opinion on this?
Umair: Trends are changing. We have used everything locally from mixing to sound to music to writing; and have gotten acclaims from the industry for the quality and production standards we put out. We have shown that locally produced content can deliver as well as international content. I would say that there is a lot of good work happening. Also what is produced for the digital medium is tailored accordingly to cater to the less-than-few-seconds attention span the digital audience has, to either stay and watch the content or switch to something else.
Synergyzer: Are brands offering any ways of safeguarding production teams and artists from this sliding economic scale?
Umair: We are very proud to have initiated this project during COVID-19, and have received appreciations from the production crew, the cast and even the media fraternity. Doing a project like this with this level of quality at a time when the industry was barely producing anything was not just an economic booster for the teams involved, but a motivational booster too.