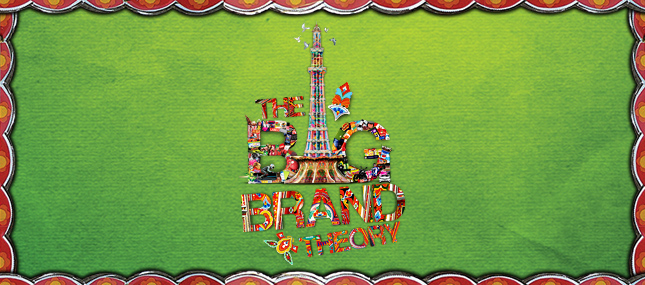 As originally published in Synergyzer Annual – 2014
Nation branding involves managing the reputation and image of any nation. Starting from simple efforts at attracting tourism, the scope of nation branding has gone much further beyond its initial focus. Countries now aim at facilitating trade, lure foreign investment, improve private sector competitiveness and even secure geopolitical influence.
According to Simon Anholt, a specialist who advises countries on their national brands and edits a journal on place branding, currently, there are six main subfields to nation branding, which include tourism, exports, governance, people, culture and heritage, and investment and immigration. Yet, the field is an evolving one, which is in its boom period at the moment. Countries are increasingly approaching public relation firms and communication consultants who apply matrices to quantify the strength of national brands and corporate branding techniques to market a country.
Anholt, whereas, stresses on and encourages a more organic process in which countries change their policy, in a coordinated manner, to earn a stronger brand. For that, he says in an interview to CFR.org, the website for the Council on Foreign Relations, countries need to first take the brand, their nation, as a reputation asset. For that they need to manage behavioral aspects of a nation's image by having officials from the public, nonprofit and business sector work together on delivering the commitment that they want to put across to the world so that they can invest in their futures more efficiently. Policymaking plays an important part in this exercise. Using the right ideas and tools for communication and publicity are the second phase.
To better understand these, a number of countries can be taken as examples of successfully branding themselves. To increase its capital reserves and import expertise from abroad, Australia is offering residence permits to overseas millionaires for an investment of AUD 5 million in federal bonds, managed funds, Australian companies or a combination of these; leading to permanent residency after four years. Australia is being promoted through a strong communication strategy comprising of a number vehicles, one such vehicle being MasterChef Australia, being utilized quite intelligently and subtly. The program projects the country as a diverse one with people from a number of religions and cultures co-existing peacefully and thriving, engaged in healthy competition.
Sri Lanka, to attract foreign investors, has developed its ports and airports and is in the process of developing its maritime, knowledge, commercial and energy sectors. For this, the stock market is being strengthened in terms of improving broker infrastructure, strengthening regulations and developing the corporate bond market.
Moving on to the case of Pakistan, we approached experts from diverse backgrounds to provide views on what needs to be taken up as a factor that can become Pakistan's identity amid the face of continuing crises that it presents to the world. The media mogul, Taher A. Khan, identified investment as the core area around which the country should embark on a branding exercise. According to him, ours is a country ripe for investment in numerous areas including infrastructure, energy, education, consumer products etc. Out of the plus 190 million population that we have, he highlighted the high number of youngsters – 55.6% between the 0 to 24 years age group and 35.1% between 25 to 54 years, according to Index Mundi – whose talent can be capitalized and who need an infrastructure to support their growing numbers, as well as the high number of people falling in the middle class – 40% by some controversial estimates whereas 24% according to more conservative ones – with growing purchasing power, as the key factors that will drive the investment potential and is sure to provide great returns. Also, the urban population is currently 36.2% with growing urbanization at 2.68% annually.
While the policies of the current government are meant to provide encouragement to investors, there is still a long way to go. A course needs to be charted out to deal with the multiple challenges that we are faced with to promote brand Pakistan as an equitable one and compete with the advancing globalization.