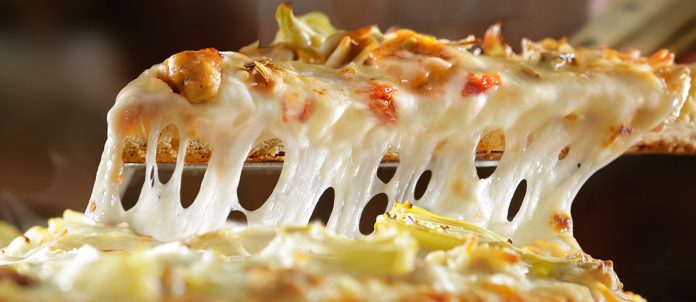 "To create more demand for our food, our chefs should participate in international food fairs and the authorities should be willing to facilitate them in visa procedures", Tanveer Yusuf, CEO, 14  Street Pizza Co.
Synergyzer: Food is an important part of our culture and the main form of entertainment for us Pakistanis. What are the dynamics of our urban food industry?
Tanveer Yusuf: I believe that the urban food industry; which includes dine in, take away and delivery services, has very much matured mainly due to social media. People discuss food and restaurants on different portals and groups, share their experiences and help build opinions. We know what to expect out of any food outlet and which ones offer value for money.
Synergyzer: The 20-inch pizza was a newbie in the Pakistani market back in 2011. What encouraged you to introduce it?
Tanveer: Consumers here were fascinated by the pizza offerings that were a benchmark here back then; in the small, regular and large sizes and traditional flavors. I wanted to introduce pizza here in a form that was different from the market norm.
Initially, our plan was to introduce takeaway of pizza slices, but we realized that the Pakistani mindset may not be able to accept it. Hence we evolved the offering to the 20-inch pizza slice, which luckily clicked.
Synergyzer: Did you conduct any market research before launching it? How did you develop the product?
Tanveer: There was no needs based market research as such; rather we carried out R&D for six months before launching the brand. I used to make different kinds of dough through different recipes, experimented with different ingredients and their grammages and have my friends, colleagues, rather anyone I would find on the street taste my pizza to get feedback. We would then finalize those with the most tasteful votes.
Synergyzer: How has 14th Street set benchmarks for pizza taste and quality?
Tanveer: We have set our own benchmarks for taste and quality. Also we make sure that the ingredients in the pizza are presented properly in the right layers. For instance, certain vegetables are put under the meat, while those like olives have to be visible and should be put on top.
Besides this, our Quality Assurance (QA) team ensures that Standard Operating Procedures (SOPs) are firmly followed in every kitchen for product uniformity at each stage, from the making of dough to putting in the variety of toppings.
Synergyzer: 14th Street Pizza Co. is now an established brand with a strong clientele. Are you planning to expand towards dine-in?
Tanveer: Currently, our focus is on expanding into as many delivery territories as possible. We are covering 60 to 70 percent area in Karachi and 20 to 25 percent of Islamabad. We will soon be starting operations in Lahore and Multan.
Synergyzer: Do you consider pizza dine-in businesses as your competition?
Tanveer: No. You see, the dynamics of the dine-in industry are totally different with larger margins as well as bottom lines, which are in complete contrast to our business model. Other food delivery businesses are our indirect competitors, yes, but the business dynamics change with the change in food offering.
Synergyzer: How can Pakistani food play a role in branding the country internationally?
Tanveer: Some of our foods like Biryani and Chicken Tikka are already famous in countries like UK and USA. A number of our chains have opened up in the Middle East like BarBQ Tonite, plus Lal Qila is selling its menu variety in tinned cans at airports through which Pakistanis travel frequently. We can award further franchises at such destinations, too.
To further make a brand out of our food, we need to create more demand for it. This can be done through participation in food fairs around the world, but here the authorities should be willing to facilitate our chefs in visa procedures. Also, even though there are security threats, there are foreigners visiting our country, and offering them standardized food that can compete with international franchises should be a goal for our food businesses, which will eventually lead to the promotion of our signature edibles.