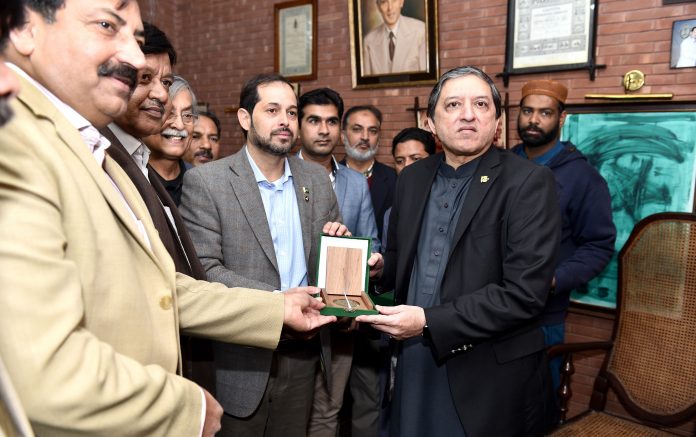 January 2019: The new state of the art Murree Brewery beverage plant was inaugurated at the Murree Brewery Company. The inauguration was done by Deputy Chairman Senate, Mr. Saleem Mandviwalla.
At the occasion, Mr. Madviwalla stated that Murree Brewery has been a model of success for over a century, and its continued growth has been a contributing factor to the development of the nation's economy and economic wellbeing.
The occasion was attended by many dignitaries, who also acknowledged that the inauguration of the beverage plant was another indication of the company's persistent growth.
Photo caption
Mr. Isfandyar Bhandara (L) presenting the inauguration shield to Mr. Saleem Mandviwalla (R).