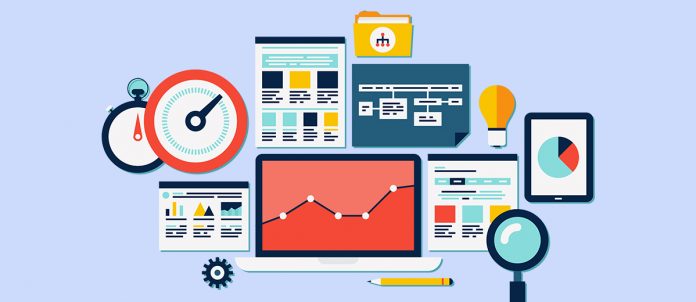 Featuring website reviews for the digital marketer: a look at Pakistan's finest online resources.
 MEDIAPOONDI.COM
by Hammad Ilyas
With a very catchy name, Mediapoondi is generating a lot of waves in the local marketing circles. The brain child (literally) of a digital strategist and a media planner has become a go-to place for latest campaigns, research material and media news. The idea behind the launch of this website is a joint effort to compile all the high-quality research that the couple does as a daily part of their jobs.
The website has different sections including 'News', where all the latest happenings in the media and agency industry are covered; 'Traditional Media', which features articles about the latest programs being aired on local TV channels and then there are sections for 'Digital Media' and 'Social Media'. There's also a guest section called 'The Viewpoint' where opinions come in from everywhere. Recently the website hosted an interview with Akshey Karla, the Social Media Officer for Green Peace, India. As an addendum to the website, Mediapoondi also has active Facebook and Twitter pages.
DEALTODAY.PK
by Hammad Ilyas
As the name suggests, DealToday is an online venture currently in Karachi, Lahore and Islamabad which posts a variety of discounts and services provided by different food, beauty, clothing, photography and other such lifestyle businesses. Initiated by Shahrukh Chaudhry, who is currently the Director Marketing at 14th Street Pizza, is a young, enterprising marketer who also has Homexpress to his credit. The idea behind DealToday is to capture the market of ardent internet users who are looking for goods and services via the internet. The website works in a simple way where "deal sellers" (businesses) collaborate with DealToday and offer their products at reduced prices. Deal vouchers are delivered to those registered users who "buy" the "deal" through the website. Payments are collected utilizing the cash-on-delivery mode when vouchers are delivered to customers, who can avail deals within a fixed timeframe.
Since online buyers are fast increasing in Pakistan, the demand for better forums of shopping are also growing in number. DealToday adds value by offering discounted deals at more affordable prices and providing a forum for sellers to promote their products, giving a boost to their businesses and augmenting their sales in the process.
Websites like DealToday are likely to grow in number as this decade is expected to mark the boom of business and trade over the internet.
Hammad Ilyas is a certified advertiser on Google Adwords Network and a firm believer in the digital media industry. He, along with his team, has worked to make TNBT the Digital Media Agency of the Year.
BRANDSYNARIO.COM
By Farhat Kapadia
A unique, interactive web portal established in 2006, Brandsynario.com provides a platform for advertising, media and marketing professionals, students, advertisers and agencies, publications and research agencies; both local and international to share their wealth of experience and bring them together for mutual benefit from the interaction. It provides up-to-date information on the happenings in various industries; interviews from industry experts; webinars on topics of current interest; sections on CSR, company profiles and directories, and research that provides insights into key decision making factors. Some of the segments on the website are: Cinesynario for entertainment, Brandepreneur for entrepreneurs, Brand Activation, Viral Marketing, Blog, Digital Media, and Brandsynario Exclusive which portrays brands through short films, event coverage and featured campaigns. Brands can also feature polls on the website. Brandsynario covers all aspects related to the marketing of a brand; be it outdoor, activation, digital, viral or mobile.
Farhat Kapadia is the Marketing Manager for Brandsynario. She can be reached at farhat.mehboob@synergyadvertising.biz