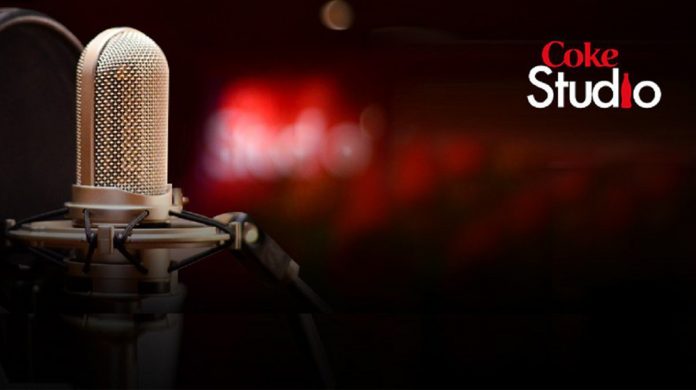 As originally published in Synergyzer Issue 3 – 2016: 'Actifying Generation Y'
Fahad Qadir, Director Public Affairs & Comms Coke Pakistan
Coke Studio has brought about an exponential change in the Pakistani music industry, yet it is very much the only TV and digital product for established musicians in Pakistan. What will it take to revive the music business in Pakistan, considering we do have experienced talent from the earlier wave that came about 10 to 15 years ago?
The exponential change that Coke Studio has brought in the Pakistani music industry is unique and has actually restored the industry. As a socially responsible corporate citizen with a long time association with music, Coca-Cola Pakistan invested in the revival of Pakistan's music industry that had lost its charm in the past years. Coke Studio has proved to be a ray of hope for many artists who were not able to showcase their talent due to the unavailability of any such platform and resources. Hence, the revival has happened, now we just need to keep our focus on sustaining it. At the same time, we welcome others to build the momentum by starting their own initiatives for support to talented musicians to grow because big as it has become, Coke Studio should not be the only initiative working for this cause.
To summarize, what role has Coke Studio played for music in Pakistan?
Coming out of a country which is otherwise recalled for the negative attributes attached to it, Coke Studio has given a completely new dimension to the evolution of music and has set a benchmark for other music industries. Our format is unique and has been adapted by other countries including India. Yet, we still feel that there are unexplored avenues and we are exploring them to keep Coke Studio evolving.
What started off with 10 artists has grown to incorporate 40 artists and more than 35 musicians in the house band. In Season 9, the evolution continues with 6 music directors working on different genres of music under the music duo, Strings – Bilal Maqsood and Faisal Kapadia, as the executive producers.
Does Coke Studio plan to promote underground music talent?
Music is our country's passion point, and we as a company realize that. It can be easily said that Coke Studio has been a pioneer in re-activating music in Pakistan. When we claim that Coke Studio has played a critical role in the revival of the music industry, we mean the incorporating of underground and well-known bands, singers and musicians from different cultures, ethnicities, and languages that the audience has witnessed throughout our eight seasons. Coke Studio's focus on fusion has brought regional music, folk tunes, sufi music, and other lesser known genres to mainstream audiences, allowing singers and musicians to evolve and be more creative, and in doing all this, we have definitely promoted underground talent. This platform is for everyone who is willing to be a part of quality music production; including both mainstream and lesser known artists.
Coke Studio was produced by Rohail Hyatt, who also developed the show format in the first place, and then Season 7 and 8 saw Strings take the producers' mantle. Season 9 is set to feature Strings again as well as a number of music directors. How does a change in music producers and including a number of music directors make a difference to the show format?
We have worked with Rohail Hyatt for six seasons and carried out various experiments with him. Then Strings, the duo of two multi-talented people, came onboard and added their flavor to the format, which was refreshing.
Every individual has had his or her own style of creative working and that's what makes a difference to the show format. We believe in letting creative people use their individual style in making each season stand out. We feel that making our producers follow a particular format without giving them the liberty to use their own creativity won't give us the best results. The biggest advantage of giving creative liberty is that the show does not become monotonous, there's always something new in every season. 
What is the decision-making structure for Coke Studio?
At Coca-Cola, we believe in developing and working with long-term partners. Rohail very successfully produced Coke Studio for us from Season 1 to 6, and when we all mutually felt that it was time to bring a new perspective, we opened Season 7 for a pitch to finalize new producers.
Hence, Strings took over from season 7 and took the show to new heights, an incredible accomplishment if you consider what Rohail had already achieved. There has been no looking back since. This constant framework for evolution led to Season 8 of Coke Studio becoming bigger than all previous seasons combined in terms of numbers.
We allow the producers to make the important decisions as we firmly believe they are the experts in terms of developing the content, artist line-ups, songs and of course, the music. While the final decisions are definitely mutual, almost everything is led by them.
Coke Studio has always been phenomenal in the past. What should we expect from Season 9?
You should expect a lot of excitement and innovation in Season 9. This time, the format is totally different from previous iterations of Coke Studio. This season, six music directors, including Shani, Noori, Fakhir, Jaffer, Shuja, and Shiraz, have worked with different genres of music, with Strings as the executive producers.
The line-up of artists comprises of more than 40 vocalists and 35 musicians in the house band, which is the biggest number of artists coming together to create an exceptionally classy music program. There are some interesting changes in the set design as well. This season, we have gone with a very bold and contemporary set design to match the scale of the artists, although we have taken care that the ambiance of the set design fits perfectly with Coke Studio's philosophy.
Two other music products, Nescafe Basement and Cornetto Pop Rock, are synonymous with promoting underground bands and providing music concert based entertainment to students in universities, respectively. To what extent can such music products sponsored by brands play a role in reviving the music industry in Pakistan?
Pakistan is a developing country and because of this, our people struggle really hard to establish their own identity. For youth especially, it becomes difficult at times to avoid stress, as they lack basic facilities and have limited resources to achieve their life goals. Coca-Cola Pakistan launched Coke Studio realizing that there was a need to create a platform the youth of Pakistan could identify with. The platform has served to change the lives of many emerging artists showing that such platforms developed by brands can have a big impact on people's lives.
We laud Nescafe Basement for its own efforts. Others too are welcome to invest in community development, take bold initiatives like we did with Coke Studio and work to provide more opportunities for gifted artists to showcase their talent. We can promote new talent through such platforms and provide mentors in the form of our executive producers to help revive the music industry in Pakistan.  The biggest hurdle for any artist is to find a platform that can help them gain exposure. Brands are now providing such opportunities; it is now up to the artists themselves to show what they can do.
Does Coke Studio broadcast exclusive content on the radio?
Radio does not have the same penetration or scale as TV or digital, but it is still a very important part of our media mix. We do a lot of exclusives for radio in addition to releasing the show. A good example of this would be artists featured on Coke Studio going live on radio shows to engage with fans and answer their questions.
Coke Studio is a very successful example of content creation. In what ways is it effective for the brand?
Coke Studio is loved by fans because it is culturally relevant, authentic and inclusive. These are the core values of Coca-Cola, the brand, as well, which we made sure are infused with the Coke Studio ideology.
The show connects at a deep emotional level with people in Pakistan and around the world, irrespective of age, gender, religion or any other difference. Just look at Tajdar-e-Haram. The positive sentiments, engagement, and love of Coke Studio fans ultimately connect back to the brand and strengthens its relationship with its consumers making Coke Studio an effective marketing tool for the Brand.
What does Coca-Cola plan to achieve by the year 2020 in Pakistan?
Coca-Cola Pakistan believes in creating shared value by taking into account the brand's, "Me, We, and the World" commitment, for ensuring the sustainability of our business.
"Me, We, and the World" focuses on improving lives, creating jobs, increasing opportunity, preserving resources and meeting needs of the communities we proudly serve around the globe. This approach resonates well with the Coca-Cola's global 2020 vision that aims at refreshing the world by inspiring moments of optimism and happiness and making a difference.
Through Coke Studio, we are making that difference by addressing the complex problems of our nation's youth who are struggling between modernity and tradition, juxtaposing it through music.