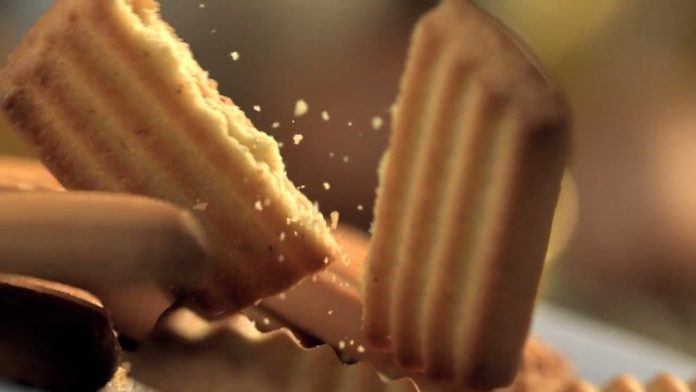 A brand is just a perception, and perceptions attune to reality. Brands may create trends or emulate them. Yet, as the cycle of life goes, it is extremely important for brands to match the pace of change otherwise they get left behind. Hence, a lot of effort is required to ensure that they become part of the constantly changing universe their customers exist in; a universe where consumers aspire to own the brand. Developing lifestyle brands is the only key to achieving this goal.
Lifestyle brands promote a certain way of life, sharing the same identity as their consumers and creating an emotional bond to a particular lifestyle. Such branding forms a much higher emotional value for consumers as compared to superficial features, cost or benefits alone.
Amin Rammal, Director Asiatic Public Relations, FireBolt 360 and The Brand Crew, says, "Lifestyle branding focuses on the social benefit that people consciously or subconsciously can relate with the brand or the brand's activities. The importance depends on the product category and the brand's ability to lend itself to any lifestyle. Such association can be an important point of differentiation that creates engagement at a visceral level but it should not be contrived. It needs to naturally flow from the brand."
Companies strive hard to create lifestyle brands because the benefits are endless. It helps brands achieve higher financial benefits by building strong and sustainable bonds with consumers, making it irreplaceable. For this to happen, a brand needs to provide the self expressive benefits their consumers are seeking. A consistent brand personality with an in-sync message across all available touch points is crucial to achieving such status.
Coke Studio, National Ka Pakistan, and BeautifulYou.com.pk are some examples where Pakistani brands have associated themselves with content that intersects with their brand values and consumer interests and way of life.
Another such case in point is Peek Freans Sooper, the flagship brand of English Biscuit Manufacturers (Private) Limited (EBM). It is Pakistan's most selling biscuit according to AC Nielson's Retail Audit 2014. Sooper, the egg & milk cookies were the first of their kind from the packaged biscuit industry, launched initially in 1996. The brand was re-launched in 2002-2003 and went on to become a success story with a net worth of PKR 11 billion, gaining 38% segment share of the plain-sweet biscuits category. This speaks volumes for the consumer acceptance that it enjoys.
Peek Freans Sooper's creative agency, Prestige/Grey, Affiliate of the Grey Group, has been instrumental in the success of the brand.  Communication campaigns such as, "Maama Sooper" and "Sab sey aagay sab sey ooper Peek Freans Sooper" have received accolades from marketers and consumers alike.
Sooper achieved success initially through communicating the functional aspects of the product but slowly it started becoming an integral part of its consumer's lives. Whether it was the 10am breakfast in office or 4pm tea at home, a friend's get-together or just a simple movie night; the biscuit became a perfect accompaniment for all such occasions, irrespective of age or geographical boundaries. With such an overwhelmingly positive response, in 2013 Sooper decided to take its communication up a notch by introducing the "Sooper Hai Zindagi" platform to create an emotional connect with its audience. Zulfiqar Ali Ansari, Head of Marketing at EBM, has to say about the brand's new positioning, "The idea behind this positioning was simple. We wanted to intertwine Sooper with Zindagi (lives of our consumers). After two successful years, the brand is no longer just a product, in fact it is focusing on something more meaningful; the emotional connect with its Sooper consumers."
To engage with its consumer group, a new campaign titled "Sooper aap ki zindagi ko kaisay super banata hai?" (How is Sooper making your lives super?), was launched on august 2015, through which consumers were asked to share their experiences with the brand. The campaign was communicated through all available ATL and BTL platforms. Says Ansari, "This recent communication is one leg of our campaign. It aims to find out the role of the brand in our consumers' lives, from the consumers themselves through audio and video testimonials."
The marketing campaign is a holistic one, integrating traditional and digital media. The brand hammered its messages through TV, radio, print, out-of-home, PR, digital, cellular and BTL activations. Similarly, call-to-action was made possible through various touch points such as digital (Facebook: www.facebook.com/ PeekFreansSooper  and microsite: www.pfsooper.com.pk, developed specifically for this campaign) and BTL activations through which consumers could send in their entries. Furthermore, the website offers a Live Feed feature, integrating Facebook, mobile and the website showing consumer engagement and testimonials on a real-time basis. The BTL activity featured  Immersive Reality' brand experience, in which 3D VR – Virtual Reality – goggles were used that gave users a fully immersive VR experience of sky diving, underwater marine life and riding a roller coaster.
Having executed such campaigns at length, it was important for Sooper to know if the brand has really become a lifestyle brand for its consumers. Elaborates Ansari, "Lifestyle brands define who we are, what we believe in and what tribe we belong to. They communicate our status and our aspirations. They indicate the way we deal with our life and sometimes reflect our own unconscious desires and motivations. For Sooper to come to this level, it was extremely important for us to know our consumers better. Every step of this campaign and the ones previously rolled out on the 'Sooper Hai Zindagi' positioning have been carefully thought-out and well researched." A qualitative research was conducted to assess how well the "Sooper Hai Zindagi" platform has registered in the minds of consumers, the role of the brand in their daily lives and to study their lifestyles. The research results were promising and validated that the brand plays an integral part in the day to day activities of its consumers, as well as celebratory occasions such as birthdays and Eid. These insights paved way for a full-fledged consumer engagement testimonial campaign, "Sooper Hai Zindagi, Magar Kaisay?"
A lifestyle brand takes energy from the youth demographic to assert and enforce change. These brands maintain a perspective that is always in motion being either proactive or reactive to the environment around them and fuel's the young generation's opinion. Sooper is targeting the youth, both male and female comsumers belonging to the 16-30 age group, across all SECs, who are happy-go-lucky and take life one moment at a time.
The success of the campaign is a testament to the popularity of the brand. The campaign received more than 300,000 entries through Facebook, its microsite, SMS and BTL activations showing that Sooper is truly part of the consumer's "Zindagi" (Life). One photo entry shows packs of Sooper next to tea associating the biscuits with Pakistan's favorite beverage signifying that both go hand in hand. There is also a heart-warming picture of a toddler feeding her mother Sooper; signifying that Sooper promotes family bonding.  Another photograph shows a shopkeeper holding a box of Sooper inside his shop demonstrating the importance of Sooper to a retailer's livelihood. Text entries reinforce this positive response as different participants have given their comments.
Lifestyle brands that develop self-expressive benefits impact not only their direct consumers but also the communities their consumers exist in. For instance, if a woman is wearing a certain outfit and driving a certain car, people around her will be evaluating her subconsciously through the brands she is seeking. There is still time for Sooper to reach that level, yet it has so far managed to remain simple yet keep consumers involved by emulating the joy of human interaction, by being a brand that is extremely accessible, that evokes comfort and homeliness and ties in beautifully with moments in everyday life, taking the regular and making it "Sooper".