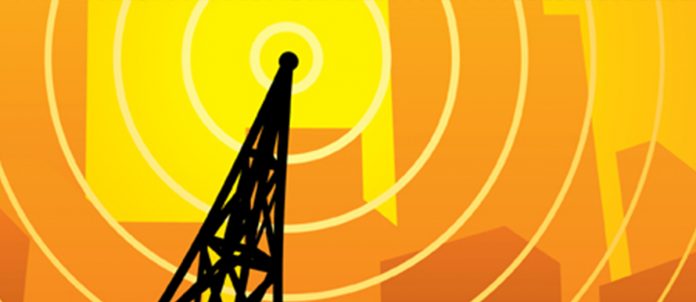 Dr. Riffat Siddiqi, Business Head/Director Marketing & Sales – Tehulka FM 94.6, 
more popularly known as 'Doc', reveals how he has created a successful business empire through his love for music
Synergyzer: Please give an overview of your company.
Dr. Riffat Siddiqi: The brand Tehulka is purely in the business of providing entertainment to the people of Pakistan. It evolved out of the music business, TV productions and event management, as well as film import, distribution and film production at Tehulka Filmed Entertainment, and FM broadcasting with Tehulka FM 94.6. Throughout, we have stuck to our core expertise: Entertainment.
Tehulka FM 94.6 covers approximately 90% of Pakistan by broadcasting in Karachi, Hyderabad, Lahore, Faisalabad, Islamabad, Multan, Peshawar, with our signal reaching far flung areas like FATA and other tribal areas as well as parts of Kashmir.
Synergyzer: Please give details about your professional background.
Doc: Educated in Dow Medical College, Karachi, and later at the prestigious Kings College, London, I served as an ophthalmologist for over ten years.
In 1994, I quit eye surgery to pursue my passion in music and entertainment to form Lips Records – a premier Pakistani music record label that launched numerous hit artists. In a very short time, Lips was considered a 'king maker' in the music industry. All my scouted talent went to become mega-hit artists in Pakistan and globally.
In 2000, I ventured into mega entertainment events, creating the umbrella brand, Lips Entertainment, as a full service entertainment company with music, films & events as its core divisions; producing hit music videos, TV serials and TV commercials.
In 2004, to broaden my music and entertainment experience, I ventured towards the mobile and digital domain and radio broadcast industry by launching Radioactive FM 96 and Connexture, a digital content company.
After contributing to the world of music, TV, digital and radio, I launched Tehulka Filmed Entertainment with the aim of importing & distributing blockbuster films from around the world in Pakistan. In a short span of time Tehulka has become a leading film distribution company with huge hits like Bodyguard, Don 2, Talaash, The Hunger Games etc.
In January 2013, I took on the challenge of revamping the struggling Shalimar FM 94.6 network, the largest FM network in Pakistan. Now, Tehulka FM 94.6 has become one of the leading FM stations of the country in less than a year.
Synergyzer: How does FM radio compliment the music record label industry?
Doc: Radio has always been a driving force behind the music label business and no emerging artist can see the light of day without significant radio airplay of their songs. Radio makes songs hit. Yet, due to the advent of the digital music business and shrinking of record labels, the scenario has reversed: Now, hit songs make radio stations hit.
Synergyzer: What are the criteria for content production on Tehulka FM 94.6?
Doc: Hit music, killer station IDs and time specific commercial breaks are the three basics at Tehulka FM 94.6. There was a huge vacuum of fresh music on radio and we jumped in at the opportunity. With decades of music business experience we knew the kind of music our target listeners wanted. We understand the kind of music that different sorts of audience want to listen to on FM and give them exactly that.
Synergyzer: How have you created your niche amongst 30 plus FM radio channels?
Doc: Our launch strategy of Aik Awaaz Aik Network followed by the hugely popular mantra Jo Chal Raha Hai Wohi Chal Raha Hai to the current Fresh Hai created our niche in the market through different stages of our radio channel's lifecycle.
Synergyzer: The music industry in Pakistan has not been able to establish itself even though there have been music making, music productions, record label companies and music TV channels to support each other, like Lips Entertainment. What are the reasons for this industry not being able to gain a stable ground?
Doc: (Sighs) Long story. In a nutshell, wrong music genres being pursued by the local artists, absence of sustainable Pakistani film music, lack of music studio infrastructure especially producers, outdated laws and legal protection, a dearth of trained music industry executives, artists without proper professional management, no monetary viable digital music delivery platform and extreme popularity of Bollywood films and music in Pakistan; all combined and contributed towards the music industry not picking up in Pakistan.
Synergyzer: Do radio channels impact this scenario in any way? How?
Doc: As I said before, radio plays no role in establishing a music artist or creating a hit anymore as nowadays it is hit music, which makes the radio channel a hit. In days gone |by, radio was always funded heavily by music labels to promote their music and artists by buying heavy airplay. Since record label businesses lack financial backing and with music available free of charge on the internet, no money is available to invest in artists and music.