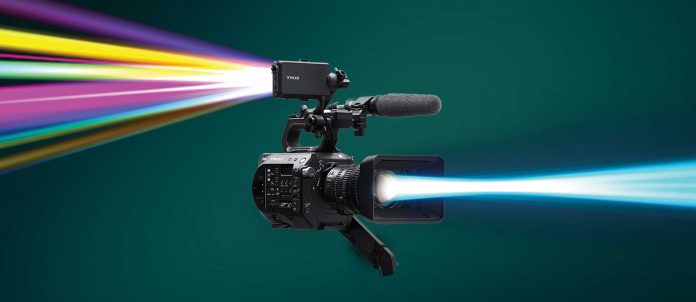 What is the vision of ARY Film Festival and how does it act as a platform to encourage young talent?
Our vision is to put a spotlight on young filmmakers and to provide them with more opportunities to become emerging stars. ARY Film Fest is a platform that we have created to promote such talent.
Budding filmmakers, mainly Pakistani, get a chance to showcase their films to and possibly work with nationally and internationally renowned filmmakers as well as other experts associated with the filmmaking and television industry. The program includes parallel cinema films, with non-commercial storylines made by either new-comers, who want to establish themselves, or such filmmakers who want to showcase topics which are completely different from formula films.
Who did the jury consist of?
Jurors from Pakistan included Anwer Maqsood, Amna Khan, Sharmeen Obaid Chinoy, and Mehreen Jabbar. Although only writer/director Jack McDonald came, other jurors invited were Founder President for Delhi International Film Festival, Ramkishore Paracha, who is also a film journalist and critic, writer, director and poet; writer/director/editor Jonathan Gann; transmedia concept writer/speaker Andy Merkin; and filmmaker Marilyn Agrelo; all of whom are internationally accredited.
What procedure does the ARY Film Festival follow?
Firstly, we invite entries for 4 categories; short films, feature films, short documentaries, and feature documentaries. While our major focus is Pakistan, we also target all those countries where ARY Digital Network has its presence. Secondly, our internal panel shortlists the videos by ensuring that each submitted film follows the rules and guidelines laid out, failing which such entries are disqualified. Thirdly, those that meet the given quality benchmark are presented to the jury, who are tasked with judging the categories according to their expertise. Lastly, those submitted films that stand out the most based on their storyline, creative execution etc. receive an award by the ARY Film Festival.
How many entries did you receive and from where?
We received around 400 entries in total of which 50% were from Pakistan and the rest from other countries. Out of these entries, 33 films were screened during the festival. I'd like to point out that we also showcased films that were in foreign languages, as long as it had English subtitles.
The international films that we received were from Brazil, France, Iran, India, Korea, Saudi Arabia, Spain, UAE, UK, USA etc. Also, a majority of the entries came from Latin countries…
"It is important to understand that festivals like ARY Film Festival showcase films which are not a part of the mainstream commercial cinema, rather come under the category of 'parallel cinema', the content of which only interests a niche audience."
Why would filmmakers from abroad be interested to participate in a film festival in Pakistan?
Internationally, film festivals run on collaborations with similar festivals of different countries where they exchange films as well as spokespeople with each other. For instance, the Delhi International Film Festival sent a couple of films for screening at our festival and while Mr. Ramkishore Paracha, it's Founder President, could not come this year we believe he will be able to join us when we extend our invitation again.
Here, it is important to understand that such festivals showcase films which are not a part of the mainstream commercial cinema, rather come under the category of 'parallel cinema', the content of which only interests a niche audience.
Also, looking at it from the perspective of filmmakers, if they have created a film; any film, they want such audiences who can appreciate the topic to see it. By taking part in film festivals outside their country, the participants gain valuable understanding of making films for a diverse audience.
What is the course through which ARY Film Fest invites and receives international entries?
We have a number of mechanisms for this: The ARY Digital Network is in most regions like the Middle East, UK, USA, and Australia; hence we broadcasted the film festival TV ad campaign asking for entries in these countries. Also, we promoted our festival on different digital forums including international websites like FilmFestival.com; plus we acquired films through embassies of different countries since their cultural wings often have films available for screening. For instance, we coordinated with and received films from the USA and the British embassies in Karachi. Lastly, we also invited entries through ARY's contacts internationally and locally, like I mentioned the Delhi Film Festival earlier.
What kind of training is imparted to young filmmakers during the film fest to create a learning experience for them?
Through the ARY Film Festival, we want to ensure that our youth gets a platform to learn from established filmmakers about filmmaking, direction, cinematography, acting etc.
Therefore, we arranged a seminar at PC Hotel Karachi as a part of our festival where we distributed free tickets amongst students enrolled in media-science programs from the city's major universities like Karachi University, SZABIST, Iqra University, CBM, MAJU etc. In this seminar, top Pakistani filmmakers, actors and cinema owners including people like Mr. Nadeem Mandviwala shared their experiences to stimulate learning amongst those students. The film screenings were held at Cinepax, Ocean Mall Karachi, where we screened documentaries of experienced filmmakers: Sharmeen Obaid's film 'Song of Lahore', an Audience Award winner at LIFF, FFAST and Silk Screen Film Festival was shown along with Maheen Zia's documentary 'Lyari Notes', winner of the Golden Bodhisattva Award for Best International Documentary at Bodhisattva International Film Festival.
As I mentioned earlier, we screened 33 films. After each film that was shown, there were interactive question and answer based sessions held between the film producers and the audience in which the jury members also participated.
Shehzad Hassan Khan talks about ARY, New Media & Expectations from Karachi Kings in PSL Season 3
Other than the training, how else does the ARY Film Festival benefit its participants?
As I mentioned early on, the best films exhibited at the festival were given awards by ARY, one of the leading media organizations of Pakistan, which adds a significant amount of weight to the work submitted by the participants. The award winner can then further participate in film festivals globally that ask for work that has already been recognized in their home country.
Also, films screened at the festival are distributed to other film festivals from time to time giving participants a chance to get recognized and gain exposure to film industries internationally.
What was the feedback that you received from the audience as well as the participants?
Firstly, the number of entries that we got (around 400) shows the anticipation that participants had towards our festival.
Aside from this, the number of people who were present at the screenings as well as their attention and interaction throughout the question and answer session right after was enough to judge the feedback from the audience and I believe the feedback that we got was exceptional considering this was only our first year.
What was the participation of HBO? Will the films from this festival be shown on the channel, considering that it is affiliated with ARY Digital Network?
HBO was our official movie channel and promoted our TV ad campaign. The films from the ARY Film Festival had a good story but since they were not broadcast quality, they will not be televised.
With what frequency does ARY plan to hold the Film Fest in Pakistan?
We have been working to make this festival a reality for two years and we plan on continuing it, taking it to other cities around Pakistan.
From next year, we intend on arranging more workshops for the participants with internationally renowned filmmakers and for that we will try to carry out the program in April.
Do you plan to take the festival to any international markets, for instance, Dubai etc.?
The country of origin plays a major role in creating any film festival's identity and we will keep Pakistan as the home ground for our event. However, we may take our festival to other countries where Pakistani films get appreciated, once we gain that kind of traction.