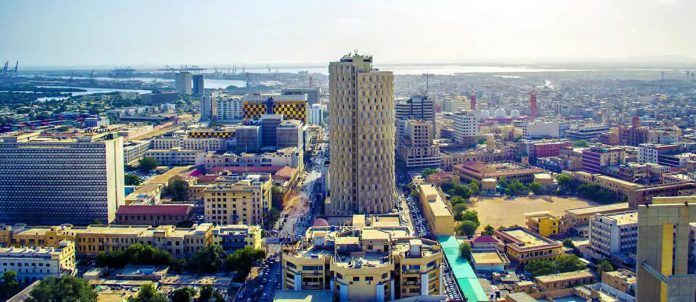 Syed Mehdi Raza, CEO/Director – Apna Karachi FM 107 talks about how the station's very local positioning made it a success story
Synergyzer: Please give an overview of Apna Karachi FM 107.
Mr. Mehdi Raza: Apna Karachi FM 107 has been in operation for more than 10 years. We started the channel with a city based positioning, a unique proposition, which we succeeded in creating as well as sustaining. According to the 3D research on radio carried out by GroupM in January 2013, we were the number one radio station of Karachi. In recent years, we got broadcasting licenses for various cities such as Islamabad, Lahore, and Multan, which we later divested. Currently, we have the marketing rights for 12 stations in Punjab and 4 stations in Sindh.
Synergyzer: Please give details about your professional background.
Mr. Raza: I did my Masters and majored in Marketing from Philippines after which I entered the field of advertising in Pakistan by joining Interflow Communications. After 7 years of handling clients in advertising, I joined NTM, which was the only private channel then and a great experience for me. After NTM's closure, I had short stints at PTV and some private TV channels.
During my stay in Philippines, I was exposed to the popularity of radio and how diverse and impactful the medium can be. When the Musharraf Government announced licenses for the expansion of radio in Pakistan, I decided to partner up and obtain a license of my own. Hence, since 2003, I am one of the partners at Apna Karachi FM 107. Also, it was my background in advertising and media that provided me with the skill set needed to develop a radio brand here.
Synergyzer: Do you think that the Pakistani radio industry is being underutilized?
Mr. Raza: Pakistan's radio industry approximately had a market share of PKR 15 crore to 18 crore back in 2003. Since then the industry has grown and is worth approximately PKR 1.5 billion now. Even this is less than 3% of the total media spend, so the industry is still underutilized. Internationally, advertising spend on radio is approximately 7%. In my opinion, in Pakistan spending should be around 5-6% of the total ad spending.
Also, internationally, licenses are awarded in terms of their positioning to the type of listenership they intend to cater to, for instance Southeast Asian immigrants in the UK. On the other hand, in Pakistan, licenses are awarded to the highest bidders, who enter the industry with commercial agendas usually.
Currently, there are around fifteen radio stations each in Karachi, Lahore and Islamabad. There is still a lot of room for controlled and guided expansion of radio stations. Here, PEMRA should play its role and regulate licenses so that different listenership profiles can be individually catered to.
Synergyzer: What led to the success of Apna Karachi FM 107?
Mr. Raza: Our initial goal was to have the highest listenership in Karachi and we wanted people to associate our brand with this city. Hence, we positioned ourselves keeping in mind that radio is a regional medium and through it people want to know about their own city and neighborhood. The FM frequency gave us the advantage of covering such themes and issues that national broadcasters do not cover such as local traffic jams.
Besides this, we started broadcasting live Cricket commentary in Urdu and partnered with radio stations across the country so that it can be heard nationwide. This way, we were able to reach out with our programming beyond Karachi.
Synergyzer: The Apna FM Network added Lahore and other cities to its network, but divested towards Karachi only, once again. What were the reasons for this?
Mr. Raza: This divestiture was carried out solely due to business reasons.
Synergyzer: What does Apna Karachi FM 107 plan to do in the near future?
Mr. Raza: Retain our position as the number one radio station of Karachi. Also, as a part of the radio industry our collective goal is to be recognized as a viable medium in comparison to other media so that we can get our due share. As I mentioned earlier that this industry receives only 3% of the advertising spend, thus any increase will make me ecstatic.
Synergyzer: Anything you would like to say to those wanting to invest in the radio industry.
Mr. Raza: The radio industry is not an easy ball game is what every newcomer should understand. I do not want to discourage anyone, yet those wanting to enter it should have a very defined and unique positioning, which can increase the number of listeners and challenge the current broadcasters.
The listenership in Pakistan needs to be increased along with the radio industry's advertising share, which is an incentive and a challenge for new comers.